£13.7 million for stratified medicine
The University of Glasgow is to share in a £13.7 million investment in stratified medicine.
The UK Minister for Life Sciences, George Freeman, announced the funding from the Medical Research Council (MRC).
Four awards bring the total of stratified medicine consortia funded by the MRC to thirteen with investment totalling over £52 million - part of the government's £130 million commitment to stratified medicine set out in the UK Life Sciences Strategy.
Stratified medicine research uses diagnostic tests or techniques to group patients within a disease area through their genes or by their symptoms. This enables doctors to provide more targeted treatment for patients based on their risk of disease or how they are expected to respond to treatment.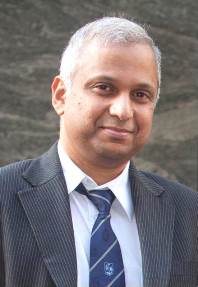 The University of Glasgow's Professor Sandosh Padmanabhan is a co-Principal Investigator for an AIM HY (Hypertension) grant funded by the MRC and the British Heart Foundation. Professor Padmanabhan's work focuses on cardiovascular genomics and therapeutics at the BHF Glasgow Cardiovascular Research Centre, Institute of Cardiovascular and Medical Sciences.
The AIM HY consortium includes the universities of Cambridge, Nottingham, Glasgow and Manchester; UCL, Queen Mary, MRC Biostatistics Unit, Mayo Clinic and Foundation, University of Florida. High blood pressure (hypertension) is extremely common within the general population in the UK and worldwide and is a major cause of heart disease, kidney disease and stroke. One in three of the UK population will require treatment for hypertension at some point in their lives.
It's the biggest contributor to the global burden of disease, a burden that is particularly great in ethnic minorities in the UK and in lower and middle income countries. It is also the commonest reason for people to be prescribed long-term medication by their GP.
---
First published: 17 February 2015