Landmark appointment for UofG academic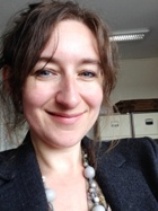 University of Glasgow lecturer, Dr Jo Ferrie has been appointed as the first social scientist Principal Investigator (PI) to the Euan MacDonald Centre.
The Euan MacDonald Centre is a "centre without walls" of 30 researchers across Scotland that seeks to improve the lives of patients living with Motor Neurone Disease (MND).
The Centre seeks to support fundamental discovery research as well as a growing portfolio of patient-centred research projects.
It was established in 2007 following a donation by Euan MacDonald, MBE and his father Donald MacDonald, CBE. The Centre's Director is Professor Siddharthan Chandran.
Jo is the first social scientist to be appointed to the pioneering Centre making this a landmark for the Centre and for Jo personally. Jo joins Dr George Gorrie Honorary Clinical Senior Lecturer in Neurology also at the University of Glasgow.
The appointment follows publication of the largest global qualitative study to explore the reality of living with MND. The study, funded by MND Scotland, was produced by Jo and a team working at the Strathclyde Centre for Disability Research
This was a three year study that followed 40 families with MND to explore their experiences of social care, housing, health care, diagnosis and access to their communities.
Visit the Euan McDonald Centre website for more information on Jo's appointment and research.
---
First published: 13 February 2015