New Director for UofG Confucius Institute
The University of Glasgow has announced the appointment of Professor Ian Gow OBE MA PhD DUniv FRSA as the new Director of its Confucius Institute.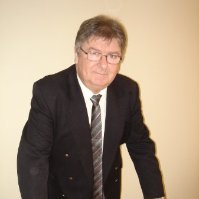 Professor Jim Conroy, Vice Principal Internationalisation, said Professor Gow had a distinguished record of – and considerable experience in - Sino-UK relations in the field of higher education. He has spent the last decade working in China, most recently as the founding Principal (Executive President) of the Sino-British College USST Shanghai (2009-2014). Prior to that he was Founding Provost (Executive President) and CEO of the multi-award winning University of Nottingham, Ningbo campus, China's first independent foreign university campus.
Over the last decade Professor Gow has received three major Chinese government awards for his contributions to Chinese higher education: The Camelia Award from the Municipal Government of Ningbo (pop 5 million), the West Lake Award from the Province of Zhejiang (pop 56 million) for outstanding contribution to higher education, and in September 2014, the Magnolia Award by the City of Shanghai for services to the internationalisation of higher education.
In 2007 Professor Gow was awarded an OBE in the New Year's Honours List for his services to British Higher Education in China. In November 2014 he was awarded the DUniv for his services to higher education by the University of Huddersfield. He holds formal appointments as an Honorary Professor at Tongji, Hunan and Wanli universities and also, on his retirement, at the University of Shanghai for Science and Technology (USST). He has also served as an official adviser to the City of Ningbo and the Presidents of Hunan and USST.
Professor Gow has replaced Professor Jane Duckett, who takes up the position of International Dean for East Asia in the University.
---
First published: 16 February 2015