New homes for old laptops
Last year more than 200 laptops were donated to schools in Malawi by University of Glasgow staff.
Through the Wellcome Trust Centre for Molecular Parasitology (WTCMP), staff donated their unused laptops which were given to the Scottish charity Malaptop. These laptops were loaded with educational material developed by WTCMP and sent to schools in Malawi.
Below, is a photograph from an official handover ceremony to Malawian students at Mponela School in Malawi.
Prof Andy Waters said "Malaptop aims to ensure that future generations in Malawi are in a good position to take full advantage of technologies as they become available, and we are delighted to see our surplus equipment being put to such good use"
If you have a surplus laptop you wish to donate please e-mail Alex.Mackay@glasgow.ac.uk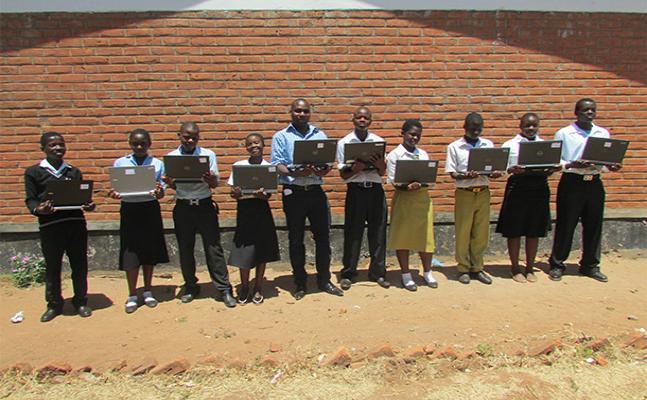 ---
First published: 2 February 2015