Winter Shut Down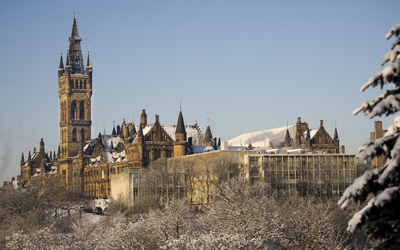 Did you know that the University of Glasgow spends around £11 million per year on gas and electricity?
In order to help the University cut costs as well as carbon emissions, staff and students are kindly asked to help save energy, by switching off lights and equipment, over the forthcoming holiday period.
Please don't forget to...
Have a general tidy up and reuse/recycle where possible
Switch off your kitchen hot-water boiler (if you have one) and empty/defrost the fridge
Turn down the heating if it's your responsibility
Close all of the doors and windows
Check for dripping taps
Unplug non-essential equipment (like printers, PCs, etc...)
Switch off the lights (including Christmas decorations)
If you work in a laboratory...
Dispose of your waste correctly
Switch off and unplug drying ovens
Tidy your fume cupboard and bench
Rationalise your samples and defrost the freezers
Back up all of your work
Switch off / turn down fume cupboards and bio-safety cabinets
Unplug non-essential equipment (water baths, IT equipment, etc...)
If you work in a shared space, make sure that the last person to leave remembers to switch things off!
Please note that a limited support staff is in place over the holiday period; any incidents or emergencies during this time should be reported to security (Gilmorehill campus: 4282 or 4444 for emergencies; Garscube campus 5799 or 2222 for emergencies). Security staff will implement call out arrangements where required.
Enjoy the holidays!
---
First published: 22 December 2015