UofG Singapore showcase to 1,000 people
The University of Glasgow Singapore with the Singapore Institute of Technology (SIT) showcased their Aerospace degree programmes at the Civil Aviation Authority of Singapore Aviation Open House 2015.
During the three day event the booth which highlighted the Aeronautical Engineering & Aerospace Systems programme delivered on the Singapore campus was visited by more than 1,000 people.
The Aviation Open House 2015 was held from 13-15 August 2015. The event provides a platform for students, job seekers and mid-career entrants to learn more about aviation education and career opportunities.
Exhibitors at the Aviation Open House include companies from the aerospace, airline, airport, air navigation services sectors and Institutes of Higher Learning.
The University of Glasgow Singapore booth received great interest from prospective students.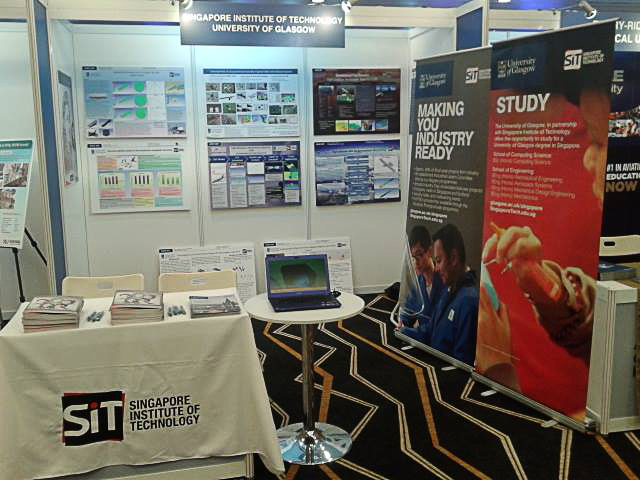 ---
First published: 17 August 2015