UofG hosts its first Death Cafe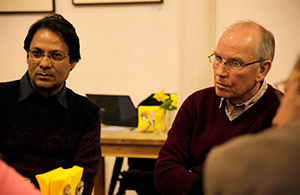 Last week the University of Glasgow hosted its first Death Cafe in Thornhill, Dumfriesshire.
The Death Cafe was a chance for people to have a conversation about death and dying in the relaxing environment of the Thomas Tosh cafe.
The event was organised by the End of Life Studies team headed by Professor David Clark as part of the Global Interventions at the End of Life project.
The team posted on Twitter after the event that it had been "thought provoking and rewarding."

Death Cafes started in 2011and have been growing in popularity with events held worldwide.

---
First published: 20 April 2015