Visits for School Pupils
The Library is currently closed.
The Library welcomes pupils working on dissertations for Advanced Highers or A-Levels. We have extensive collections of printed books and journals on almost every subject. This service is completely free and available to all schools.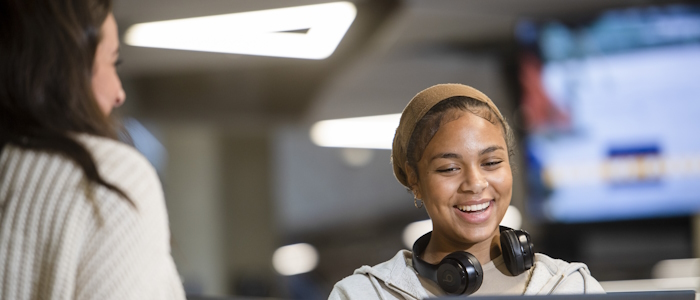 How to visit the Library
Visits must be arranged in advance by a teacher or school librarian - please contact library@glasgow.ac.uk. Pupils will be issued with library cards which will give them access until the end of the current school year.
School pupils can use the Library during opening hours for reference purposes only and books and journals cannot be borrowed. There are lots of study spaces throughout the building.
Contact us: library@glasgow.ac.uk
What if I lose my Library card?
Ask your teacher to contact Library Services on 0141 330 6704 or library@glasgow.ac.uk to arrange a replacement.
When can Advanced Higher Pupils use the library?
Access is available during Library opening hours. Access may be restricted during some periods.
Can I borrow items?
No, membership is for reference purposes only.
Are there restrictions when copying from books and journals?
Yes, see:
Can I use PCs in the library?
No, Library PC's require logins.
Can I use books and journals not related to my subject?
Yes. You can use books and journals on any subject floor. The only restricted areas are the High Demand Collection on Level 3 and Special Collections on Level 12.