Learning Innovation Support Unit: Microcredentials
Microcredentials
Gain valuable career enhancement skills with a Glasgow University Microcredential
Glasgow's Microcredentials offer an exceptional opportunity for learners worldwide to actively pursue skills development and career enhancement opportunities. Each course places emphasis on addressing the needs of various industries and closing skills gaps. By successfully completing a Microcredential, you not only gain valuable knowledge but also earn university credit.
When you enrol in one of our Microcredentials, you gain access to a wide range of university services, including our extensive library resources, providing you with the necessary tools to excel in your studies. Our dedicated course lecturers are there to guide and support you throughout your learning journey. Through engaging interactions such as live sessions and dynamic discussion forums, you will have the opportunity to engage directly with your lecturers and fellow learners, fostering a collaborative and stimulating learning environment.
A significant advantage of our Microcredentials is their flexibility. As all our courses are offered 100% online, you have the freedom to tailor your study schedule to accommodate your work and personal commitments. This flexibility empowers you to pursue your educational goals without sacrificing your professional or personal life, making it easier than ever to invest in your skills development and career advancement.
An added benefit of our online learning community is the opportunity to collaborate with peers from diverse backgrounds and cultures, enriching your learning experience by gaining valuable insights and perspectives from a global standpoint.
You will find a list of courses that are available to join below.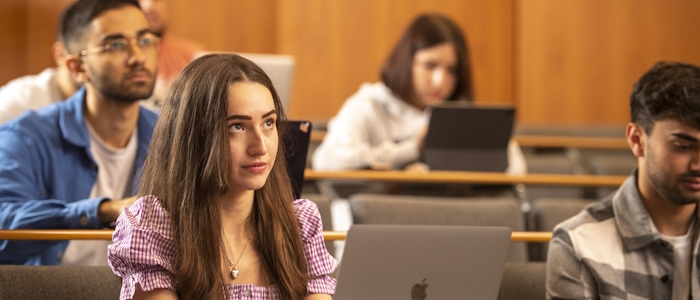 About Our Courses
Each industry-led course has been designed to equip learners with in-demand skills and tools for their career advancement.
→ Worth 5 or 10 academic credits
→ 5 or 10 weeks long
→ Fully online and flexible (with no scheduled classes to attend)
Why Take a Microcredential?
→ Maximise your employability
→ Boost your earning potential
→ Become more effective in current and future roles
→ Network with a group of likeminded professionals
→ Prove CPD
→ Enhance your CV with academic credentials
→ Move onto further study or employment