Understanding Racism, Transforming University Cultures
In 2019 the Equality and Human Rights Commission reported widespread racial harassment on university campuses. The University of Glasgow then established a working group to consider that report's recommendations and research the local impact.
The working group reviewed a wide range of data and evidence, including survey responses from around 500 students and in-depth interviews with 20 staff from ethnic minorities who were asked about their experiences of racism while they were studying at or working at the University.
The outcome of this work was the University's Understanding Racism, Transforming University Cultures report and action plan, initially pubished in February 2021. The action plan includes practical steps to tackle racism and racial harassment on campus and address racial inequality.
The University's racism report and action plane came three years after it published its report into its historical links to slavery and began work on a significant reparative justice programme. This body of research and reparatory justice programme has provided a foundation for the University to refocus and address current staff and student experiences of racism and racial inequality.
Content Advisory
The content and discussion in the report covers themes of racism and racial harassment. This includes detailed accounts of lived experiences of racial harassment from staff and students and the detrimental effects of this on their physical and mental health. Although a challenging read for all, this report may be particularly challenging for those who have experienced racism or harassment. The Support and Resources section includes both internal and external resources related to the report's themes.
Initial Responses to the Report
Professor Sir Anton Muscatelli, Principal and Vice-Chancellor of the University of Glasgow, who as chair of the University's Equality and Diversity Strategy Committee commissioned the investigation into student and staff experiences of racism, said: "The report is a very difficult read and outlines challenging experiences of racism or racial injustice.
"On behalf of the University of Glasgow, I want to apologise to my colleagues and our students who have been impacted by racism or racial injustice while working or studying here.
"I want to also recognise the detrimental impact these experiences have had on inclusion, your wellbeing and your sense of belonging - for a University which prides itself on its values and reputation this is unacceptable."
He added: "While tackling racism is a problem that extends far beyond the University of Glasgow, following the 2019 EHRC report we resolved to act and launched a major review of our policies and procedures concerning racial harassment.
"This report and action plan is the result of this investigation. I want to thank our colleagues and students for bravely speaking to us about their experiences.
"We are determined to use this report as a catalyst to effect change. Already through the University's leadership team in collaboration with colleagues and students we have begun to implement the report's action plan. We hope that all our staff and students will join us as active participants in driving through these necessary changes."
"While we recognise that tackling racism remains a problem for society at large, to be the institution we aspire to be, the University is clear that we must act and act decisively. This report and the accompanying action plan offers us a way forward to deliver real and meaningful change."
Bonnie Dean, Race Equality Champion & Co-Convener of the Race Equality Group 2018 -2021
"This report marks an important step in our journey towards becoming an anti-racist institution at the University of Glasgow. As Race Equality Champion, I want to assure our staff and students that the work does not stop with the report's publication; we are committed to undertaking the extensive and long-term actions within our Action Plan to ensure ongoing and genuine progress is made. As we release this report, it is important to recognise that racism is not a static issue but one that is complex and changes over time and in different environments. For this reason, I will be regularly working with students and staff through the REG and EDSC to ensure that the grassroots voices and experiences of our community are heard and considered in this journey."
Professor Satnam Virdee, Co-Convener of the Race Equality Group and Co-Author of the Report
"I want to thank all those students and members of staff who took part in this study and who spoke so bravely, openly and honestly about the racism and exclusion they have suffered. The lived experiences that were shared in the surveys and interviews make for difficult reading, but they also demand that as an organisation, the University of Glasgow does better to uphold and actualise the principle of racial equality. I'm pleased the leadership team at the University have pledged to work through the comprehensive action plan set out in the report and introduce mechanisms and measures that will tackle both structural disadvantage and interpersonal racism."
2021-2022 Update
In April 2022 the University held an event to mark the one-year anniversary of the publication of the Understanding Racism and Transforming University Cultures (URTUC) Report and Action Plan. A panel of speakers provided updates on the University's progress since the report was published and shared the work continuing across the institution.
The event showcased the University of Glasgow's commitment to racial justice, incluidng work on:
The setting up of a staff network
Co-creating an anti-racist campaign with input from staff and students
The creation of a Decolonising the Curriculum Community of Practise
You can access the event recording, which lasts 1hr 48mins, and the transcript from the live captioning provided during the event have been made available via Moodle - you will require a University of Glasgow account access the recording.
2022-2023 Update
The Global Majority Network has held a series of events, and have invited guest speakers Professor Gary Younge, Professor Paul Miller and Barbara Becnel, as well as taking the 'Curating Discomfort' tour with Zandra Yeaman. Monthly online drop-in sessions are available for colleagues to come and get to know each other.
The #TogetherAgainstRacism anti-racism campaign was launched in October 2022, with phase 2 launched on the 21st March to coincide with the UN Day for the Elimination of Racial Discrimination.
The Decolonising the Curriculum Community of Practice have created an open source reading list, and are planning a podcast series with internal and external speakers. There will also be 2 days of workshops with colleagues coming from universities across the UK to share what "Building Institutional Networks in Response to Decolonising the Curriculum" could or should look like.
Summary of Report Findings
The University of Glasgow conducted a study on racial harassment by surveying 500 students and conducting 20 in-depth interviews with ethnic minority staff.
The report found:
Half of the surveyed ethnic minority students experienced racial harassment 2-5 times, and 1 in 20 of those students experienced more than 20 incidents.
There was a reluctance to report harassment due to a lack of confidence and fear of reprisals.
Ethnic minority staff experienced coded forms of racism which negatively impacted their physical and mental health.
A 10%-degree awarding gap and a higher prevalence of fixed-term contracts among ethnic minority staff.
A lack of ethnic minority representation in key decision-making bodies.
Action Plan Update 2023
Progress in 2023 includes:
Senior Management Group publicly committed to taking an anti-racist approach to University processes and systems, promoting a zero-tolerance policy to racial harassment on campus.
A 'decolonising the curriculum' strand built into the University's 2021-2025 Learning and Teaching Strategy
Launch of a racial equality/Anti-racism campaign on campus.
38 new volunteer Respect Advisers recruited, to ensure ethnically diverse representation.
Anti-racist and cultural awareness training made available to all staff.
Further anti-racist training, beyond the mandatory requirement for specific roles, including the Senior Management Group and the University's Senior Leaders Forum, delivered.
Anti-racism training sessions delivered to 700 colleagues from Estates and Commercial Services Directorates.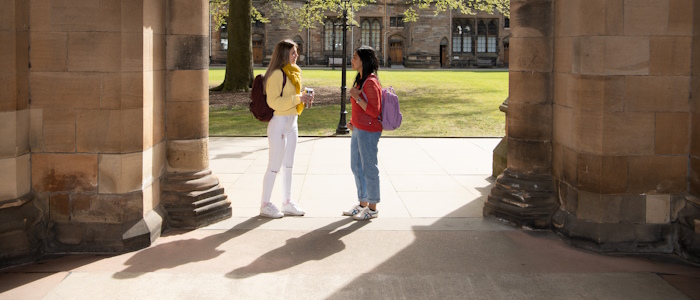 Limitations of the Report
The 'Understanding Racism and Transforming University Cultures' report focused on the experiences of ethnic minority students and staff, examining both individual and structural perspectives. The report focused on experiences which impact all students and staff, including their student awards and their employment journeys, and considered the interpersonal dynamics and structural inequalities rooted in organisational dynamics. The authors used the concepts of racism and inequality to frame the report and consider these issues more thoroughly.