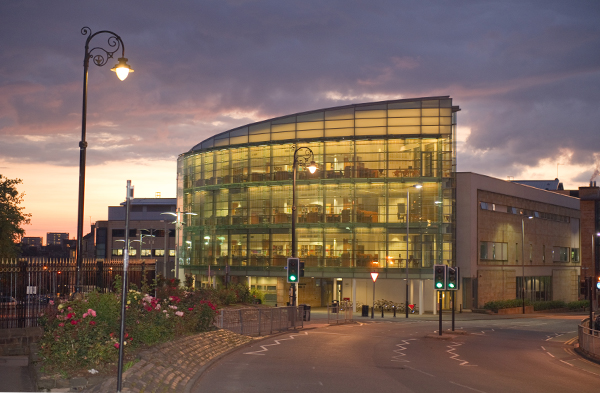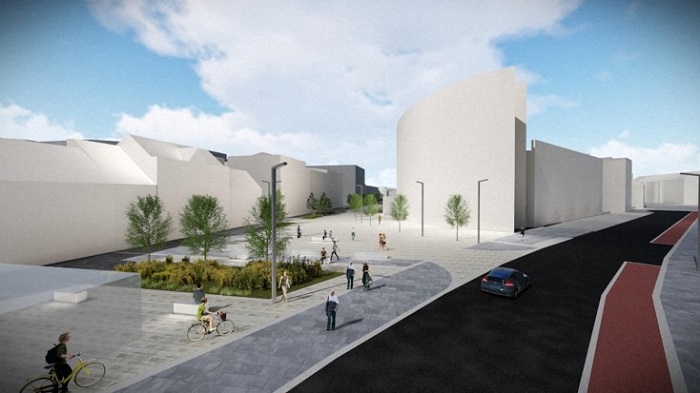 In the first quarter of 2019, we will begin work to make University Avenue a safer and more user-friendly environment.
The changes we are introducing will mean that it will be able to accommodate the higher footfalls that we're currently seeing, and those projected for when our new buildings open.
We want to make sure that we're taking this opportunity to create an environment which will complement the investment we're making in the wider campus, linking the old Gilmorehill campus with the new developments on the Western site.
As well as constructing two 'super-crossings' to better manage pedestrian flows, we are resurfacing the roads and footpaths, installing better street lighting, bespoke street furniture and planting more trees.
Infrastructure and landscaping planning information is in the public domain.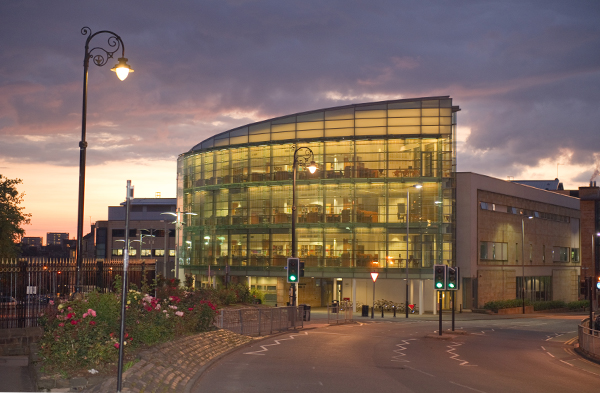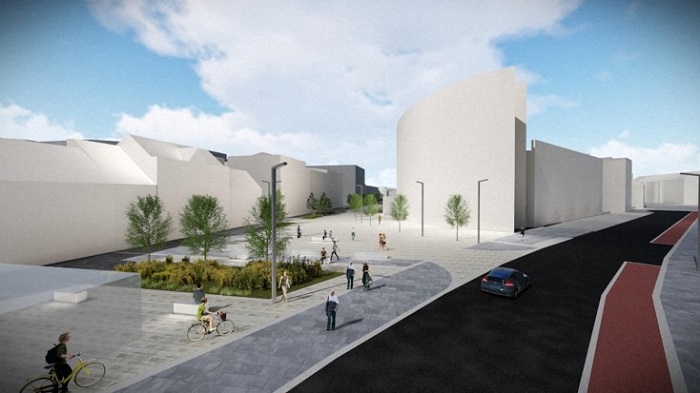 Super-crossings
A programme of improvements to University Avenue, including the construction of two new 'super-crossings', will begin on 4 March.
The new crossings will improve pedestrian safety, meaning the road is better equipped to accommodate the increasing footfall projected over coming years.
Two-directional traffic along University Avenue will be maintained throughout the works, however it will be restricted to one lane through the short section where construction is taking place, with two sets of traffic lights managing traffic flow.
The two crossings will be built consecutively. Work will start on the first, located outside the University's Main Gate, on Monday 4 March 2019, and be completed by late October.
Construction will then start on the second crossing - located outside the James McCune Smith Learning Hub. Work is due to run between the end of October 2019 and end of February 2020.
Work will be undertaken in two phases with the westbound lane (towards Byres Road) to close first, followed by the eastbound lane (towards City Centre).
Temporary pedestrian crossings will be in place during construction, and the current bus stops outside the McIntyre Building and the Reading Room will be temporarily relocated nearby.
Cycle lanes, which are currently in place on the uphill sections of University Avenue, will be removed during the works with larger 1.5 meter wide lanes installed upon completion.
Ann Allen, Director of Estates and Commercial Services at the University of Glasgow, said: "Of course we understand this will be a particularly disruptive piece of work for our staff, students and the local community. It is important however that we take this opportunity to make our campus a safer environment, and complement the wider benefits of our Campus Development as we redevelop the site of the former Western Infirmary.
"We recognise that this is a difficult period for everyone who uses University Avenue and we have been in extensive consultation with Glasgow City Council and our contractors to keep both traffic and people moving and disruption to a minimum. I should like to thank everyone for their patience during this period."
The University of Glasgow is currently undertaking a £1 billion Campus Development programme, which will includes the redevelopment of the 14-acre site of the former Western Infirmary, building a mix of modern research, teaching and public spaces.
The new campus will create a rich mix of community, public engagement and social spaces and enhance engagement between the University and the city.
Q&A
University Avenue Q&A
What changes will there be on University Avenue?
Over the course of the next two years University Avenue will be resurfaced, including both the roads and footpaths, improving street lighting, installing bespoke street furniture and soft landscaping treatments, including planting more trees.
We will be laying wider granite pavements and kerbs, which will not only improve the appearance, but also the utility of University Avenue, better accommodating the numbers pedestrians we anticipate will use the area in the future and improving the look and feel of our campus.
We are also ensuring that University Avenue remains accessible for motorists, pedestrians, users of public transport and cyclists by ensuring appropriate safe traffic management procedures are in place.
What are you building in coming months?
We are building two new 'super-crossings' on University Avenue, on or near the sites of the current pedestrian crossings.
What are the timescales for delivering this?
Crossing #1 (Main Gate) – completed by end October 2019
Crossing #2 (James McCune Smith Learning Hub) – completed by end February 2020
University Avenue resurfacing works – completed in Quarter 3 2020
What is a 'super-crossing'?
A super-crossing is a wider pedestrian crossing, with the capacity to accommodate greater footfall.
The super-crossing at the University's Main Gate will give a 24 meter wide pedestrian crossing point, with the road and pavement surfaces at the same height.
The super-crossing outside the James McCune Smith Learning Hub will be eight meters wide.
Why do we need to build this now?
These improvements are an integral part of our vision for the future of Gilmorehill and were central to our Campus Development Framework.
As the University grows, we are seeing higher footfall across our campus, and we need to make some changes to the public realm to accommodate this.
When the James McCune Smith Learning Hub opens in 2020, and later when the buildings on the Western site become operational, the footfall across Gilmorehill will increase further and we will need to make changes to University Avenue to ensure our campus remains attractive, welcoming, and most importantly, safe.
Will there be further traffic restrictions imposed to allow this work to be carried out?
Specific programme details, including phasing of the works and the traffic management requirements for the resurfacing works have yet to be finalised by Glasgow City Council.
Will the bus stops still be operational?
Yes, the two bus stops near the main gate and the Boyd Orr on University Avenue will continue to operate during the construction of the super-crossings. The bus stops will be relocated nearby, on University Avenue, and will be signed accordingly.
Will parking still be available?
You will still be able to use the on-street parking on University Avenue whilst we construct the super-crossings, however once we begin work on University Avenue, on-street parking will be removed. The final design for University Avenue removes on-street parking.
What facility will there be for cyclists?
To allow for the construction of the super-crossings, cycle lanes will be removed on University Avenue during the works.
Glasgow City Council have requested that the current arrangement for cyclists is maintained in the final design for University Avenue. This means that there will be an integrated cycle lane on University Avenue on the uphill sections, however on the downhill sections cyclists will merge with other traffic.
As there will be no parking on University Avenue, upon completion the width of the cycle lanes will increase to 1.5 meters in width, making cycling on University Avenue safer.
Will the proposals improve accessibility?
The design proposals are seeking to improve the accessibility of University Avenue for people of all mobility needs. This has been considered by ensuring there are dropped kerbs at all junctions, creating raised pedestrian crossing points at key junctions and limiting street furniture, which can be problematic for those with visual impairment.
Street lighting will be enhanced to create better lighting levels and the surface materials have been selected to be robust and to cope with climatic conditions. Wider pavements will allow for greater numbers of pedestrians and bus stops will be positioned where there is more room.