Media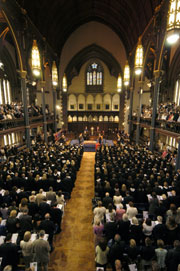 We offer a full range of professional media production services, providing innovative video and audio materials to support learning, teaching and research at the University.
Our production facilities include a fully fitted, sound proofed television studio using multiple HD cameras, full lighting system, auto-cue, green screen, control gallery – all operated by our experienced professional team. Examples of our Work gives an idea of the range of projects we cover, and the quality of our products.
To access our services, or for further information, please complete an Initial Enquiry Form, and email it and someone will be in touch.