Introducing Together Against Racism
Statement from Professor Sir Anton Muscatelli
I would like to apologise to anyone in our community who has experienced racism or racial injustice at UofG.
To be the institution we aspire to be, we must show decisive action. Racism cannot have a place at UofG.
The strength of the University of Glasgow is our people. Our community is drawn from countries around the world which makes UofG truly global in its outlook. Our community's creativity, thinking and cultures helps to ensure we are truly world leading and world changing.
Now to deliver real and meaningful change, we ALL need to work together. I admit we have a long way to go to being the inclusive and equitable institution that we wish to be. But I am determined that working together as #OneTeamUofG, we can eradicate racism to make our community an inclusive space for all, and one which fully celebrates diversity. This campaign is an important step in our commitment to being an anti-racist institution.
We need everyone in our community to play their part – to take a stand, Together Against Racism.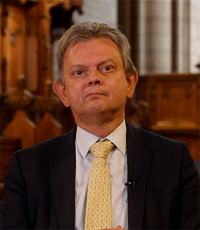 Professor Sir Anton Muscatelli
Principal and Vice-Chancellor
Statement from Uzma Khan (UofG Race Equality Champion)
This campaign talks to our values as an institution and our culture of inclusion.
We need everyone to play their part to make our community an inclusive space for all, and one which fully celebrates diversity.
Our campaign has been driven and developed in partnership by students and colleagues. At its core, is a commitment to build trust in our reporting systems so that our community feels confident when reporting issues of racism and racial injustice. The campaign is also linked to a comprehensive new website which highlights reporting tools, educational resources, how we are addressing structural inequalities at UofG and how you can be a good ally.
As race champion, I hope that this campaign supports our drive for collective action across the University. Everyone has a part to play, we must work together against racism at UofG.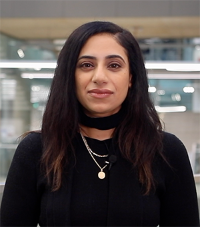 Uzma Khan
University of Glasgow Race Equality Champion
Director of Strategic Planning, Deputy Chief Operating Officer and Vice Principal - Economic Development and Innovation
Statement from Rachel Sandison
We have launched a new anti-racism campaign on racial microaggressions and overt racism.
This campaign is based on the real and lived experiences of members of our community. For a University which prides itself on being an inclusive community, these experiences are totally unacceptable.
The campaign forms part of the University's Understanding Racism and Transforming University Cultures (URTUC) Report and Action Plan which was launched in 2021. Our report was in response to a major report which exposed widespread evidence of racial harassment across UK university campuses.
Since our report was launched, we have rolled out several initiatives including anti-racism training programmes for our senior management and for more than 1,000 colleagues across the UofG community.
We want to be a University where everyone is welcome and feels part of #OneTeamUofG.
Now we need your help. We need you to join us, Together against Racism.
Rachel Sandison
Vice Principal (External Relations) and Deputy Vice Chancellor (External Engagement)