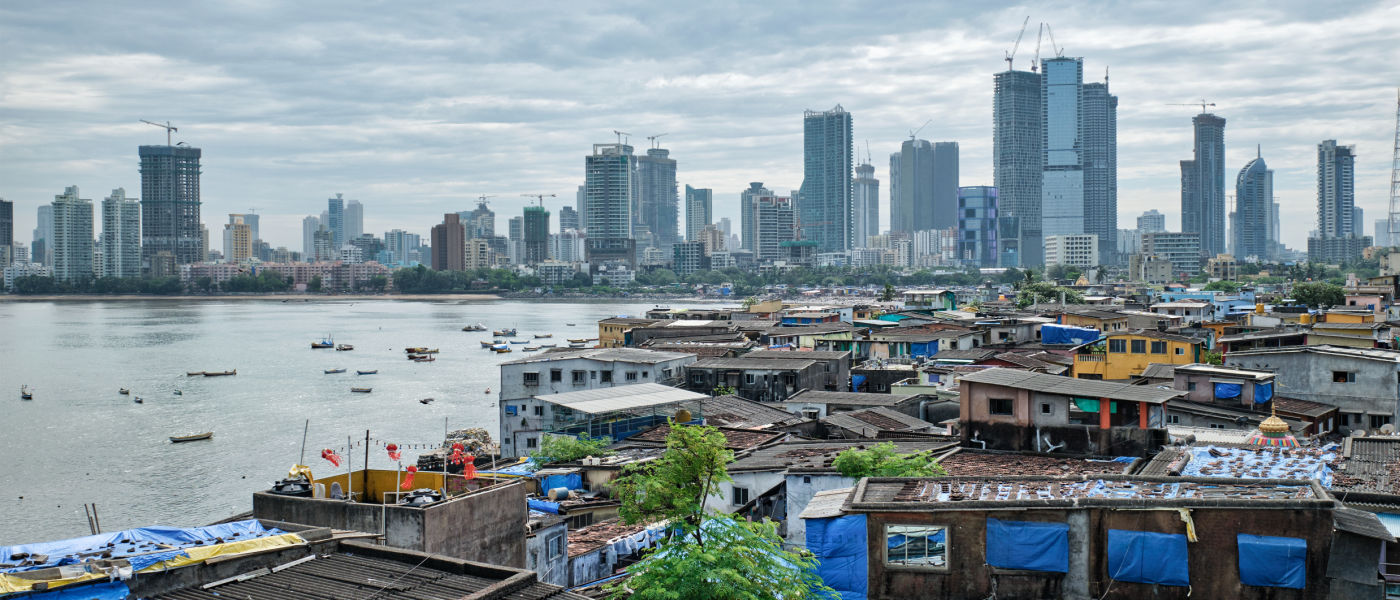 How can cities learn from one another?
Researchers are taking a multitude of approaches to bring tangible solutions to urban challenges.
What does a sustainable city look like? It's a question being asked by policymakers around the world as communities come up against new and complex challenges brought about by rural-urban migration, social inequality, political instability and climate change.
At the University of Glasgow, experts across many disciplines are working to explore such issues further, with the aim of finding tangible, community-led solutions both at home and further afield.
Our work was recently recognised in the Times Higher Education 2022 Impact Rankings: the University was placed second in the world for our contribution to Sustainable Development Goal (SDG) 11 (making cities and human settlements inclusive, safe, resilient and sustainable), and 19th for overall contributions to the SDGs.
Over the past five years, researchers at our Centre for Sustainable, Healthy and Learning Cities and Neighbourhoods (SHLC) have led an extensive project spanning seven countries, collecting data from 14 of the world's most rapidly changing cities. The centre was set up to specifically target SDG 11, SDG 3 (good health and wellbeing) and SDG 4 (quality education).
The project is funded by the UK government under the Global Challenges Research Fund, with the aim of generating greater understanding of the socio-economic challenges facing these fast-growing urban spaces.
"We hear a lot of general talk about making cities sustainable, but the situation in each city depends heavily on the local context," explains Ya Ping Wang, director of the SHLC.
Over the past five years, more than 100 researchers have worked to build solutions in Bangladesh, China, India, the Philippines, Rwanda, South Africa and Tanzania. "We carried out policy research in each city, examined the plans for development of the cities and carried out large-scale surveys on around 1,000 households in each city," Wang says.
So far, 14,000 households have been surveyed. While the COVID-19 pandemic presented an additional challenge in this regard, the researchers found that the experience offered valuable insights into the different needs and approaches taken by each location.
"We're trying to avoid the [narrative] of the Global North leading the Global South," Wang says. "We don't tell colleagues in partner countries what to do – the local researchers have equal partnership, and we want to promote cross-learning between the developing cities through joint-team fieldwork in each city."
In this way, "cross-country sharing is having an important impact on the policy development in these countries," he says.
Championing positive change on a local, city-wide scale is also a key priority for the University. At the Centre for Sustainable Solutions (CfSS), researchers undertook a series of "green recovery dialogues" between practitioners, policymakers and researchers, with a focus on challenge areas such as urban housing and heating in Glasgow.
A £10.2 million strategic programme called GALLANT, funded by the Natural Environment Research Council, is bringing together researchers across different disciplines – alongside public health representatives, ecologists, economists and other solutions-makers – to study Glasgow as a "living lab", explains Jaime Toney, director of CfSS.
The programme is currently working to develop projects in key areas including urban flood adaptation, enhancing biodiversity, active travel and clean energy, as well as regeneration of vacant and derelict land and sequestering carbon dioxide.
"Looking at how these problems and SDGs are connected to each other is crucial if we are to make positive impact, as is involving communities and stakeholders at each stage," Toney concludes.
This article was originally published in the Times Higher Education, October 2022.