Climate change & the challenge of a green economy: Scotland/UK and China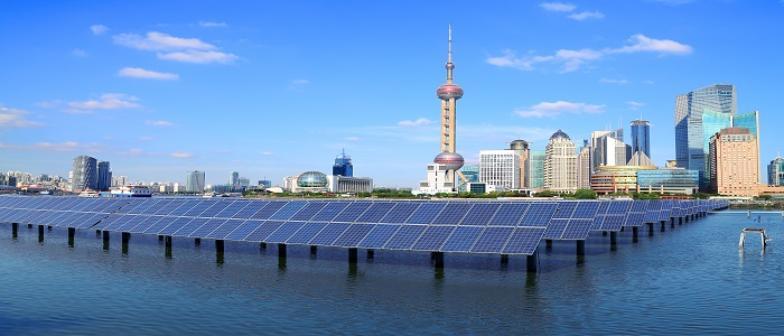 Public Online Forum, Wednesday 20 & Thursday 21 October 2021
COP26 in Glasgow will be another episode in ongoing attempts to reach international agreement on efforts to tackle the threat of climate change. To meet global targets in the emission reductions, the world requires the decisive expansion of coordinated action. The stated aims of COP26 are net zero emissions by mid-century, adaption to protect communities and habitats, the mobilization of finance, and cooperation.
This public online forum, held in advance of COP26, will be an opportunity to consider some of the economic imperatives that form part of the puzzle for achieving meaningful action. It will explore the impact of climate change action for economies as well as the nature of relevant policy and financial innovations. In order to consider tangible realities, it will focus on the economies of Scotland/UK and China. This will provide a contrast in possibilities: Scotland is a smaller nation— perhaps capable of a nimbler response—working inside broader UK goals, while China is a major player with a key role in the future of the global response.
This forum brings together experts in various fields of economics from around the UK and China over two days.
Organized jointly between the Adam Smith Business School and the Confucius Institute, University of Glasgow.
All welcome.

Climate Forum Programme (PDF download - 327kb)
Session 1: Climate change & the economy
11am-12.30pm, Wednesday 20 October
Introduction:
Rachel Sandison, Vice Principal, University of Glasgow
Chair:
Professor John Finch, University of Glasgow
Speakers:
Professor Ronald MacDonald, University of Glasgow
Rebalancing capital to achieve net zero
Jinny Yan, ICBC Standard Bank
China's new balancing act: Growth stability, common prosperity and the "30/60" pledge
Professor Xu He, College of Environmental Science and Engineering, Nankai University
Embodied carbon emission and mitigation potential of the service sector in China
Session 2: Energy policy
12.40pm-2pm, Wednesday 20 October
Chair:
Professor Graeme Roy, University of Glasgow
Speakers:

Professor ZhongXiang Zhang, Tianjin University
Towards carbon neutrality: Coal-fired power, energy imports, carbon pricing and fundamental issues on energy prices
Professor Mike Danson, Strathclyde University
Think global, act local: Is there a role for the community in a world of big energy and trading blocs?
Dr Chunping Xie, London School of Economics
China's energy policy and energy transition
Session 3: Green finance
11am-12.20pm, Thursday 21 October
Chair:
Professor Duncan Maclennan, University of Glasgow
Speakers:
Professor Li Zeguang, Nankai University
Fostering a green financial system to achieve carbon neutrality in China
Professor David Dickinson, University of Birmingham
Some Perspectives on green finance
Professor Dayong Zhang, Southwestern University of Finance and Economics
Green finance and energy policy: Obstacles, opportunities, and options
Ronald MacDonald
Ronald MacDonald OBE is Professor of Macroeconomics and International Finance, University of Glasgow. His research interests span a range of topics in international finance and macroeconomics, including sustainable economic development. He has acted as an adviser to the European Commission, the ECB, the National Audit Office, the World Bank, the IMF and numerous other private and public sector bodies. He has also acted as an expert witness to various committees of the Scottish Parliament, the House of Commons Scottish Affairs Committee and the House of Lords Economic Affairs Committee.
Jinny Yan
Jinny Yan joined ICBC Standard Bank in early 2016 as Chief China Economist, and leads the China markets strategy and research team. Her focus is to deliver China macroeconomic and market insights to internal and external stakeholders. Her team launched the Belt and Road Economic Indices, which offers unique insight into China's increasing connectivity with emerging economies. She also helps stakeholders to understand more about China's Interbank Bond Market (CIBM), as it opens further to foreign investor access. Prior to joining ICBCS, Yan was a London-based Senior Economist at Standard Chartered Bank. She covered key China-Europe macro topics with a focus on Renminbi internationalisation. Her previous economist roles include covering China based in Shanghai, Europe, and supporting the Chief Economist.
Xu He
Professor Xu He of the College of Environmental Science and Engineering, Nankai University conducts research in the fields of strategic environmental assessment, the circular economy, and climate change. He is editor-in-chief of EIA Review. He has acted as deputy chairman of the Institute of Ecological Civilization, Nankai University and director of the Research Center of Strategic Environmental Assessment. He has also been vice director of the National Research Center for Circular Economy and vice director of the China-US Center for Environmental Remediation & Sustainable Development. He is also national deputy chairman of EIA commission and the IPCC AR5 RE.
ZhongXiang Zhang
ZhongXiang Zhang is the founding dean and a distinguished university professor at Ma Yinchu School of Economics and Director of China Academy of Energy, Environmental and Industrial Economics, Tianjin University. He is co-editor of Environmental Economics and Policy Studies, and serves on the editorial boards of ten other international journals. He is a Fellow of Asia and the Pacific Policy Society, Australia, and is on the Scientific Council of Paris-based IDDRI, Sciences Po. He has authored and edited 21 books and special issues of international journals, authored over 200 publications in English, and is among the top 20 authors from Chinese universities in all branches of social sciences based on the first-authored articles in key international journals over the 54 years. His paper is selected as the Top 20 papers for 20 years (the 20 most influential papers ever published over the past 20 years in the journal Climate Policy). He served as an expert to UNCTAD, UNEP, UNDP, European Commission, North American Commission for Environmental Cooperation, ADB, OECD, IEA and WB,. He began his career at the National Development and Reform Commission in 1980s, and had over 20 years of working experience in Europe and the US.
Mike Danson
Professor Mike Danson is an economist, Professor Emeritus of Enterprise Policy, Heriot-Watt University, Visiting Professor in Energy Policy, University of Strathclyde, and Fellow of the Academy of Social Sciences. He has published widely on rural, regional and island economies, microbreweries, minority languages, and many other areas of Scottish economic policy and social development. Chair of Basic Income Network Scotland, Chair of the 2021 BIEN (Basic Income Earth Network) world congress, depute Convenor Jimmy Reid Foundation, Trustee of Nordic Horizons and Community Renewal, Mike was on the Scottish Government's Just Transition Commission and has advised, national and international organisations: OECD, WHO, EC, trades unions and community groups. Mike is Co-Director of the Scottish Centre for Island Studies.
Chunping Xie
Dr Chunping Xie is a Policy Fellow at the Grantham Research Institute on Climate Change and the Environment (GRI), LSE. In her current role, she leads a programme to inform decision-making about China's policies on climate change, energy, economics and development, working with Professor Lord Nicholas Stern. Her research portfolio is dedicated to promoting sustainable economic development and combating climate change through the energy transition. She brings multidisciplinary expertise in economics, policy, and energy technology, supported by a PhD in Energy Economics and previous working experience at the Birmingham Centre for Energy Storage (BCES), University of Birmingham, focusing on developing techno-economic models for the integration of energy storage into energy systems and using model results to improve understanding of the role and value of energy storage. Dr Xie's research has been published in a series of energy and climate-related journals, and she is an Editorial Board Member of the Elsevier journal Energy Storage and Saving (ENSS). She is also a Member of the Organization Committee of the Global Alliance of Universities on Climate (GAUC).
Li Zeguang
Li Zeguang is currently professor and the acting head of Department of Finance at Nankai University. His research covers financial economics, international finance, and emerging markets, as well as China's economy and financial innovation. He received his Ph.D. from Nankai University in 2008 and then worked as a postdoctoral fellow at the DeGroote School of Business at McMaster University in 2010. Between 2018 and 2019, he visited UCLA as an associate researcher. His published papers have appeared in Pacific-Basin Finance Journal, International Review of Economics and Finance, and Research in International Business and Finance.
David Dickinson
David Dickinson is Professor of Economics at the University of Birmingham where he has spent most of his academic career. He was previously Head of the Department of Economics, Dean of the Business School and Director of Internationalisation for the College of Social Science. Currently he is Social Science Lead for the Nankai Birmingham Joint Research institute for Green Economy and Sustainable Development. He has been a visiting Professor at Universities in France, Portugal, Japan, China, Russia and Australia. David has research interests in Banking and Financial Markets and has been undertaking research on China over the last 20 years. He has published widely in journal and books. He has been a consultant for the World Bank and GATT. He has served as Recorder of Section F (Economics) of the British Science Association. He obtained his from undergraduate degree from the University of Manchester and a PhD from the University of Sheffield.
Dayong Zhang
Dayong Zhang is a Professor of Financial Economics at Southwestern University of Finance and Economics, China. His research interests cover energy finance, climate finance, banking and finance, and general economic and financial issues in emerging economies. He is the principle investigator of over ten research grants from the National Social Science Foundation of China (NSSFC), National Natural Science Foundation of China (NSFC), British Academy, and other sources. He is the co-founder of China Energy Finance Network, president of the Society for the Studies of Climate Finance (SSCF) in China, vice president of International Society for Energy Transition Studies (ISETS), and the associate editor of a number of journals including: International Review of Financial Analysis, International Review of Economics and Finance, Finance Research Letters. He published over 100 articles in peer reviewed journals and was included in the Elsevier's list of China's Most Cited Scholars in 2020.