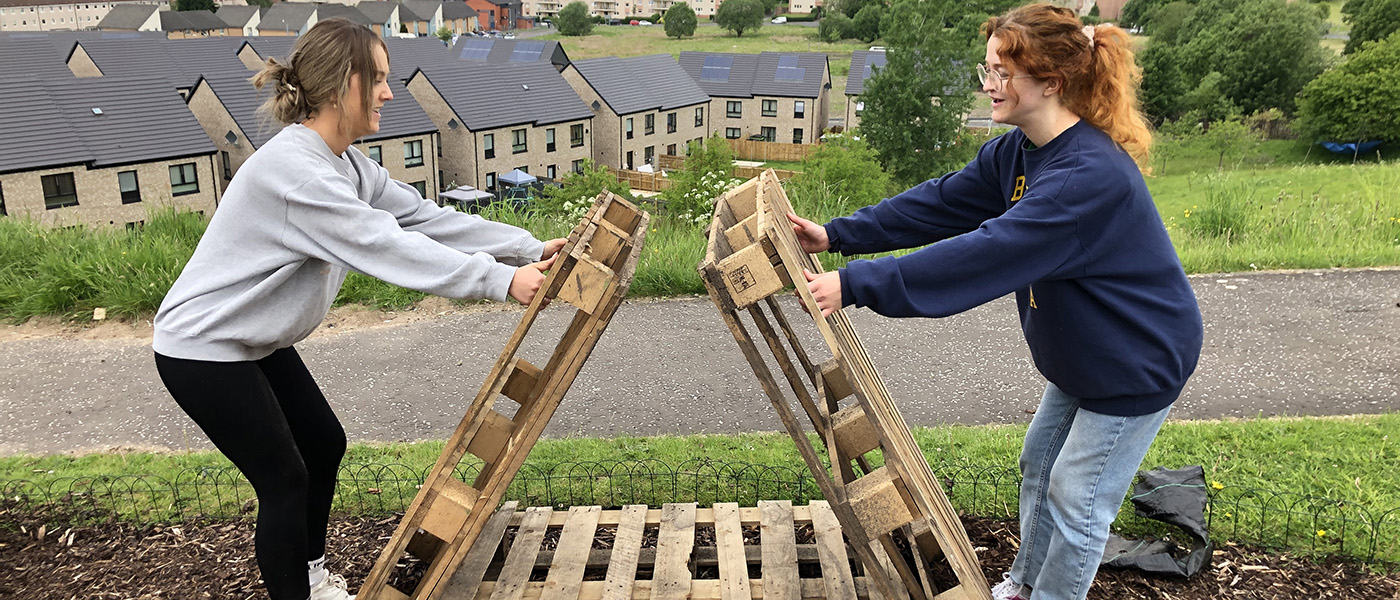 Discover more
Putting down roots
A group of geography students at Glasgow have a new title to add to their CVs: Green Technician. They are volunteers with the International Green Academy (IGA), an initiative launched by academics from the Universities of Glasgow, Leeds and Arizona, to equip school pupils with the skills to grow their own food crops and encourage awareness of sustainability.
The IGA is working with high school students, often those from more disadvantaged backgrounds, to teach them key skills to allow them to create urban green spaces and produce fresh food in their own school gardens.

Based on a successful network of gardens in Arizona that have made a major impact on student engagement and behavioural issues, the initiative is operating in schools such as Drumchapel High School in Glasgow, where outdoor space is often underused.

Crucial to the success of the gardens have been the Green Technicians, geography undergraduate volunteers who are working to empower the younger generation with knowledge and practical gardening skills, while at the same time, gaining hands-on ecological experience in collaboration with pupils and staff.

"It's important to raise young people's ecological confidence and outdoor learning skills," says Green Technician Kirsty MacInnes, "to inspire school communities to engage with their outdoor environment. I believe that we geography students at UofG have a duty to share our knowledge of sustainable futures, in the hope that projects like this can inspire school communities to engage with ecology in the face of the climate emergency."

Many of the pupils working alongside the Green Technicians are those who have found mainstream education challenging. "We have a lot of young people who struggle to cope in a normal classroom environment," says Steven Lamb, Head of Business Education at Drumchapel, "and this project has given them the confidence to show what they can do. We can then think about offering them an alternative qualification that gives them a future pathway to a positive destination."

Associate Director of IGA Dr Cheryl McGeachan, of the School of Geographical & Earth Sciences, believes the project and others like it will mean less reliance on carbon-intensive global food networks in the future, with more food being grown locally instead. "We're setting out to help young people understand that they can play an active role in developing a more sustainable community," she says, "and that garden-building can be part of addressing climate injustice."






This article was first published September 2021.
Discover more