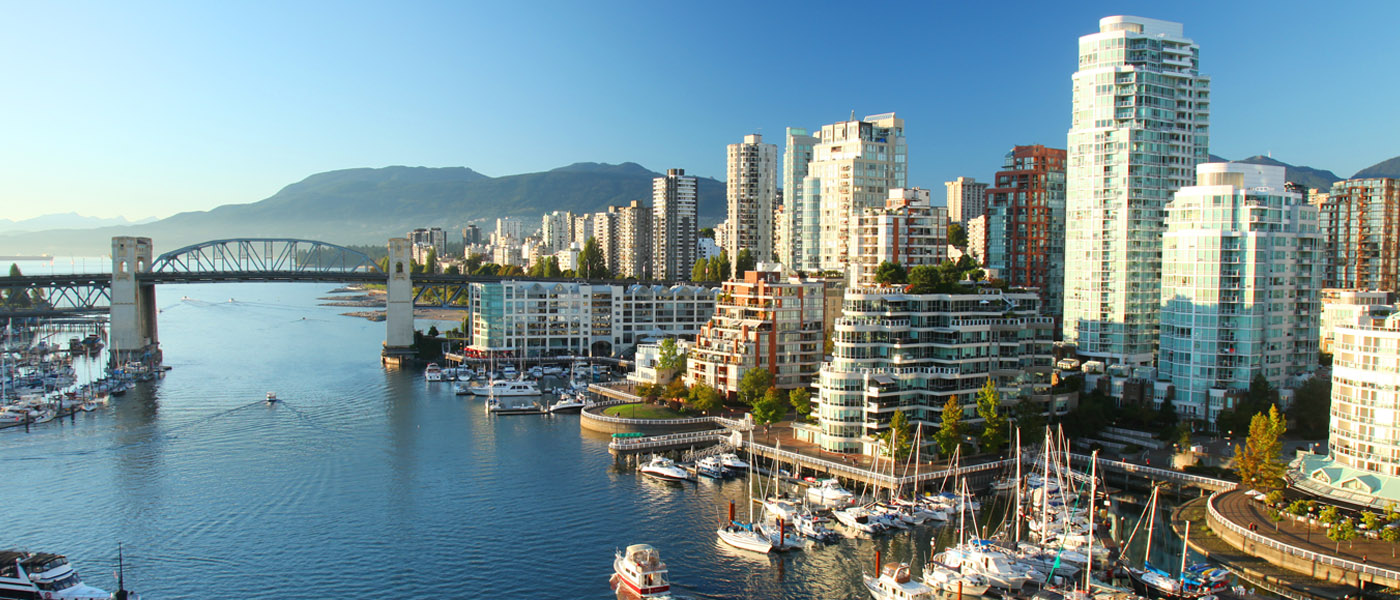 ABOUT ZOE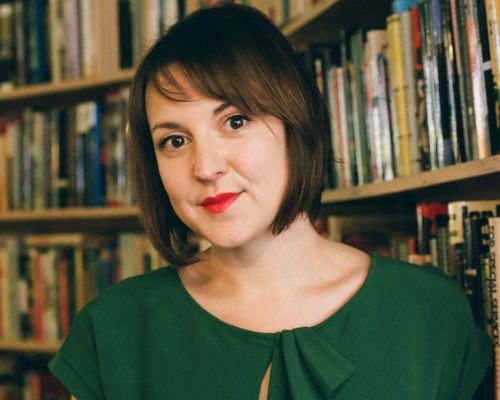 Photo top of page: Shutterstock

Zoe Grams is an entrepreneur, writer and strategist who has made Vancouver her home for the last 12 years.
My Secret City: Vancouver
Located where ocean, forest and mountains converge to create an awe-inspiring natural landscape, Vancouver combines a modern city experience with outdoor adventure. Alumna Zoe Grams (MA 2008) shares what she loves about her home city.
I often work on Granville Island, an old industrial area of the city that has been transformed into artist studios and a large public market. It's a perfect place for visitors to explore, or to pick up delicious ingredients for dinner. Simply walking through the market to see vendors that are experts in different ingredients is invigorating. Elsewhere, such as on Railspur Alley, you can watch artists at work, including blacksmiths, woodworkers and painters.
"Vancouver is a multicultural city that is relaxed, beautiful and ever-evolving."
The city has a thriving independent bookstore and literary scene, with many independent presses and carefully-curated bookstores supporting Canadian and international literature. When I'm not curating our collection at Upstart & Crow Literary Arts Studio, I love visiting gems such as Iron Dog Books, a terrifically knowledgeable, friendly, Indigenous-owned bookstore in East Vancouver and The Paper Hound, which is full of esoteric and beautifully selected treasures.
While many tourists stay downtown, it's the neighbourhoods south of the three bridges across False Creek where you can find a relaxed, fun atmosphere and locals' favourite cocktail bars or restaurants. Commercial Drive is fun and vibrant, while Fraser/Main Street area is full of breweries and up-and-coming spots.
Many Vancouverites live here to enjoy the outdoors. In addition to the seawall, which is 28km of uninterrupted coastal pathways around the city, there are three ski hills and plenty of hikes just a short drive away. In Pacific Spirit Regional Park you can easily forget you're still in an urban environment amidst old growth trees and lush undergrowth.
My favourite place to spend a Sunday afternoon is the Museum of Anthropology, which not only includes thousands of ethnographic and archaeological objects but also exceptional rotating exhibitions from across the globe. It is a place for reflection, inspiration and learning. One can never visit too many times.
"At public events we acknowledge that this land has been stolen. Many individuals and businesses also include this statement in emails and on websites to recognize the harms of colonisation, and the Nations whose land we are on."
I love to relax on the sofa of our Literary Arts Studio, Upstart & Crow, or on a log on the rocky beaches near the University of British Columbia. My co-founder and I launched Upstart & Crow to celebrate the literary arts in Vancouver, which specialises in solutions-focused books and literature in translation. It's a pleasure to curate a space that balances serious, philosophical or environmental thought about what steps we need to take at this inflection point in our world with celebrating beautiful words and ideas for their own sake. Balancing action and art, purpose and whimsy, is an important concept to us.
Vancouver is on unceded, traditional territory of three Indigenous Nations (each Nation is listed in their own written language): Sḵwx̱ wú7mesh Úxwumixw (Squamish), Səlı́lwətaʔ/Selilwitulh (Tsleil-Waututh), and xʷməθkwə y̓ əm (Musqueam). There are many places in which to learn more about Indigenous history and culture, including by staying at Skwachays Lodge, Canada's first Indigenous arts hotel, or visiting the Bill Reid Gallery, amongst others.
ABOUT ZOE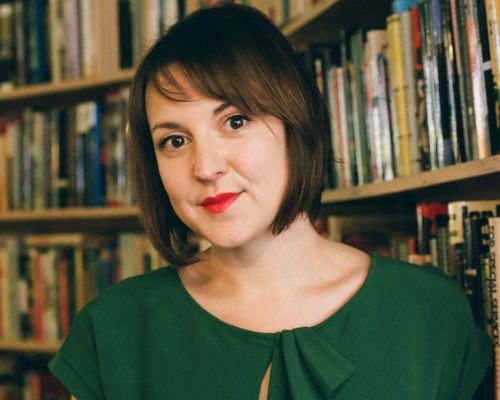 Photo top of page: Shutterstock

Zoe Grams is an entrepreneur, writer and strategist who has made Vancouver her home for the last 12 years.
TOP 10 VANCOUVER ATTRACTIONS
Stanley Park

Granville Island

Vancouver Aquarium

Queen Elizabeth Park

VanDusen Botanical Garden

Granville Island Public Market

Museum of Anthropology

Vancouver Seawall

FlyOver Canada

Vancouver Downtown
From Tripadvisor, June 2022
My food & drink hit list
Dim sum
There are dozens of dim sum restaurants across Vancouver, but my favourite is Jade Dynasty in Chinatown, where I first ate dim sum. While my partner often orders multiple baskets of Har Gow (traditional Cantonese shrimp dumplings), my go-to is the simple, soy-fried noodles, piled high with bean sprouts and onions. Just opposite, the recently opened Chinatown Storytelling Centre shares the history of this neighbourhood, and stories of folks who have built a vibrant community since the 1880s despite extraordinary challenges and discrimination.
"I love the many sushi restaurants in Vancouver, where you can order a filling bento box for under $15 — or under $10 if you're lucky!"
Relaxed drinks
Stable House Bistro in Fairview, a relaxed neighbourhood wine bar, is a favourite of mine. There, you can discover natural wines or interesting, small batch producers, and tuck into cheese plates or seasonal plates for sharing. It feels special yet relaxed, with staff always ready to give recommendations and wave you in from the sidewalk.
Award-winning dining
Kissa Tanto in Chinatown is often voted one of the best restaurants in Vancouver. This Japanese-Italian restaurant has a decidedly West Coast Modern aesthetic and produces original, exquisite food. A perfect place for a martini and a perfect evening.
For a special dinner
I love to go to Farmer's Apprentice in Fairview: a small, independent restaurant that focuses on seasonal ingredients, ethical relationships with suppliers and beautiful wine. With room for no more than 20 people, the space feels intimate and like a best-kept secret. The small, dedicated team are incredibly knowledgeable, able to guide you through different flavours on the menu and serve up refined-yet-delicious food sourced from local suppliers. I once ordered a dish twice in the same evening, it was so good.
"Wild Things Snack Bar in East Vancouver is a go-to, offering plant-based snacks that are creative and joyful to eat."
From farm to table
The farm-to-table food scene continues to thrive in the city, and many independent restaurants are producing exceptional food in intimate spaces. Dachi in East Vancouver, and (the aforementioned) Farmer's Apprentice, both carefully and ethically source their produce and specialise in natural wines. I'm excited that Wild Things Snack Bar in East Vancouver is now open after enjoying their food at many pop-ups over the years.

This article was first published June 2022. All opinions expressed are the views of the author and are not endorsed by the University of Glasgow.
TOP 10 VANCOUVER ATTRACTIONS
Stanley Park

Granville Island

Vancouver Aquarium

Queen Elizabeth Park

VanDusen Botanical Garden

Granville Island Public Market

Museum of Anthropology

Vancouver Seawall

FlyOver Canada

Vancouver Downtown
From Tripadvisor, June 2022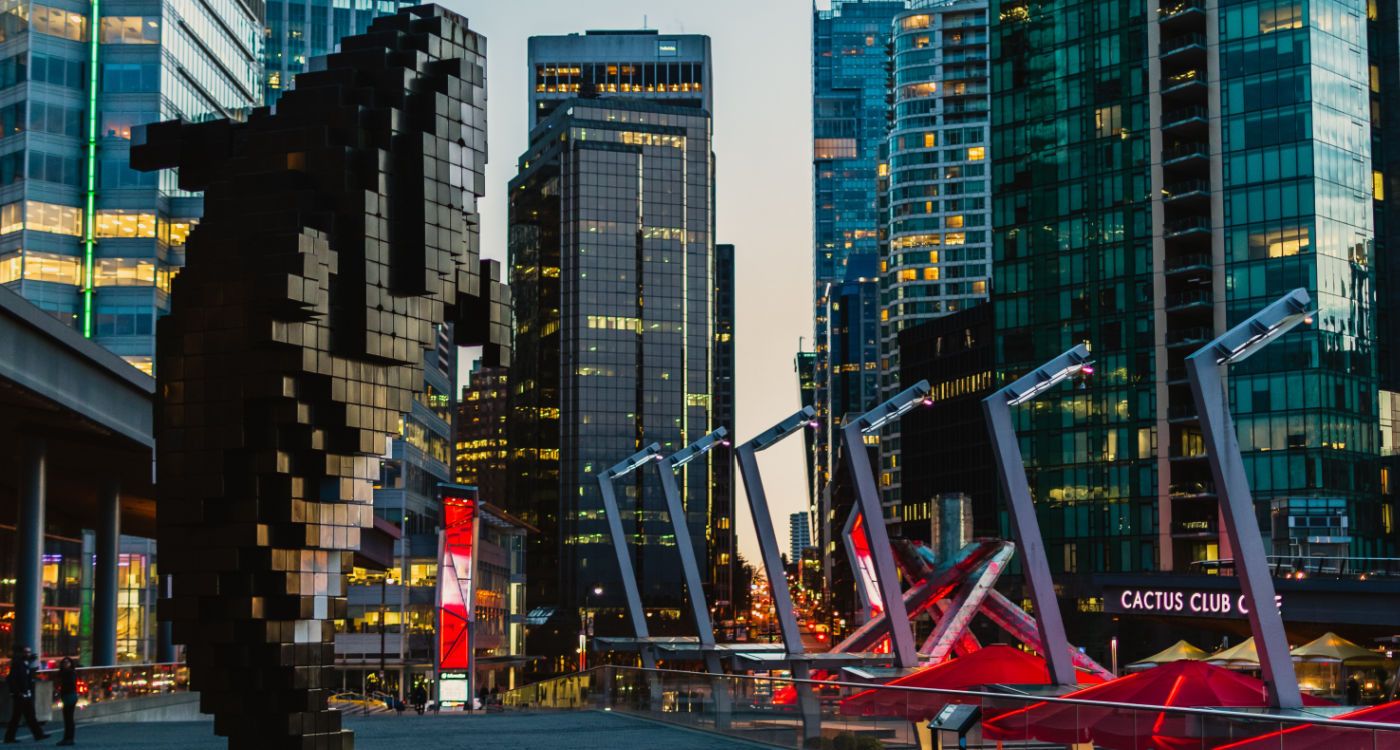 Digital Orca is an aluminium sculpture of a killer whale by Douglas Coupland, located next to the Vancouver Convention Centre.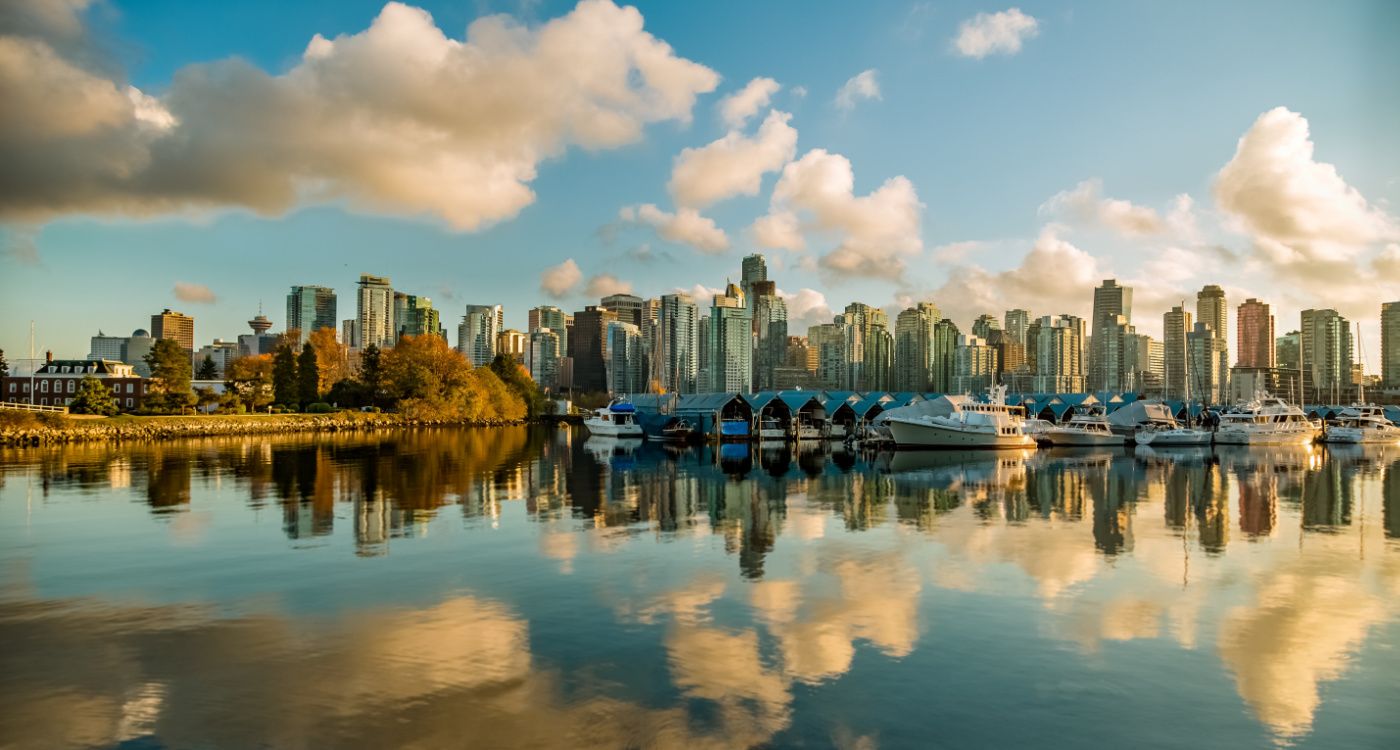 The Vancouver skyline viewed from Stanley Park. Vancouver is the third-largest city in Canada and is considered the most cosmopolitan.
Queen Elizabeth Park is home to the stunning Bloedel Conservatory, seen behind these colourful fountains. The park is the highest point in Vancouver and provides stunning views of the park, city and mountains.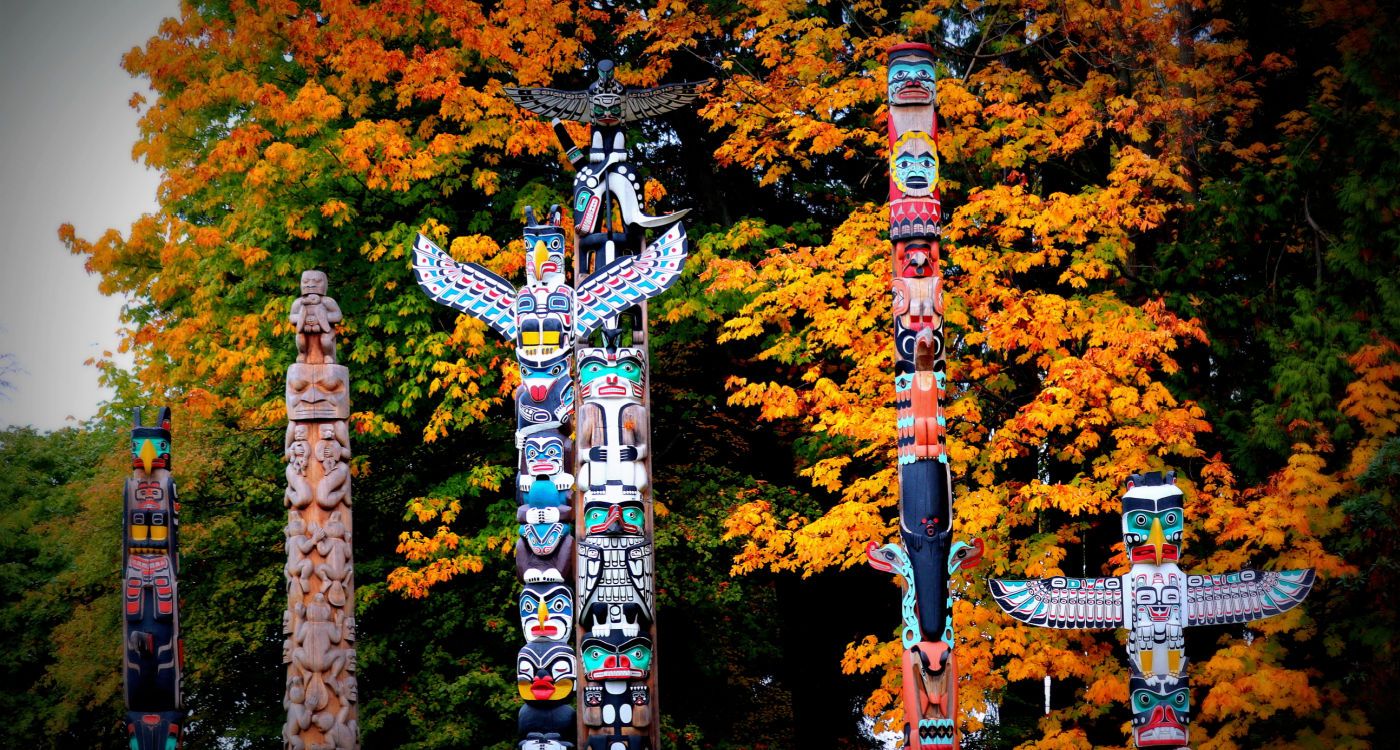 Stanley Park is home to the First Nations Totem Poles. The collection began in the park in the 1920s and some were carved as early as the 1880s.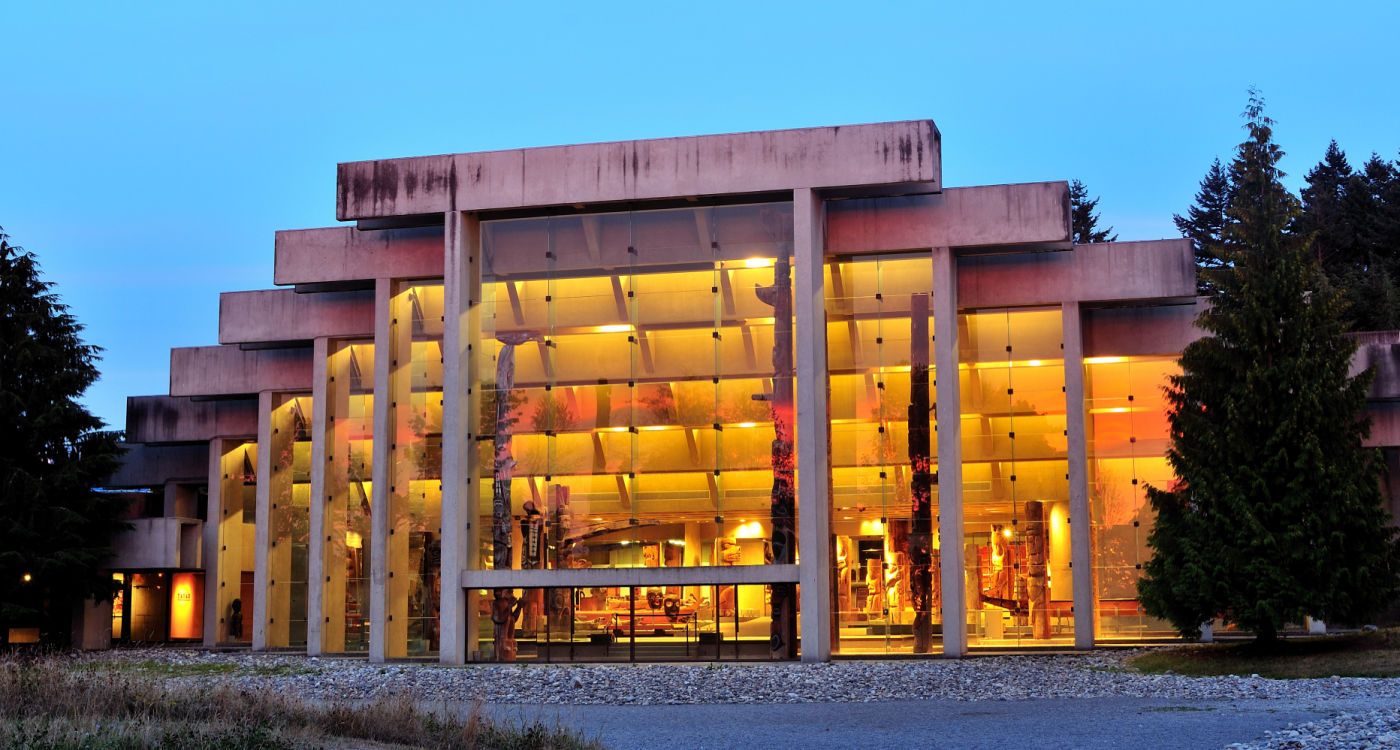 The Museum of Anthropology at the University of British Columbia showcases world arts and culture, in particular works by First Nations of the Pacific Northwest.
Vancouver has the world's longest uninterrupted waterfront path. This viewpoint at Stanley Park shows the famous Siwash rock in the background.
VanDusen Botanical Garden is a 55-acre oasis in the heart of the city. The visitors' centre, as seen in the background, is shaped like an orchid when viewed from above.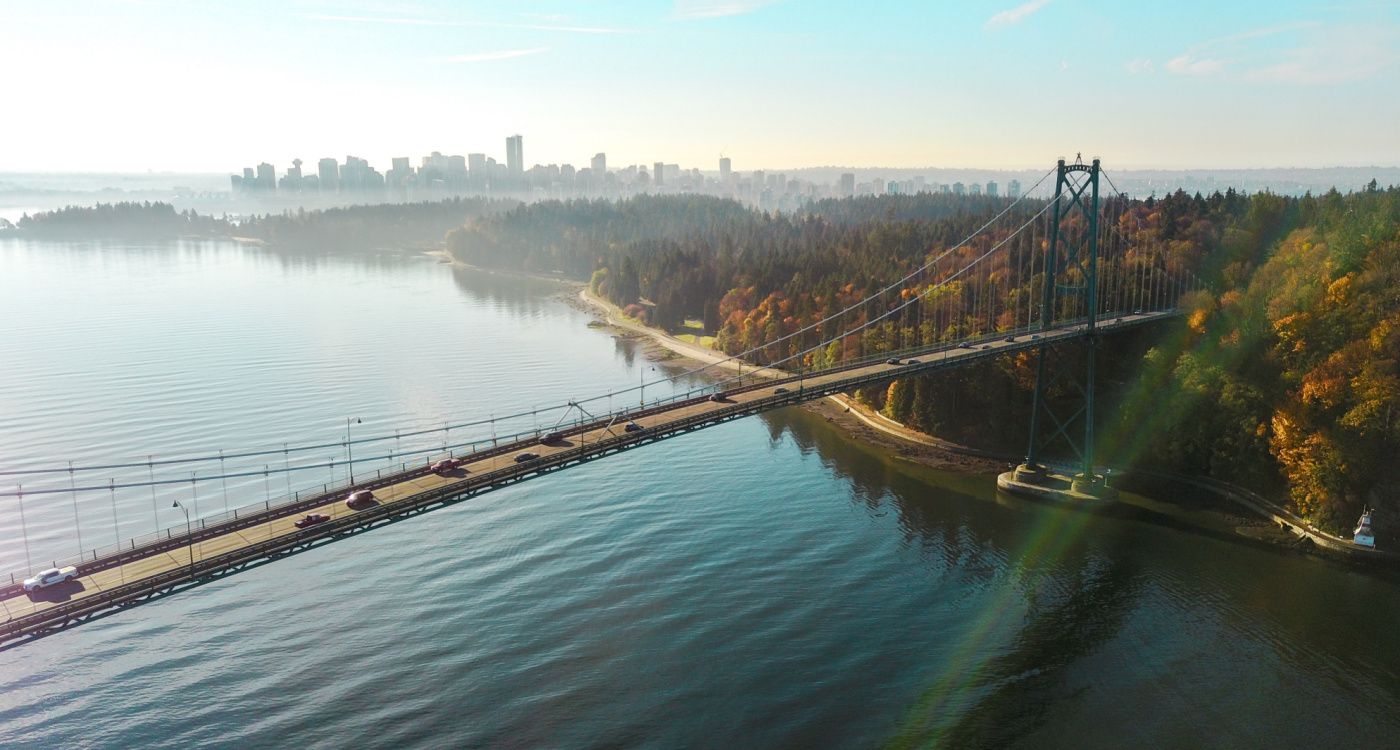 The Lions Gate Bridge opened in 1938 and is officially called the First Narrows Bridge. The name Lions Gate refers to the Lions, a pair of mountain peaks north of Vancouver.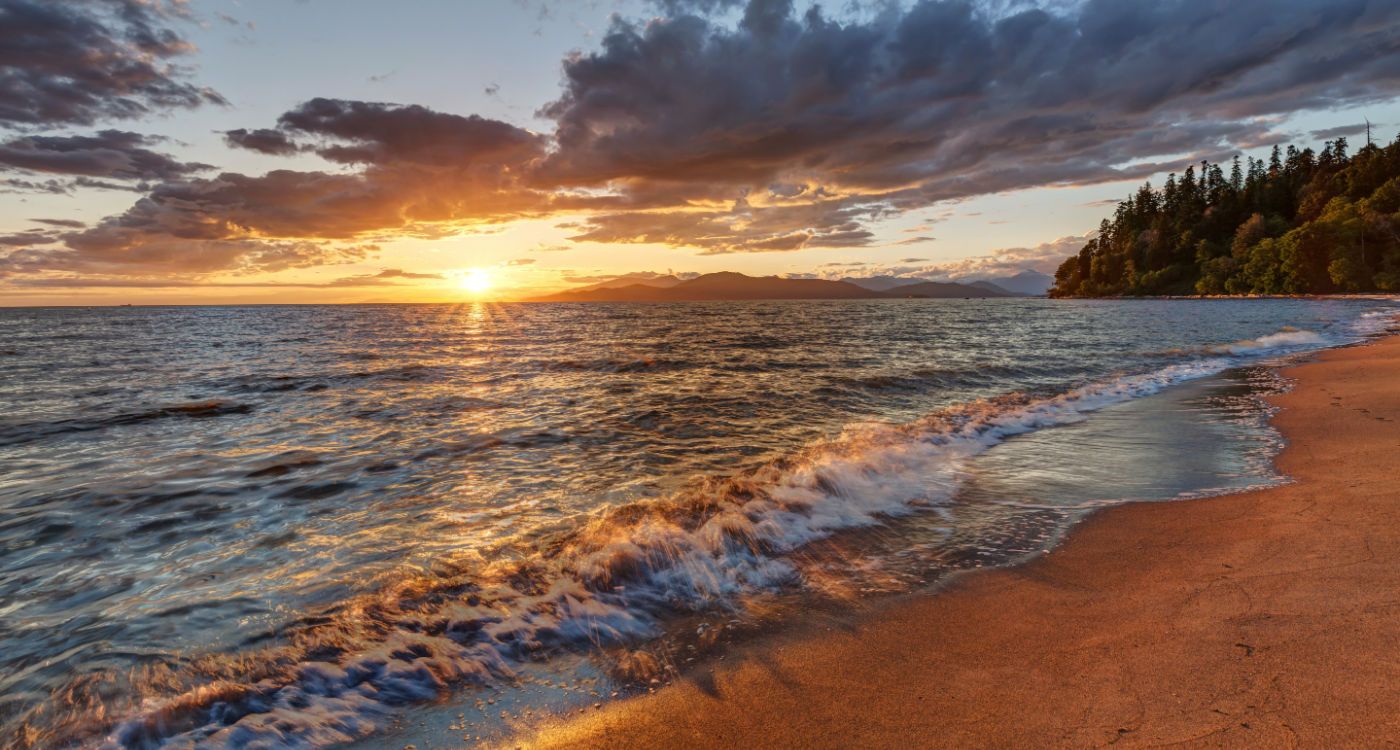 Wreck Beach is considered by many to be the most beautiful in Vancouver and lies adjacent to the University of British Columbia.