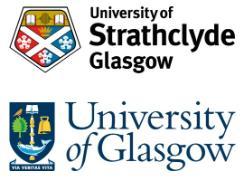 Quick Links
Sponsors



further sponsors to be confirmed
Visiting Glasgow

The Annual Meeting of the British Liquid Crystal Society (BLCS) will return to the city of Glasgow in 2023, jointly hosted by the Universities of Glasgow and Strathclyde.
The meeting will take place in the Sir Charles Wilson Building of the University of Glasgow from 12 noon on Wednesday 19th April 2023 until approximately 2pm on Friday 21st April 2023.
The BLCS Annual Meeting welcomes researchers from all fields of liquid crystal science, but always aims to be a platform for early career researchers, whether PhD students or postdoctoral researchers, to present their work to an expert audience.
---
Programme: Many thanks for all the excellent abstract submissions - notifications have now been sent to all those that submitted an abstract. More information can be found on the Programme page.
Conference Booklet - BLCS2023 Conference Booklet
Abstracts Booklet - BLCS2023 Abstracts Booklet
Accommodation: note that attendees are asked to organise their own accommodation (see link on right).
---
Further information and announcements will appear on this webpage, and through the BLCS membership newsletter - any comments or questions should be addressed to the organisers, Profs Nigel Mottram and Stephen Wilson at BLCS2023@gmail.com.
*photo credit: Dr Stephen Cowling, University of York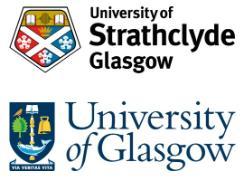 Quick Links
Sponsors



further sponsors to be confirmed
Visiting Glasgow