Recent contributions
Recent contributions
Click on the first letter of the author's surname to view their books.
‌
‌
A - D
Adesuyi A L Ajayi (PhD 1986)
Diaspora Medicine
Immigration and Health
Gillian Best (PhD 2011)
The Last Wave
David Betteridge (MEd 1984)
A Rose Loupt Oot (Editor)
Granny Albyn's Complaint
John A Bradley (MRCVS 1953, BVMS)
The Greatest Wealth
Karen Campbell (MA 1987, MLitt)
This Is Where I Am
Angela Cleland (MA 1999)
And in here, the Menagerie
Waiting to Burn
James A Coghlan (MLitt 2006)
The Impossible Journey. A Novella.
Hunting Pleasure
http://samking.blog.co.uk/
Susan Corey (PhD 1966)
The Never Ending Quest
www.susancorey.com
Helen Cowie (MA 1964)
Bullying Among University Students: Cross-National Perspectives
Campbell Crawford (BSc 1956)
The Men from the Ministry: Scripts
‌
‌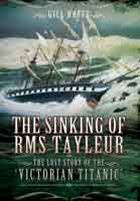 E - H
Elizabeth A M Frost (MBChB 1961)
Comprehensive Guide to Education in Anesthesia (Editor)
The Role of Anesthesiology in Global Health (Editor)
Rodge Glass (MPhil 2003)
No Fireworks
(Shortlisted for the Saltire Society/Royal Mail First Book of the Year Award)
Stephanie Green (MPhil 2004)
Glass Works
The Lunatic Laundress
Frank A Haniff (MBChB 1972)
Guyana: My Eldorado
Roy Hay (MA 1965)
Aboriginal People and Australian Football in the Nineteenth Century: They Did Not Come from Nowhere
Michael Heyman (PhD 2002)
This Book Makes No Sense: Nonsense Poems and Worse
Gill Hoffs (BSc 2002)
The Sinking of the RMS Tayleur
Kenneth Hopper (BSc 1946) & William Hopper (MA 1953)
The Puritan Gift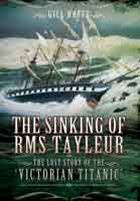 ‌
‌
I - M
William T Jackson (BVMS 2010)
A Memoir: Dr William Thomas Jackson: Veterinary Surgeon and Barrister
Professor David Jasper FRSE (Professor of Literature and Theology)
The Sacred Community: Art, Sacrament, and the People of God
D. Knight (MLitt 2006)
Decoding Skelmorlie Aisle
Dr Sarah Lawson (PhD 1971)
The GWTW Fortnight
Duncan Lunan (MA 1968)
Starfield science fiction by Scottish writers
Andrew Mackay (MA 1993)
Young Lions Attack
Young Lions Hunt
Lorn Macintyre (PhD 1976)
The Madonna at Montecassino
Hazel McBride (BSc 2014)
I Still Believe: The truth is not as black and white as it seems...
Susan McCallum-Smith (MA 1987)
Slipping the Moorings
Lesley McDowell (MA 1989, PhD)
The Picnic
Professor Tom B C McGuffog (MA 1962)
Building Effective Value Chains: Value & Its Management
Libby McGugan (MBChB 1994)
The Eidolon
Liam McIlvanney (MA 1990)
Where the Dead Men Go
Cameron McPhail (MA 1975, PhD)
The Scottish Nationality Test: How Scottish Are You?
Laura Marney (MLitt 2001)
Nobody Loves a Ginger Baby
Dougal McIntyre BSc 1962
Prestwick's Pioneer
Joseph Mills (MA 1989)
Borderline: The Mainstream Book of Scottish Gay Writing
Obsessions
S. J. Morrison (BSc 1940)
Statistics for Engineers: an Introduction
‌
‌
‌
N - S
John C Nicol (MA 1960, BD)
Ministrycraft
Sharad P Paul (MPhil 2002)
To Kill a Snow Dragonfly
Dr. Diane Radford (BSc 1978)
Bless Your Little Cotton Socks
Alistair McRae Rennie (MA 1934, BD)
Scotch Broth: A Mix of Memories of Ninety Years
Margaret G Sim (MA 1964)
‌
T - Z
Bernard Theobalds (BSc 1969)
Landing on Solid Ground
Georghios Theodoulou (MA 1952, MTh)
The Church-State Relations in Cyprus with Special Reference to the Modern Era
Kate Tough (MLitt 2008)
Head for the edge, keep walking
Barry A. Vann (PhD 2006)
The Forces of Nature; Our Quest to Conquer the Planet
John R. Watson (PhD 1996)
The Canterbury Dictionary of Hymnology
Carsten Weerth (BSc 1994, LLM (Com), MA, FRGS)
Zollstrafrecht und Zollordnungswidrigkeitenrecht innerhalb der EU-27 Vergleich der unterschiedlichen Sanktionierung und Ausblick auf den Modernisierten Zollkodex
EU-Verträge Kommentar nach dem Vertrag von Lissabon
CITES und Zollverwaltung in Deutschland