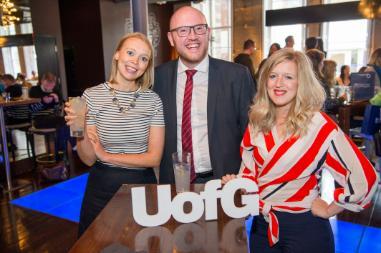 Alumni Volunteering Guidelines and Best Practice
Our global alumni community provides invaluable experience and expertise that benefit a wide range of the University's goals and activities. By volunteering your time you will play a crucial role in supporting the institution, our students and our wider communities.
As representatives of the University it is important that we support our volunteers in meeting the values of the institution. We are delighted to offer guidance and answer any questions you may have around best practice specific to your volunteering role. Please contact alumni@glasgow.ac.uk for more advice.
When undertaking any volunteering opportunity, including hosting a University of Glasgow branded event, acting as a mentor or as an ambassador, we ask that you adhere to our Code of Conduct to ensure that your volunteering experience is meaningful, productive, and positive. Our Code of Conduct can be found here: Alumni Volunteering Code of Conduct