Professor Jo-Anne Murray
Professor of Educational Innovation (College of Medical Veterinary & Life Sciences)
Assistant Vice-Principal (Digital Education) (Office of the Vice Principals)
Affiliate (School of Veterinary Medicine)
telephone: 0141 330 8752
email: Jo-Anne.Murray@glasgow.ac.uk
https://orcid.org/0000-0002-8501-2742
Biography
Professor Jo-Anne Murray is Assistant Vice-Principal, Digital Education at the University of Glasgow (UofG). In addition to this, Jo-Anne is Deputy Dean of Graduate Studies in the College of Medical, Veterinary and Life Sciences (MVLS), UofG.
Jo-Anne has a PhD in Equine Nutrition, a MSc in e-learning, a PgDip in Animal Nutrition, a PgCert in University Teaching, and a degree in Equine Science. She is also a Principal Fellow of the Higher Education Academy and a Registered Nutritionist with the British Nutrition Society.
Jo-Anne is responsible for digital education strategy at UofG, including the development of online distance learning provision. She is also Professor of Educational Innovation and has led the development of many novel learning and teaching approaches, including virtual worlds, mobile apps and massive open online courses.
Jo-Anne is also a highly experienced equine nutritionist and researcher and has led and participated in a range of research activities in education and in animal nutrition, with over 100 published peer reviewed articles.
Research interests
Educational research:
Jo-Anne's research interests are two-fold. She is passionate about creating engaging approaches to learning and teaching. She is particularly interested in collaborative online media and has conducted research on the use of Second Life with online distance learning students as well as evaluating the experiences of those studying MOOCs. Other research has included the use of online peer assessment and digital feedback approaches with students studying at distance. Recently, she has developed and evaluated the use of mobile apps to support students transitioning to university.


Nutrition research:
Jo-Anne's other passion is horses. Her equine nutrition research has been aimed at improving gut health in equids, including investigating the effect of diet on the large intestinal environment of the horse. More recently, her research has involved assessing the effects of probiotics on the equine gastrointestinal environment and evaluating the effect of diet on behaviour.
Jo-Anne is also a fully qualified British Horse Society Intermediate Instructor and her combined academic and practical experience has led to her excellent reputation in the field of equine nutrition. She has published extensively on equine nutrition and is frequently invited to speak at major equine conferences around the globe.
Publications
Number of items: 106.
2018
2017
2016
2015
2014
2013
2012
2011
2010
2009
2008
2007
2006
2005
2003
2002
2001
2000
This list was generated on Thu Apr 25 04:22:19 2019 BST.
Number of items: 106.
Articles
Book Sections
Conference or Workshop Item
Conference Proceedings
This list was generated on Thu Apr 25 04:22:19 2019 BST.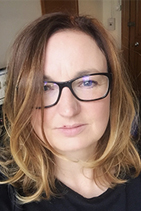 Room 418, West Medical Building,