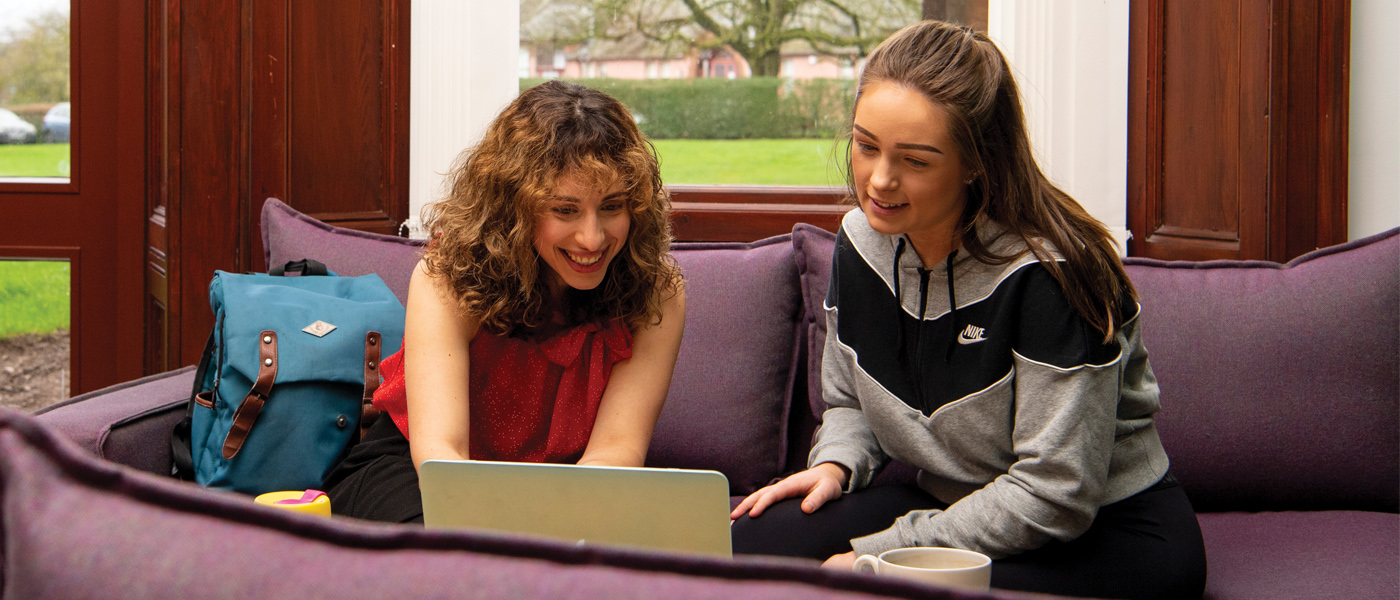 Menu
Selection of Hot and Cold Drinks
Breakfast Rolls: Bacon, Sausage, Vegan Sausage
Homemade soups (vegan and gluten free options available)
Freshly made Rolls; with selection of daily fillings to choose from
Freshly made Paninis; with selection of daily fillings to choose from
Jacket Potatoes with selection of daily fillings to choose from
Selection of pre packed sandwiches (vegan and gluten free options available)
Snacks, Traybakes and Cakes (vegan and gluten free options available)
Café Rutherford
We're delighted to welcome you to Café Rutherford, based in the Rutherford McCowan Building on our Campus!
The perfect place for lunch, a coffee or snack - with fresh food and a welcoming atmosphere.

Opening Times:
Monday 8.30am - 3pm
Tuesday 8.30am - 3pm
Wednesday 8.30am - 3pm
Thursday 8.30am - 3pm
Friday 8.30am - 3pm
Pre-Order Collection Service
We're excited to now offer a Pre-Order Collection Service to all staff and students!
Simply collect a form from the Café Rutherford counter, select your order and time for collection, and your order will be ready and waiting for you whenever you choose!
Contact us
Tel: +44 (0) 1387 702001
Email: dumfries-admin@glasgow.ac.uk
Menu
Selection of Hot and Cold Drinks
Breakfast Rolls: Bacon, Sausage, Vegan Sausage
Homemade soups (vegan and gluten free options available)
Freshly made Rolls; with selection of daily fillings to choose from
Freshly made Paninis; with selection of daily fillings to choose from
Jacket Potatoes with selection of daily fillings to choose from
Selection of pre packed sandwiches (vegan and gluten free options available)
Snacks, Traybakes and Cakes (vegan and gluten free options available)