Death of Anne Valentine
A long-time stalwart presence as secretary to philosophy staff at Glasgow University, Anne Valentine passed away on October 22, 2022.
Anne was born in London, where her father was a pharmacist, but in 1939, after the start of World War II, her mother brought Anne and her brother, Ian, up to Scotland to stay with relatives in Fraserburgh and subsequently Braemar. In 1943, her father secured a pharmacy job in Glasgow, where the family settled. She attended Jordanhill College School and then Dowanhill Commercial College. In the early 1960s, she became secretary to the Supervisor of Technicians at Glasgow University and then moved to a secretarial post in the Logic and Moral Philosophy Departments (amalgamated in the 1980s as the Department of Philosophy), where she worked for over a quarter of a century, retiring in June 1995. Professor Robin Downie, who was Head of the Moral Philosophy Department, described her recently as a very important member of the philosophy community at Glasgow University. One of her tasks for many years having been to produce the merit certificates awarded to the best students, she was delighted on her retirement day to be presented with a First Class Merit Certificate made out in her own name.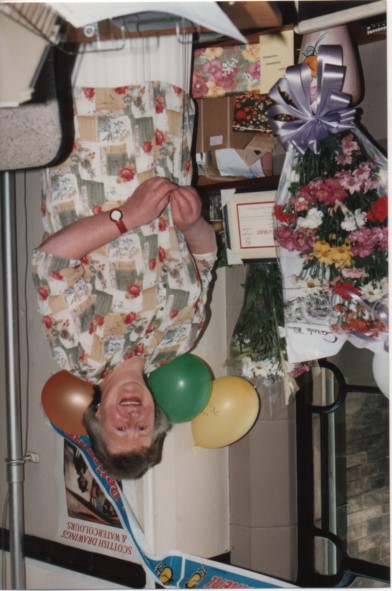 ---
First published: 19 December 2022