The Origins and Legacy of Quine's Naturalism
Published: 19 August 2019
The Forum for Quine and the History of Analytic Philosophy presents:
The Origins and Legacy of Quine's Naturalism
December 17-18, 2019
in the Reid Room, 69 Oakfield Ave, University of Glasgow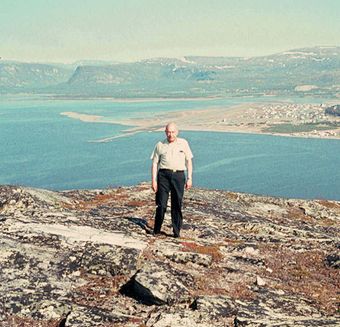 This conference has two parts, both about Quine's Naturalism. Part I will be centred around the book Working from Within, by Sander Verhaegh; the book is by far the most thoroughly researched scholarly book on the actual development of naturalism in Quine, foreshadowed earlier but not made explicit until 1968 in 'Naturalized Epistemology'. Part II—the Legacy part—will be centred on tracing the influence of Quine's Naturalism on the work of David Lewis. The relationship has many surprising details, possibly with implications for our understanding of the present state of philosophy.
Featured Speakers:
Peter Hylton, University of Illinois at Chicago
James Levine, Trinity College, Dublin
Frederique Janssen-Lauret, University of Manchester
Sander Verhaegh, Tilburg University
Rogério P Severo, Universidade Federal do Rio Grande do Sul
Fraser MacBride, University of Manchester
Nathan Kirkwood, University of Glasgow
Andrew Lugg, University of Ottawa
The Schedule:
(all talks will be chaired by Gary Kemp; abstracts further down):

Tuesday Dec 17
12:55 Kickoff
1:00-2:15 Fraser Macbride and Frederique Janssen-Lauret 'W.V. Quine and David Lewis: Structural (Epistemological) Humility'
2:15-3:30 Rogério Severo 'A change in Quine's reasons for holophrastic indeterminacy of translation'
coffee
3:45-5:00 James Levine. 'Assessing Quine's Philosophy in Light of his Philosophical Development: The Legacy of Quine's early views in his later philosophy'
Wednesday Dec 18
10:15-11:30 Andrew Lugg (U Ottawa) 'Two kinds of naturalism (and two kinds of conceptual analysis)'
11:30-12:45 Nathan Kirkwood (U Glasgow) 'The Extent of Quine's Naturalism'
lunch
1:30-2:45 Sander Verhaegh (U Tilburg) 'Carnap and Quine: First Encounters (1932-1936)'
coffee
3:00-4:15 Peter Hylton (U Illinois at Chicago) 'Naturalism and Tolerance'
We thanks the Scots Philosophical Association for their support.
---
The Forum for Quine and the History of Analytic Philosophy is a joint Glasgow and Manchester organisation. Its members: Fraser Macbride (MU), Frederique Janssen-Lauret (MU), Gary Kemp (GU) and myself; affiliated members Derek Ball (St. Andrews), Bryan Pickel (Edinburgh); advisory board Gary Ebbs (Indiana), Peter Hylton (Illinois, Chicago), Juliet Floyd (Boston University), and Douglas Quine (W.V. Quine Literary Estate). The Forum has run several conferences devoted to Quine and related figures such as Carnap and Davidson, since its founding in 2013.
---
First published: 19 August 2019