Hellman Collection
Major donation to Italian history collections
Two renowned scholars of 20th century Italian politics, society and history, Prof Judy Hellman and Prof. Steve Hellman of York University (Canada), have donated a significant collection of books, pamphlets, periodicals and unpublished material to the University of Glasgow. With these additions, the University of Glasgow Library now houses the second-largest collection of 20th century Italian history material in the UK. The 'Hellman' collection will benefit scholars, postgraduates and students from the Glasgow area and further afield in Scotland and the rest of the UK. Thanks to the collection, prospective postgraduate students wishing to specialize in 20th century Italian history will find Glasgow an attractive place to study.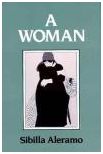 The collection is clustered around two main themes: history of the communist party (Partito comunista italiano, PCI), and women's history. As the PCI was the largest out-of-government communist party in Europe during the Cold War period, as well as the second-largest political force in the country, the material sheds light not only on the history of the party but also on 20th century Marxist debate, and on postwar Italy. The material includes writing by the party's leaders such as Palmiro Togliatti and Enrico Berlinguer, its major political and cultural periodicals (such as Rinascita), and studies of Italian society, politics and economy (including, for instance, detailed analyses of major industrial disputes). The material is in English and Italian.‌
The women's history collection includes fictional writing by Italian's most renowned 20thcentury authors such as Sibilla Aleramo, primary material (periodicals, pamphlets) produced by the major feminist groups and women's organisations of the 1950s-70s (including Unione donne italiane (UDI) and the Women's Library of Milan), feminist theory and women's history. The material is in English and Italian, and will be of interest to scholars of 20th- century Italy, and to those working on feminist theory and women's writing.
All titles are now catalogued and are available through the library catalogue. Titles can be looked up individually or by doing a search on 'Hellman collection'
Please contact Roma Thompson, College Librarian at GUL, with any enquiries about the collection. The School of Humanities encourages applications for postgraduate (Master or PhD) study based on these collections: please contact Dr Maud Bracke (History, School of Humanities) if you had any questions.
A list of the titles at Glasgow University Library can be found here: Hellman collection - list of titles

An additional collection of periodicals and unpublished papers are held by Dr Maud Bracke in History. These include PCI local and regional material, youth communist pamphlets and periodicals, writings and periodicals by feminist collectives and campaigns, counter-cultural publications of the 1960s-70s by various student and youth groups. These are fully available for consultation; please email Maud Bracke.‌
List of titles held by the History Subject
Dr Bracke would like to thank Roma Thompson, Clare Paterson and the cataloguing staff at GUL. The shipping of the collection and the organization of the workshop were made possible thanks to generous financial support from the Chancellor's Fund, the History Subject and the School of Modern Languages and Cultures at the University of Glasgow, and the Association for the Study of Modern Italy
By way of inauguration and to showcase some of the latest, most exciting research on 20th-century Italy produced in the UK, a one-day workshop was held at the University of Glasgow on 30 May 2014, entitled 'Society, culture and conflict in 20th-Century Italy: Current research in Scotland and North England'. Attended by scholars and students from universities across Scotland and the North of England, it was opened by the Principal, Prof Anton Muscatelli, and included keynote talks by Judy and Steve Hellman. Talks were delivered by, among others, Prof Phil Cooke, Dr Claudia Baldoli, Dr Maud Bracke and Prof Derek Duncan.
Programme Italian Studies Workshop May 2014