Awards success for history of international relations project
Issued: Tue, 27 Mar 2018 10:42:00 BST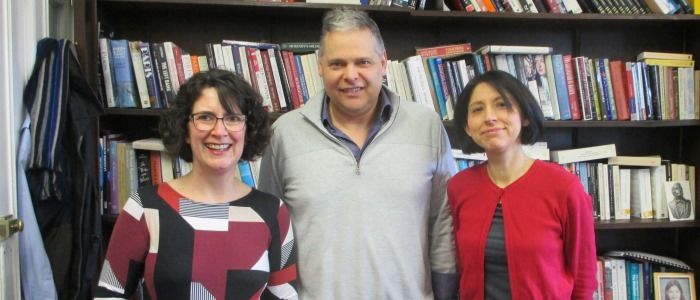 The Arts and Humanities Research Council has awarded £842,000 to three academics from the British International History Group (BIHG).
The award is for a joint project by School of Humanities | Sgoil nan Daonnachdan's Professor Peter Jackson, Chair in Global Security (History); Dr Rogelia Pastor-Castro of the University of Strathclyde and Dr Rachel Utley of University of Leeds.
The project - The Weight of the Past in Franco-British Relations - will seek to understand the role of representations of the past in the evolution of Franco-British relations since 1815, and their impacts on the conceptual horizons of political elites and foreign and defence policy-makers.
It will also offer a new angle on scholarly debates concerning the role of history, memory and identity in the making of foreign and defence policy. The Advisory Group for this project includes - Sir David Omand, the former Cabinet Security and Intelligence Coordinator and head of Government Communications Headquarters (GCHQ); Sir Peter Ricketts, former National Security Advisor and Ambassador to France; Professor Laurence Badel, Renouvin Chair, University of Paris I Panthéon-Sorbonne; Professor Georges-Henri Soutou, Institut de France; Professor David Brown, University of Southampton and Dr Patrick Finney, Aberysthwty University.
The project's partners and collaborators include the Royal United Services Institute (RUSI), the UK Foreign and Commonwealth Office, the UK Embassy in Paris, the French Embassy, London, the UK Ministry of Defence, the French Ministry of Defence the Franco-British Council, The National Archives, Kew and the Maison Française, Oxford.
As part of the project, a number of knowledge exchange events will take place which will bring together historians and key current and former actors and stakeholders in Franco-British relations.
• Witness Seminar at RUSI
• Policy Engagement Colloquium at the British Embassy (Paris)
• Plenary session of the Franco-British Council's Conference on Defence and Security Co-operation Project Conference (Maison Française, Oxford)
• The National Archives, Kew public lecture programme and public exhibition
---
Find out more