The Commonwealth Games brings us more than one way to show off our talents.
Issued: Wed, 30 Jul 2014 08:44:00 BST
In the run up to the games you'd expect a majority of people to be focusing on travel and training, whether they are coming to watch the games or compete in them. But a set of volunteers from the University of Glasgow's School of Humanities are showing off their skills in a different way.
For the last few months a team from Knitting and Textile History within the school have been hard at work knitting every flag in the Commonwealth, with the help of volunteers from across Glasgow. The aim of the project is to have all of the flags knitted and transformed into hand made bunting in time for the Commonwealth Games Baton that is coming through University Avenue within July.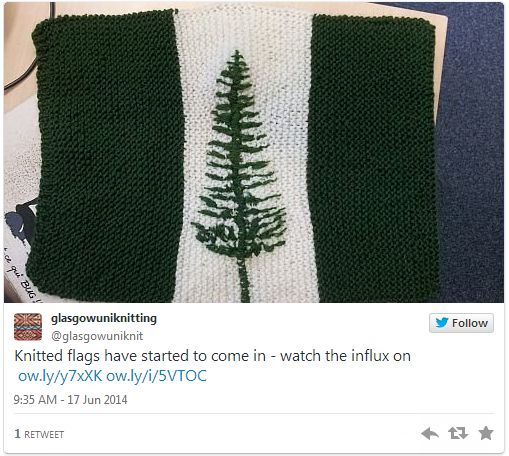 ‌
Completed flags are coming in almost daily and look fantastic, you can keep up with everything on the Knit History blog and flickr.
---