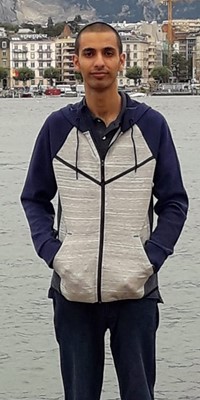 Mohammad Ali Salik
Originally from Wick in the Scottish Highlands, Ali started his scientific career as a modern apprentice at the University of Glasgow. Since then, he progressed to become a laboratory technician in the School of Chemistry and is now the Organic Geochemistry Technician and Lab Manager of the BECS research group in the School of Geographical & Earth Sciences. Ali has a Bachelor of Science Honours (first class) degree focused in chemistry and environmental science from the Open University.
Ali is an experienced analytical chemist and senior technician with lab management responsibilities. With a demonstrated history of working in the higher education sector and a strong research background, he specialises in the use of various analytical equipment some of which are GC FID/ECD, GCMS, GCIR-MS and HPLC. Ali trains undergraduates and postgraduates in the use of this equipment as well as our organic geochemistry procedures, and he supervises students and staff. He is in charge of maintaining Health & Safety in the labs as well as all the research group's financial accounts and dealings with contractors and external bodies.
Ali is also the University of Glasgow's Technician Commitment Co-ordinator, a member of the University's Technician Commitment Steering Group, and a Peer Reviewer for the national Technician Commitment Steering Board. He plays an active role in managing, leading and promoting technician commitment activities both within and outside the University.