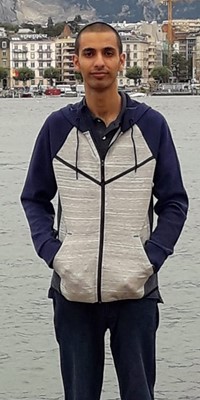 Mohammad Ali Salik
Originally from Wick, I started my scientific career as a modern apprentice at the University of Glasgow. Since then, I have progressed to becoming a laboratory technician in the School of Chemistry and now Organic Geochemistry Technician and Lab Manager of the BECS research group in the School of Geographical & Earth Sciences. I have a Bachelor of Science Honours (first class) degree focused in chemistry and environmental science from the Open University.
I am an experienced analytical chemist and senior technician with lab management responsibilities. With a demonstrated history of working in the higher education sector and a strong research background, I specialise in the use of various analytical equipment some of which are GC FID/ECD, GCMS, GCIR-MS and HPLC. I train undergraduates and postgraduates in the use of this equipment as well as our organic geochemistry procedures, and I supervise students and staff. I am in charge of maintaining Health & Safety in the labs as well as all the research group's financial accounts and dealings with contractors and external bodies.
I am also a member of the University's Technician Commitment steering group and play an active role in managing and promoting technician commitment activities both within and outside the University of Glasgow.