Biomarkers for Environmental and Climate Science (BECS) is a research group led by Professor Jaime L. Toney. The group was established in March 2013 following the opening of the current facility in June 2009.
Professor Geoffrey Eglinton FRS (1927-2016), who opened the facility, was one of the original founders in the field with other natural product chemists working in the Department of Chemistry in the 1950s and 1960s. The continued research at BECS represents the return of organic geochemistry to the university after a 40-year absence.
Find out more About Biomarkers here.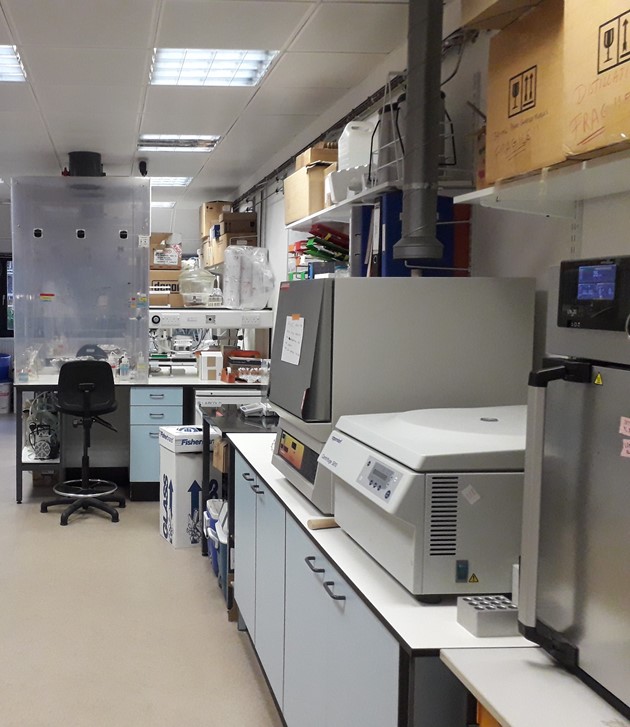 The Preparation Laboratory
The laboratory employs the latest technology, including a state-of-the-art wet chemistry laboratory and a gas chromatography clean laboratory. The wet chemistry laboratory is equipped with the latest technology to facilitate the extraction of lipid biomarkers and their separation into different compound classes and includes individual work stations, including individual hoods, bench-top space, and refrigerators. This provides maximum efficiency for students and researchers in the lab and allows for maximum speed, reproducibility and lipid yields.
The LC-MS Laboratory at SUERC
BECS shares access to the LC-MS laboratory at SUERC. Liquid chromatography-atmospheric pressure chemical ionisation–mass spectrometry is used to analyse compounds that are not amenable to GC analysis. This includes novel tetraether compounds, produced by archaea and bacteria, which have potential for organic geochemical studies.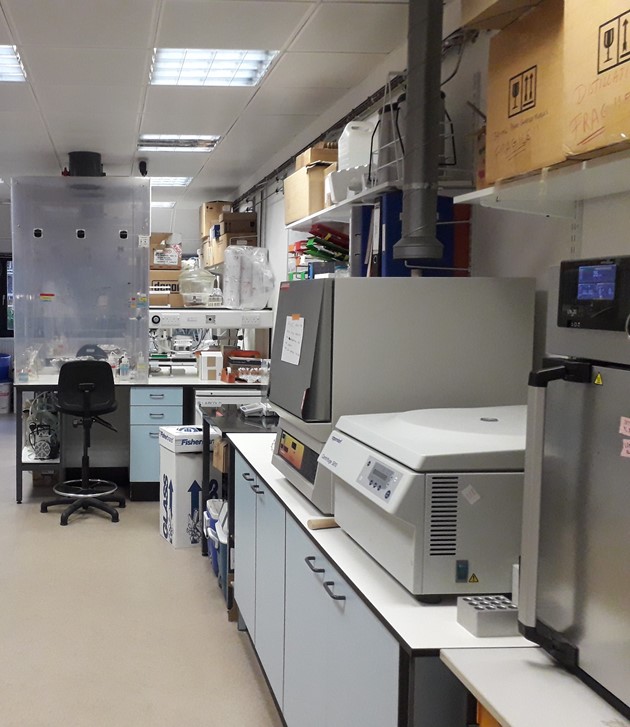 Instruments
The BECS research group houses a wide range of high quality research facilities and equipment within the Gregory Building. These facilities are essential in the support of our research needs but can also be made available to external organisations. Any enquires regarding our facilities should be directed to the BECS technician and lab manager Mr Mohammad Ali Salik.
Agilent GCMS (5977A MSD/7890B GC System)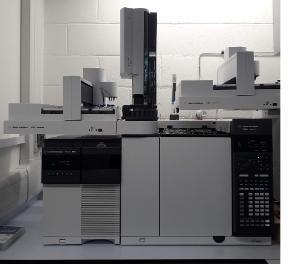 Gas chromatography–mass spectrometry (GC-MS) is a hybrid analytical technique that couples the separation capabilities of GC with the detection properties of MS to provide a higher efficiency of sample analyses. While GC can separate volatile components in a sample, MS helps fragment the components and identify them based on their mass.
GC-MS provides enhanced sample identification, higher sensitivity, an increased range of analysable samples, and faster results, which enable a whole new range of applications for GC-MS in several areas.
The Agilent 5977A MSD/7890B GC system delivers a higher level of performance and productivity with:
The industry's highest S/N and lowest IDL
The new powerful MassHunter Quantitative and Qualitative Analysis software
Eco-friendly features that save energy and time
Integrated Intelligence to support methods development and system optimization
Enhanced communication between the GC and MSD for more efficient and safer operation
Agilent GC-FID (7890B GC System)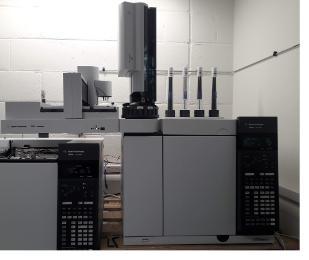 Gas chromatography (GC) is used to separate and detect small molecular weight compounds in the gas phase. A GC is popular for environmental monitoring and industrial applications because it is very reliable and can be run nearly continuously.
A GC is typically used in applications where small, volatile molecules are detected and with non-aqueous solutions. Flame-ionization detection (FID) is a good general detector for organic compounds in GC that detects the amount of carbon in a sample. FID is unaffected by non-combustible gases and water.
The 7890B Gas Chromatograph (GC) System is the world's most widely used GC system. It features accurate temperature controls and precise injection systems, plus enhanced Electronic Pneumatic Control (EPC) modules for the best retention times.
Elementar GC-IRMS (GC5)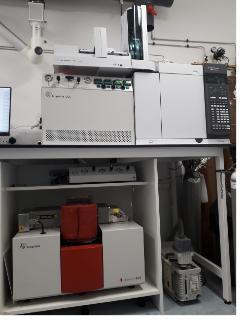 Compound specific isotope analysis provides a deep level insight into many geochemical and forensic applications and is considered a crucial technique for many laboratories. The GC5 offers exceptional sensitivity for low concentration analytes whilst maintaining chromatographic integrity of sample peaks during compound conversion.
The GC5 system is connected to the Agilent 7890B GC system to create the highest performance GC-IRMS system for research.
We offer measurement of δ13C and δ2H in compounds separated by capillary chromatography. The GC5 Furnace system offers high temperature for δ2H pyrolysis of compounds at 1450 °C.
Atomic Absorption (Thermo ICE 3000 Series)
AAS enables simple measurement of metals in a wide range of samples at the parts-per-million level. Each metal has a different sensitivity to the technique.‌
The Thermo Scientific™ iCE™ 3300 AAS provides a complete elemental analysis solution incorporating simplicity and an innovative design to achieve superior performance. The iCE 3300 AAS makes even the most complicated analyses simple. The high precision, double beam optics provide unrivalled performance, unparalleled detection limits and exceptional optical stability.
The innovative hardware design minimizes the footprint of the instrument and ensures that day-to-day analysis and maintenance is simple and minimal. Safety comes as standard with integrated hardware safety features and automatic MFC gas controls.
Dionex ASE 350 Accelerated Solvent Extractor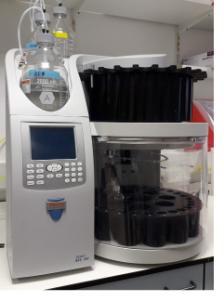 Automate extraction, filtration and clean-up of compounds from solid and semisolid samples in minutes using the automated Thermo Scientific™ Dionex™ ASE™ 350 Accelerated Solvent Extractor.
This system allows unattended extraction of up to 24 samples and uses 50 to 90% less solvent compared to other methods. The chemically inert pathway supports acid and alkaline sample matrices and solvents.
Flexible, easy-to-operate and cost-effective, the Dionex ASE 350 allows a high-throughput of sample for analysis and it can be used for a wide variety of applications.
Current members of BECS
Former members of BECS
Contact us
For any enquires regarding our facilities, please contact the BECS technician and lab manager Mr Mohammad Ali Salik.