Professor Lorna Macpherson
Professor of Dental Public Health (Dental School)
Associate (Institute of Health & Wellbeing)
telephone: 01412119751
email: Lorna.Macpherson@glasgow.ac.uk
https://orcid.org/0000-0002-7227-2991
Research interests
Biography
Lorna Macpherson is Professor of Dental Public Health and has been Director of Dental Research since 2009. She leads the Community Oral Health Section and Research Group.
Professor Macpherson qualified BDS from the University of Glasgow in 1982. After completing junior clinical posts in Glasgow and London, she undertook postgraduate studies at Glasgow Dental School, successfully gaining her PhD in 1989 based on in situ studies of the plaque microflora associated with early caries.
A post-doctoral fellowship took her to the University of Manitoba where, after two years, she was appointed an Assistant Professor. During this time she gained the Fellowship of the Royal College of Dentists of Canada.
She returned to the University of Glasgow in 1992 as a clinical lecturer and commenced specialist training in Dental Public Health, being awarded the MPH in 1994 and the certificate of completion of specialist training in 1997. She was appointed a Senior Lecturer in Dental Public Health Sciences in 1995 and Honorary Consultant in Dental Public Health in 1997. She was promoted to a Personal Professorship in Dental Public Health in 2006.
Currently, Professor Macpherson is co-Director and Evaluation Lead of the national Childsmile www.child-smile.org.uk oral health improvement programme.
Research interests
Professor Macpherson has extensive experience in dental epidemiology and in the development and evaluation of complex interventions. A major research interest relates to population oral health improvement across the life course, particularly from a health inequalities perspective. She is the national evaluation lead for the Childsmile Programme which involves a wide range of research methods including data linkage, RCT, case study, implementation science and health economics methodologies. She is a member of the Scottish Oral Health Research Collaboration and plays a major role in the development of a research programme related to improving the oral health of older people.

Current Postgraduate Students
Development of a dietary advice intervention within Childsmile: the national oral health improvement programme for children in Scotland
Implementation of Clinical Guidelines Relating to Examination for Head and Neck Cancer
Health economics evaluation of the Childsmile programme
Grants
Grants and Awards listed are those received whilst working with the University of Glasgow.
Feasibility test of FACTORS, a Human Factors-based quality improvement tool for prevention in dental practice
Chief Scientist Office
2019 - 2020

Evaluation of Scotland Child Oral Health Programme
Scottish Government
2019 - 2020

Dental health of children with additional support needs / learning (?intellectual) disabilities in Scotland: population data linkage studies.
Baily Thomas Charitable Fund
2018 - 2020

Poor oral health in adults with intellectual disabilities and its determinants: Secondary analysis of linked administrative and health records
Baily Thomas Charitable Fund
2017 - 2018

Improving Systems of Care for the Older PErson (I-SCOPE)
Dunhill Medical Trust
2017 - 2019

Opportunities for opportunistic oral cancer screening - research, development and training
Glasgow Dental Education Trust
2017 - 2018

Evaluation of Scotland Child Oral Health Programme
Scottish Executive Health Department
2016 - 2019

Evaluation of West of Scotland Child Oral Health Pilot Programme
Scottish Executive Health Department
2010 - 2019

Public Health Inequalities Training
NHS Education for Scotland
2010 - 2017

An investigation into the use of Dental Hygienists as assessors for basic dental health risk assessment
Scottish Government
2005 - 2005

The effect of remuneration and education on the implementation of research evidence to reduce inequalities in oral health
Scottish Executive Health Department
2001 - 2005

Evaluation of National Pre-School Pilot Project
Scottish Executive Health Department
2001 - 2005

Supervision
Anopa, Yulia
Economics of primary caries prevention in pre-school children
Publications
Number of items: 79.
2019
2018
2017
2016
2015
2014
2013
2012
2010
2009
2008
2007
2006
2005
2004
2003
2002
2001
This list was generated on Thu Sep 19 01:33:54 2019 BST.
Number of items: 79.
Articles
Conference or Workshop Item
Conference Proceedings
This list was generated on Thu Sep 19 01:33:54 2019 BST.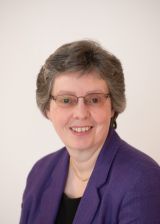 School of Medicine, Dentistry & Nursing, R1038 Level 10, 378 Sauchiehall Street, Glasgow Dental Hospital & School, Glasgow, G2 3JZ