Dr Andrea Sherriff
Senior Lecturer in Statistics (Dental School)
Associate (Institute of Health & Wellbeing)
Research interests
Biography
Andrea graduated from Strathclyde University with a BSc (Hons) in Mathematical Sciences. She received her PhD in Statistics and Modelling Sciences in 1996, after which she took up a post as a statistician with the Avon Longitudinal Study of Parents and Children (ASLPAC) in the department of Social Medicine, University of Bristol. After a 3 year Wellcome Trust Training Fellowship in Mathematical Biology, and a secondment to the Laboratory of Statistical Genetics at Rockefeller University, New York City, she took up a Research Fellow post at the Paediatric Epidemiology and Child Health (PEACH) Unit at Glasgow University. In 2008, Andrea was appointed a Lecturer in Statistics at the University of Glasgow Dental School, and a year later was promoted to Senior Lecturer. She is a Chartered Statistician and Chartered Scientist (Royal Statistical Society), and is a statistical reviewer for Archives of Disease in Childhood. She is also a member of the Cochrane Oral Health group. She provides support for research design and statistical analysis to the 2 research groups within the Dental School, and leads on the teaching of Evidence- Based Practice to dental undergraduate and postgraduate students.
Research interests
Dr Sherriff leads a research theme on oral health of older people within Community Oral Health. She is involved in a Glasgow based cohort study of oral health in nursery and school aged children and in the evaluation of the national Childsmile programme. She has experience in designing and conducting cohort studies and analyzing large datasets, and is involved in a number of Cochrane Systematic Reviews.
Current Postgraduate Students
PhD Students
Mrs Silda Sadique: A pilot cohort study to investigate biological and behavioural risk factors for dental caries in nursery school children, and their interaction with socioeconomic circumstances.
Miss Faith Hodgins: A mixed methods approach to evaluating the Childsmile Practice referral pathway and exploring the Dental Health Support Worker role.
Miss Mairi Young: Optimising the role of the Dental Health Support Worker in Childsmile Practice: A qualitative case study approach.
Masters in Research
Miss Nora O'Murchu: Optimising prevention in the care pathway for children undergoing dental general anaesthetics for 'extractions only: A systems level needs assessment.
Grants
Grants and Awards listed are those received whilst working with the University of Glasgow.
Poor oral health in adults with intellectual disabilities and its determinants: Secondary analysis of linked administrative and health records
Baily Thomas Charitable Fund
2017 - 2018

Improving Systems of Care for the Older PErson (I-SCOPE)
Dunhill Medical Trust
2017 - 2019

Evaluation of Scotland Child Oral Health Programme
Scottish Executive Health Department
2016 - 2019

The biology of social inequality: an investigation of the interaction between social and biological factors and dental disease in Scottish preschool children
Glasgow Children`s Hospital Charity
2014 - 2015

Evaluating the clinical outcomes of Scottish candidaemia patients: impact of antifungal treatment and biological properties of Candida spp
Gilead Sciences
2013 - 2014

Evaluation of West of Scotland Child Oral Health Pilot Programme
Scottish Executive Health Department
2010 - 2019

Developing an infancy feeding and eating scale
Scottish Executive Health Department
2007 - 2009

Publications
Number of items: 71.
2018
2017
2016
2015
2014
2013
2012
2011
2010
2009
2008
2007
2005
2004
2002
2001
1999
1998
1996
This list was generated on Thu Nov 15 00:20:05 2018 GMT.
Number of items: 71.
Articles
Conference or Workshop Item
Conference Proceedings
This list was generated on Thu Nov 15 00:20:05 2018 GMT.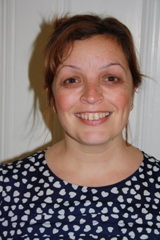 School of Medicine, Dentistry & Nursing, Level 9, L11, 378 Sauchiehall Street, Glasgow Dental Hospital & School