Glasgow School of Art to unveil 'Home Front Memorial' – with text by Louise Welsh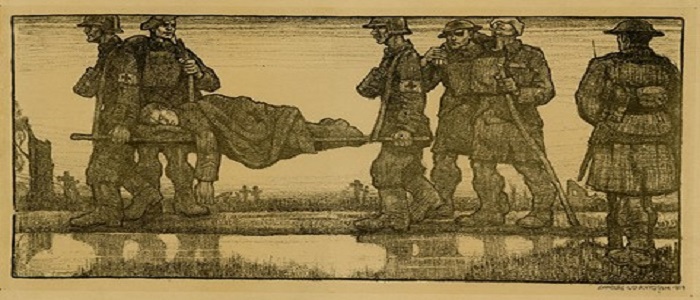 To mark the centenary of the First World War, Louise Welsh (University of Glasgow, Creative Writing) and Edwin Pickstone (GSA Lecturer) have worked with GSA's Archives & Collections and Exhibitions to create a memorial to GSA students, staff and governors who undertook work on the home front.
Consisting of three panels with text written by Louise and letterpress prints created by Edwin, the memorial has been informed by archival research. The frame was designed and made by Steven Higgins with lettering from Erin Bradley-Scott.
This memorial is a partnership piece to GSA's WWI Roll of Honour, created in 1925 by Dorothy Doddrell to commemorate students, staff and governors who had served in the armed forces.
The project has been generously funded by Mr James McBroom whose father, James Nicol McBroom, was a prize-winning student at the School and who undertook munitions work during the war.
The unveiling of 'Home Front Memorial' will take place on Monday 11 November 2019, 4:30pm - 6:30pm at the University of Glasgow's Memorial Chapel.
Free, all welcome
---
First published: 5 November 2019