From Glasgow to Saturn - Submissions Open!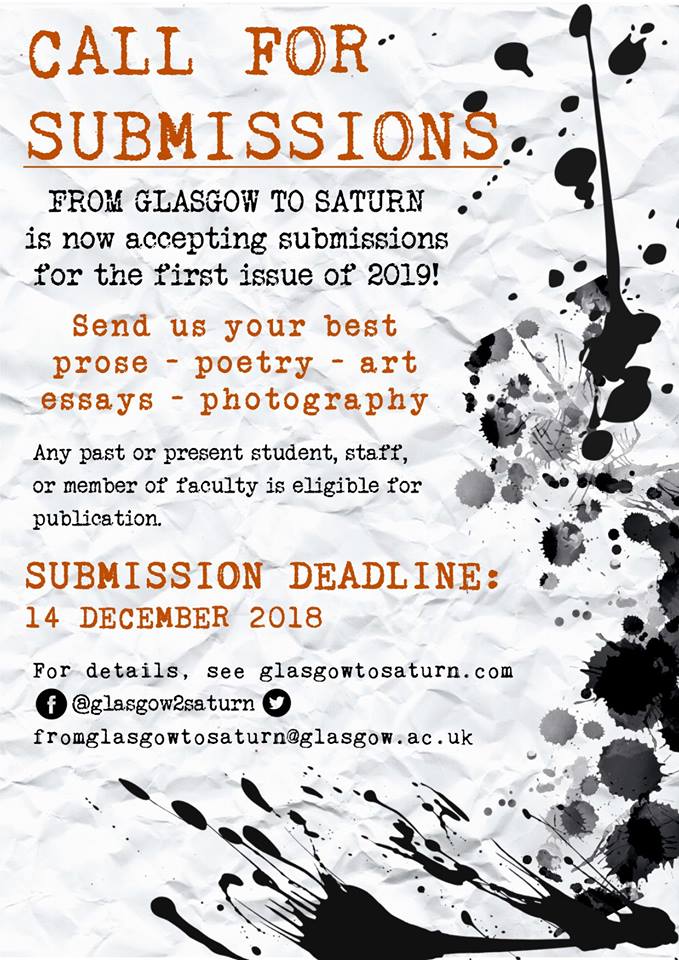 This established campus literary magazine accepts submissions from any former or current student of The University of Glasgow, members of faculty and anyone with a connection to the University.
The submissions deadline is December 14th, and accepted submissions will be published in our next issue in Spring 2019.
For more detailed submission guidelines, please see our website listed below and contact our editorial team via email or twitter with any questions.
Looking forward to hearing from you!
Suki Hollywood | Daniel Gee Husson | Erin MacDonald | Erin Morin | Siobhan Mulligan - co-editors
---
First published: 4 December 2018