Who Is John Galt, Really? - 27/11/18,17:30 - 20:00
Published: 15 October 2018
Scottish Literature International Lecture 2018 27 November, Scottish Parliament, Edinburgh
Scottish Literature International Lecture 2018
27 November, Scottish Parliament, Edinburgh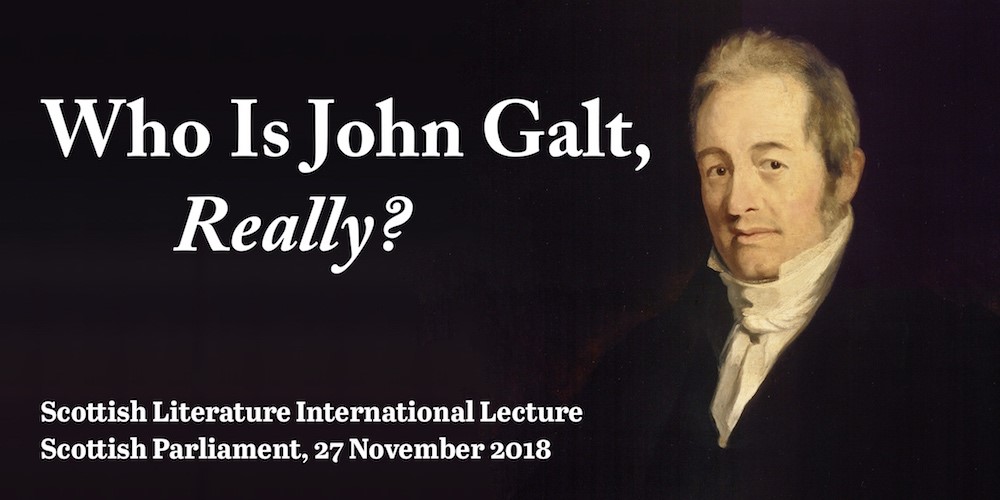 John Galt was among the most popular and prolific Scottish writers of the nineteenth century. While he remains best known for his humorous tales and serious sagas about Scottish life, his fiction encompasses a fascinating range of genres: political satire, gothic terror, historical novels, travel literature, transatlantic tales, and psychologically probing short stories.
In this lecture, Professor Angela Esterhammer of the University of Toronto explores some of Galt's many identities as exotic traveller and urban geographer, satirist and literary con man. Through a preview of the first forthcoming volumes in the new Edinburgh Edition of the Works of John Galt, it reveals the imaginative range of an exceptionally versatile and innovative writer.
The 2018 Scottish Literature International Lecture is sponsored by Michael Russell MSP. ASLS gratefully acknowledges the support of the Scottish Government and the John Galt Society towards this event.
Date and Time
Tue, November 27, 2018
5:30 PM – 8:00 PM GMT
Location
Scottish Parliament Building
Edinburgh
EH99 1SP
This event is free but advance booking is essential.
Please reserve your place at the lecture via the link below -
Register:
Eventbrite - Who Is John Galt, Really?
Or by email -
Email:
---
First published: 15 October 2018