Political Song Online Database
On 8 March a new URL (web address) for the Janey Buchan Political Song Collection is to be launched - www.gla.ac.uk/jbpsc - which links directly to a finding aid containing a fully searchable list of some 90% of the thousands of items making up the collection.
Belonging to the late Janey Buchan and recently deposited at Glasgow University, this major collection has been catalogued and now resides at 7 University Gardens (Room 210). Its materials relate to political song and songs of social justice and comprise of print, manuscript and audiovisual media dating from the 18th century to the present day.
The collection is available to the public. For further information, please contact curator John Powles: johnpowles@hotmail.co.uk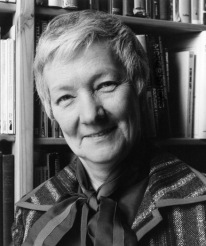 Janey Buchan (30th April 1926 – 14th January 2012) demonstrated a lifelong commitment to social justice and egalitarian ideals. From the 1950s onwards she amassed an eclectic collection of political song and songs of social justice materials.
---
First published: 8 March 2013