Since 1957, when Glasgow became the first university in Scotland to have an electronic computer, we have built a reputation for the excellence of our Computing Science research and our graduates. Today, our School is one of the foremost in the UK, setting itself the highest standards in research, and research-led learning and teaching.
In the UK's 2021 independent research exercise, 100% of our impact was judged as world-leading. Overall, 98% of our research was deemed to be either internationally-excellent or world-leading; since the previous research exercise in 2014, the amount of world-leading research has increased from 36% to 63%.
Our School is ranked 5th and 6th in the UK for Computer Science in the Times Sunday Times Good University Guide 2022 and The Complete University Guide 2022 respectively. Glasgow Computing is renowned for research and teaching at the intersection of theoretical and applied Computing, and our undergraduate degree programmes are underpinned by a deep theoretical understanding. 93% of our undergraduates are in positive employment (91% in professional destinations) and have a 20% higher salary than the average (Destinations of Leavers from Higher Education 2016-17, DiscoverUni).
We provide an invigorating and friendly working environment - we are large enough to sustain a rich diversity of interests, but small enough for everyone to know everyone else. Our ethos is that we are a team working together to deliver world-leading research, which drives high-quality learning and teaching. Following the UK's departure from the EU in 2020, our international outlook will continue and we welcome staff and students from all nationalities and backgrounds.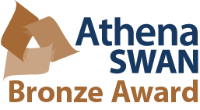 Our School has held a departmental Bronze Award from Athena SWAN since 2015 recognising our commitment to provide the resources necessary to eliminate gender bias and create an inclusive culture that values female staff and students, and those from ethnically diverse communities.