Central Scotland Technical Conference 2023
Published: 10 May 2023
Central Scotland Technical Conference will be held on the 6th June 23!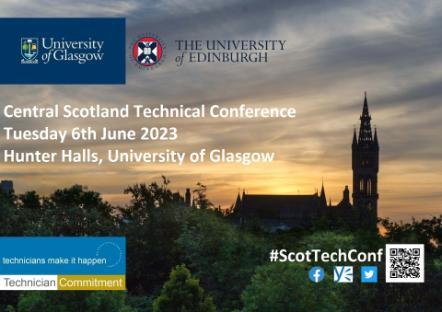 The University of Glasgow in Collaboration with the University of Edinburgh will be holding a joint Technical Conference on Tuesday 6th June 2023 at the Hunter Halls. This is a free event open to all technical staff across the University of Glasgow and Edinburgh. I addition, representatives from other Universities in central Scotland will be in attendance.
The programme will consist of excellent keynote speakers, interactive workshops and updates on the progress and plans to support technical staff within the University.
You can sign up for the conference here
---
First published: 10 May 2023
Related Links