Kalliopi Ioannidou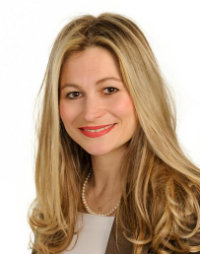 I'm Kalliopi Ioannidou, and I am very honoured to have graduated from the University of Glasgow with a PhD from the College of Medical, Veterinary and Life Sciences.
Coming from Greece, I followed my strong desire to study abroad in one of the oldest and most beautiful Universities in the World. I have been truly blessed to have had great and visionary mentors, like Professor Susan Barnett and Dr Julia Edgar who shaped my personality. They both remain a great inspiration for me. I treasure everything I was taught by them and the excellent colleagues I met.
As a student of the UofG, I enjoyed a very active student life and represented the University in fencing competitions, twice winning a gold medal!
I pursued further studies at the LSE and Geneva School of Diplomacy at an executive level. The University of Glasgow helped me to broaden my perspective, and to develop a unique set of skills that I have been carrying all the way along like a suitcase.
Recently, I have been offered the position of Pathobiochemist, in charge of research in the pioneering field of Immunotherapy at the Centre of Experimental Therapeutics, at the University Hospital of Lausanne in Switzerland.
Studying at the University of Glasgow was an invaluable experience, which enabled me to contribute to the scientific community through high-commitment, empowerment and human values.