Professor Steven Sinkins
Professor in Microbiology and Tropical Medicine (Centre for Virus Research)
telephone: 0141 3302876
email: Steven.Sinkins@glasgow.ac.uk
https://orcid.org/0000-0002-2678-1832
Research interests

Mosquitoes transmit some of the world's most serious infections; epidemic viral diseases such as dengue impose huge health burdens across the tropics. Effective vaccines are not available for most mosquito-borne pathogens, and control of the mosquito vectors has long been a focus of disease prevention. 

Wolbachia are inherited intracellular bacteria that can manipulate host insect reproduction, especially by inducing patterns of sterility known as cytoplasmic incompatibility, allowing population invasion. It occurs naturally in many mosquito species, and certain introduced strains have been found to strongly inhibit the transmission of mosquito-borne viruses such as dengue and Zika.
We are interested in how this inhibition occurs, how it can be used in disease control, and how Wolbachia manipulate their hosts.

Grants
Grants and Awards listed are those received whilst working with the University of Glasgow.
Genetic and symbiotic strategies for vector-borne disease control
Biotechnology and Biological Sciences Research Council
2017 - 2020

Endosymbiotic Bacteria and Vector Competence: The Effects of Harboring Spiroplasma on the Biology of Anopheles Mosquitos
Wellcome Trust
2017 - 2019

SFC-GCRF: Microbe-based Malaria transmission blocking in Anopheles mosquitoes
Scottish Funding Council
2016 - 2017

Wolbachia-based control of virus transmission by the mosquito Aedes albopictus
Wellcome Trust
2016 - 2021

Wolbachia-mediated arbovirus inhibition in mosquitoes
Wellcome Trust
2016 - 2021

ZIKA: Vector competence and interactions with Wolbachia
Medical Research Council
2016 - 2017

Additional information
Editorial Board
- present: Insect Molecular Biology
Grant Advisory Board
2018 - 2021: Wellcome Trust - International Interview Committee
2014 - 2020: Royal Society - Newton Advanced Fellowships Panel
Research Fellowship
2017 - 2020: Global Challenges Research Fund - Director, GCRF Vector Research Network 'ANTI-VeC'
2006 - 2021: Wellcome Trust Senior Research Fellowship
Publications
Number of items: 31.
2018
2017
2016
2015
2014
2013
2012
2011
2010
2009
2008
2007
2006
2005
2004
This list was generated on Thu Dec 13 13:12:19 2018 GMT.
Number of items: 31.
Articles
This list was generated on Thu Dec 13 13:12:19 2018 GMT.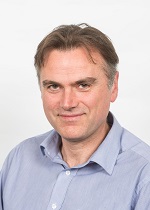 MRC-University of Glasgow Centre for Virus Research, Henry Wellcome Building, 464 Bearsden Road, Glasgow, G61 1QH