Dr Richard Orton
Research Associate

(Centre for Virus Research)
telephone: 01413304019
email: Richard.Orton@glasgow.ac.uk
Centre for Virus Research, Sir Michael Stoker Building, 464 Bearsden Road, Glasgow, G61 1qh
https://orcid.org/0000-0002-3389-4325
Research interests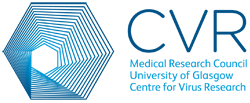 I am a bioinformatician working in CVR Bioinformatics at the MRC-University of Glasgow Centre for Virus (CVR). My current research focuses on:
I spend 50% of my time working for the International Committee on the Taxonomy of Viruses (ICTV) on a Wellcome Trust bioresource grant (WT108418AIA) entitled "A database for the universal classification of viruses: development of an open access model for the dissemination of classification information and virus descriptions" with Andrew Davison, Peter Simmonds and Stuart Siddell. As part of this, I am the Technical Editor of the ICTV Report, and am also a member of the ICTV Herpesviridae Study Group.
Google Scholar - Publication Profile
Publications
Number of items: 45.
2020
2019
2018
2017
2016
2015
2014
2013
2012
2010
2009
2008
2006
2005
2004
This list was generated on Tue Dec 1 23:15:32 2020 GMT.
Number of items: 45.
Articles
Conference Proceedings
This list was generated on Tue Dec 1 23:15:32 2020 GMT.
Grants
Grants and Awards listed are those received whilst working with the University of Glasgow.
Comparing the fitness and patient landscapes of HIV-1 (ISSF Catalyst)
Wellcome Trust
2014 - 2015

Teaching
I have taught on the following viral bioinformatics courses:
Research datasets
Number of items: 1.
2018
Becker, D. J., Bergner, L., Bentz, A. B., Orton, R. , Altizer, S. and Streicker, D. (2018) Genetic diversity, infection prevalence, and possible transmission routes of Bartonella spp. in vampire bats. [Data Collection]
This list was generated on Wed Dec 2 17:04:23 2020 GMT.