Professor Emma Thomson
Professor in Infectious Diseases (Centre for Virus Research)
Associate (School of Medicine, Dentistry & Nursing)
telephone: 01413302928
email: Emma.Thomson@glasgow.ac.uk
https://orcid.org/0000-0003-1482-0889
Research interests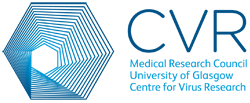 ‌Acute HCV UK: Acute hepatitis C virus (HCV) infection is an emerging infection in men who have sex with men (MSM) in Europe, the USA and Australia. While many studies have investigated the pathogenesis of infection during the chronic phase, very few have concentrated on virus evolution and the immune response during early (acute) infection. This is because the majority of patients remain asymptomatic until they have developed chronic infection and often present to medical attention only when they have serious liver disease (cirrhosis and hepatocellular carcinoma). Studies of the immune response during early infection are a critical component of the search for an effective vaccine – while major steps forward have been taken in the development of curative treatments for HCV, cost may limit their availability, especially in low and middle income countries.
My laboratory focusses on investigation of the mechanisms behind spontaneous clearance (up to 50% of infected individuals clear the virus without treatment) in order to advance the search for an effective HCV vaccine. We follow a cohort of 200 patients in Glasgow and London who have been identified with early infection and who have been recruited and followed-up regularly following diagnosis. We aim to identify novel B and T cell epitopes recognised during acute HCV infection using next-generation sequencing of the entire genome and functional assays including flow cytometry, ELISpots, neutralisation assays and replicon systems. This project is funded by the Wellcome Trust.
New and emerging viral infections in Africa: Emerging viral infections are an ever-present threat to human and animal health and have often emerged from sub-Saharan Africa. The risk of transmission of viruses to previously unexposed populations has increased as a result of increased global travel, global warming and changes in our ecosystem and human behaviour. In the last 100 years, the emergence of HIV has resulted in at least 35 million deaths while more recently, Zika virus and Ebola virus caused health crises requiring major local and international interventions. Other viral infections (including unidentified infections) remain an unquantified threat to human and animal health. In order to address these risks effectively, major efforts need to be made to improve the infrastructure for identifying risks, developing treatments and vaccines and implementing these interventions in real time.
A vital tool used to detect potential threats in human, animal and environmental samples is next generation sequencing (NGS). We are currently using NGS to detect new and emerging viruses in East and West Africa (Uganda and The Gambia) in febrile undiagnosed patients. We are also engaged in improving local diagnostic capacity in the MRC centres in these countries so that undiagnosed new or emerging infections may be detected at source in the future, allowing more rapid control interventions. The CVR provided diagnostic support for the UK response to the Ebola virus outbreak in Sierra Leone (Dr Davis from my laboratory) and we were also involved in local real-time sequencing of EBOV from an infected patient with disease recurrence in Glasgow. These emerging viral infection projects are funded by the MRC and by the Scottish Research Council.
Clinical role: I work as an infectious diseases and general (internal) medicine consultant with specialist interests in early hepatitis C infection, HCV drug resistance and hepatitis C and HIV co-infection at the Queen Elizabeth University Hospital in Glasgow and have experience looking after patients with a wide range of infectious diseases. I am a member of the British HIV Association Hepatitis Sub-committee and work as an external consultant for the World Health Organisation. I have served on the Guidelines Development Group (GDG) for the WHO Guidelines for the Care, Screening and Treatment of Hepatitis C since 2015 and wrote the first draft of the guidelines in 2014.
Grants
Grants and Awards listed are those received whilst working with the University of Glasgow.
Using new molecular sequencing techniques to establish aetiology in cases of adult onset meningitis
Wellcome Trust
2018 - 2020

SFC-GCRF: A framework for the diagnosis and control of viral diseases in West Africa; from surveillance to health economics
Scottish Funding Council
2016 - 2017

Quinquennial Core Funds
Medical Research Council
2016 - 2021

Is the Ugandan Population Vulnerable to a Zika Virus Epidemic?
Medical Research Council
2016 - 2017

T-cell mediated evolution of hepatitis C virus during acute infection
Wellcome Trust
2014 - 2018

Stratified medicine to Optimise the Treatment with Hepatitis C Virus Infection (STOP-HCV) *** Original Agreement Budgets and Costs***
Medical Research Council
2013 - 2018

Relapse after treatment for acute HCV infection in HIV-positive men; viral recrudescence or reinfection?
British HIV Association
2011 - 2013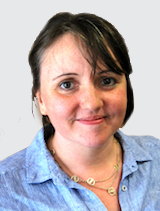 MRC Centre for Virus Research, Sir Michael Stoker building, 464 Bearsden Road, Glasgow, G61 1qh,