Professor Arvind Patel
Professor of Viral Vaccinology (Centre for Virus Research)
telephone: 01413304026 or 01413304637
email: Arvind.Patel@glasgow.ac.uk
https://orcid.org/0000-0003-4600-2047
Research interests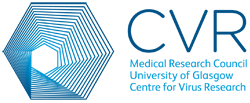 Over 170 million people worldwide are persistently infected with hepatitis C virus (HCV). In many cases, the consequences of chronic HCV infection are life-threatening, the most serious outcomes being liver cirrhosis and hepatocellular carcinoma. The efficacy of current treatment regimens has improved with the addition of new directly acting antivirals. However, there are a number of drawbacks including limitation of the therapy to patients with genotype 1 HCV infection, increased rate of adverse effects, low tolerance and high cost. Moreover, there is currently no vaccine available.
A major hurdle for the design of effective treatments and vaccines is the significant genetic variation of the virus worldwide. This is a result of the inherent high mutation rate of the virus enabling it to rapidly evolve and evade the host immune responses. In order to develop new targets for effective therapy and preventative vaccines it is necessary to gain greater understanding of the processes involved in virus infection and the effect on cellular metabolism.
The research in my group is focused on:
Molecular aspects of virus infection and replication with a specific emphasis on studying mechanisms of virus entry and morphogenesis
Virus-host interactions and viral pathogenesis
Factors involved in progression to liver disease. Here our work is particularly focused on investigating host immunity in cohorts of HCV-infected patients with respect to the B-cell and antibody responses and their links with extrahepatic disorders
Vaccine development – we are using structural and antibody-based approaches to develop novel candidate vaccines
High-throughput screens of large compound libraries to identify novel inhibitors of virus infection that would also facilitate basic research on viral life cycle at the mechanistic level.
In addition, my group is closely linked to the HCV Research Action Plan - the Glasgow HCV Network (a consortium of local clinicians and scientists whose mission is to improve the outcome for those infected with HCV), and HCV Research UK (a consortium of leading UK scientists and clinicians whose aim is to establish a nation-wide clinical database and a bio-bank of patient samples to promote research on HCV).
Publications
Number of items: 125.
2019
2018
2017
2016
2015
2014
2013
2012
2011
2010
2009
2008
2007
2006
2005
2004
2003
2002
2001
2000
1999
1997
1996
1995
1992
1990
1989
1988
1987
This list was generated on Mon Feb 24 08:58:16 2020 GMT.
Number of items: 125.
Articles
Book Sections
This list was generated on Mon Feb 24 08:58:16 2020 GMT.
Grants
Grants and Awards listed are those received whilst working with the University of Glasgow.
Vaccines and molecular tools for the control of the emerging bunyavirus, severe fever with thrombocytopenia syndrome virus (SFTSV)
Biotechnology and Biological Sciences Research Council
2018 - 2021

Design, development and GMP manufacture of a Zika vaccine
Department of Health
2016 - 2020

Quinquennial Core Funds
Medical Research Council
2016 - 2021

Characterisation of Zika virus neutralisation and virion structure by cryogenic electron microscopy and 3D reconstruction.
Medical Research Council
2016 - 2017

Basis of the host range and tissue tropism for hepatitis C virus
Medical Research Council
2013 - 2016

Establishment of a Resource for Long-Term Study of Hepatitis C Virus Infection in the UK
Medical Research Foundation
2013 - 2016

Development of Novel in Vitro Models for Hepatitus B virus and Hepatitus C virus Infection and Replication
Medical Research Council
2012 - 2013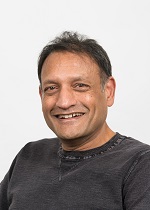 Centre for Virus Research, Sir Michael Stoker Building, 464 Bearsden Road, Glasgow, G61 1qh,