Professor Jesse Dawson
Professor (Institute of Cardiovascular & Medical Sciences)
Associate (School of Medicine, Dentistry & Nursing)
telephone: 01414515868
email: Jesse.Dawson@glasgow.ac.uk
https://orcid.org/0000-0001-7532-2475
Biography
I am a Professor of Stroke Medicine and Consultant Physician in the Queen Elizabeth University Hospital. My research portfolio includes prevention and rehabilitation clinical trials in stroke survivors. My main interest is in improving the long-term outcome after stroke. I hold a BHF/Stroke Association programme grant, HTA NIHR funding and NIH funding and run a large outcomes adjudication system for multi-national stroke trials. I am now NHS Research Scotland lead for stroke research and sit on the editorial board of Stroke.
Research interests
Leader: Stroke Research
I am currently researching the role of xanthine oxidase inhibition as a novel preventative treatment after stroke. This is the focus of a UK wide clinical trial, funded by a programme grant from the BHF/Stroke Association.

I am also studying novel treatments for upper limb weakness after stroke, including vagus nerve stimulation and robotic therapy. These studies included a large NIHR funded study, funding from Chest Heart Stroke Scotland and a collaboration with industry.

I am currently Medical Outcomes Manager for the endpoint committee of the large NIH funded CLEAR III trial, the NIH funded MISTIE III study, the European Union FP-7 funded EuroHYP study and the international SITSOPEN collaboration. This involves review of all trial endpoints and co-ordination of the endpoint adjudication process for these large phase III studies.
Publications
Number of items: 103.
2019
2018
2017
2016
2015
2014
2013
2012
2011
2010
2009
2008
2007
2004
This list was generated on Wed Feb 19 21:12:39 2020 GMT.
Number of items: 103.
Articles
Conference Proceedings
This list was generated on Wed Feb 19 21:12:39 2020 GMT.
Grants
Grants and Awards listed are those received whilst working with the University of Glasgow.
Improving detection and management of atrial fibrillation after ischaemic stroke in Glasgow (IMPROVE-AF)
Pfizer
2019 - 2021

Saeboglove therapy for severe Upper limb disability and Severe Hand Impairment after stroke
Chief Scientist Office
2019 - 2023

Saeboglove therapy for severe Upper limb disability and Severe Hand Impairment after stroke: a pragmatic, multicentre, parallel-group, randomised controlled trial with blinded outcome assessment
Chest Heart and Stroke Scotland
2019 - 2022

I-CAIRD: Industrial Centre for AI Research in Digital Diagnostics
Innovate UK
2018 - 2021

Extracellular vesicle mediated microRNA delivery as a therapeutic for ischaemic stroke
Chief Scientist Office
2018 - 2021

Stroke/Imaging Block Award
The R S Macdonald Charitable Trust
2018 - 2019

Early versus Late initiation of direct oral Anticoagulants in post-ischaemic stroke patients with atrial fibrillatioN
Stroke Association
2018 - 2020

TRIMETHS - A NOVEL URINARY BIOMARKER FOR MINOR STROKE AND TRANSIENT ISCHAEMIC ATTACK
Chief Scientist Office
2018 - 2020

Quantitative MRI analysis for improved clinical outcomes in stroke
Stroke Association
2017 - 2020

The SaeboGlove; Implementation of a Novel Rehabilitation and Functional Aid for Upper Limb Weakness After Acute Stroke
Chest Heart and Stroke Scotland
2016 - 2017

KRUK Fellowship: Understanding and reducing the risk of cerebrovascular disease in patients with end stage renal disease; from the patient to the population
Kidney Research UK
2015 - 2017

PRECIOUS
European Commission
2015 - 2020

Assessing Cognitive FUnction and MEasuring Cerebral CirculatioN on HaemoDialysis(ACUMEN-HD)
Darlinda`s Charity for Renal Research
2015 - 2018

RATULS: Robot assisted training for the upper limb after stroke.
National Institute for Health Research
2014 - 2019

Xanthine oxidase inhibition for improvement of Long-term Outcomes following ischaemic stroke and transient ischaemic attack (XILO-FIST)
Stroke Association
2014 - 2019

A new urinary biomarker for stroke
Medical Research Council
2014 - 2015

MISTIE III
National Institutes of Health
2013 - 2018

Robotic Therapy Early After Stroke Events (RTEASE).
Chest Heart and Stroke Scotland
2012 - 2015

Proteomics and Metabolomics to Help Understand and Improve Recovery in Stroke Survivors.
The R S Macdonald Charitable Trust
2012 - 2013

EuroHyp
European Commission
2012 - 2017

The iomarkers in Stroke Programme; Detecting, Understanding, and Predicting Outcome After Stroke (ISSF Catalyst Fund)
Wellcome Trust
2011 - 2014

Allopurinol and Cerebral Ischaemia; Developing a Model for a Future Clinical Trial
NHS Greater Glasgow and Clyde
2011 - 2013

Evaluation of electrocardiographic monitoring strategy to identify atrial fibrillation in patients with recent acute stroke
Chief Scientist Office
2010 - 2011

Clot Lysis: Evaluating Accelerated Resolution of IVH Phase III
National Institute of Health
2009 - 2013

Clot Lysis: Evaluating Accelrated Resolution of IVH Phase !!!
National Institutes of Health
2009 - 2015

The effect of allopurinol on carotid intima-media thickness and markers of endothelial function in patients with recent stroke - a pilot study
Stroke Association
2009 - 2012

The Impact of Intraventricular Haemorrhage on Functional Outcomes and Economic Cost of Stroke.
Stroke Association
2009 - 2010

Central adjudication of modified Rankin scale disability assessments in acute stroke trials
Scottish Executive Health Department
2009 - 2011

Aspirin resistance and microemboli - towards targeted antiplatelet treatment
Chest Heart and Stroke Scotland
2006 - 2008

Teaching
I supervise several PhD and MD students, including students with competitive government and charitable funded fellowships. I co-direct a large MSc programme in Clinical Pharmacology and am Director of the Vertical Theme for Clinical Pharmacology and Therapeutics for the MBChB programme. I am a regular MRCP PACES examiner and external higher degree examiner for several UK univeristies.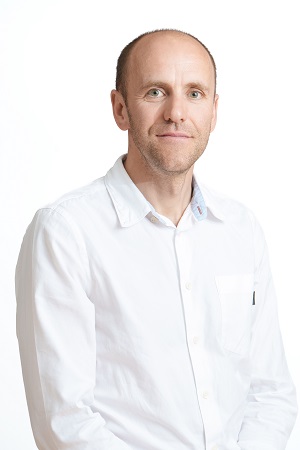 Room M0.05, Office Block, Queen Elizabeth University Hospital, G51 4tf,