Professor Jesse Dawson
Professor (Institute of Cardiovascular & Medical Sciences)
Associate (School of Medicine, Dentistry & Nursing)
telephone: 01414515868
email: Jesse.Dawson@glasgow.ac.uk
https://orcid.org/0000-0001-7532-2475
Biography
I am a Professor of Stroke Medicine and Consultant Physician in the Queen Elizabeth University Hospital. My research portfolio includes prevention and rehabilitation clinical trials in stroke survivors. My main interest is in improving the long-term outcome after stroke. I hold a BHF/Stroke Association programme grant, HTA NIHR funding and NIH funding and run a large outcomes adjudication system for multi-national stroke trials. I am now NHS Research Scotland lead for stroke research and sit on the editorial board of Stroke.
Research interests
Leader: Stroke Research
I am currently researching the role of xanthine oxidase inhibition as a novel preventative treatment after stroke. This is the focus of a UK wide clinical trial, funded by a programme grant from the BHF/Stroke Association.

I am also studying novel treatments for upper limb weakness after stroke, including vagus nerve stimulation and robotic therapy. These studies included a large NIHR funded study, funding from Chest Heart Stroke Scotland and a collaboration with industry.

I am currently Medical Outcomes Manager for the endpoint committee of the large NIH funded CLEAR III trial, the NIH funded MISTIE III study, the European Union FP-7 funded EuroHYP study and the international SITSOPEN collaboration. This involves review of all trial endpoints and co-ordination of the endpoint adjudication process for these large phase III studies.
Grants
Grants and Awards listed are those received whilst working with the University of Glasgow.
Teaching
I supervise several PhD and MD students, including students with competitive government and charitable funded fellowships. I co-direct a large MSc programme in Clinical Pharmacology and am Director of the Vertical Theme for Clinical Pharmacology and Therapeutics for the MBChB programme. I am a regular MRCP PACES examiner and external higher degree examiner for several UK univeristies.
Publications
Number of items: 100.
2019
2018
2017
2016
2015
2014
2013
2012
2011
2010
2009
2008
2007
2004
This list was generated on Mon Jul 15 23:45:14 2019 BST.
Number of items: 100.
Articles
Conference Proceedings
This list was generated on Mon Jul 15 23:45:14 2019 BST.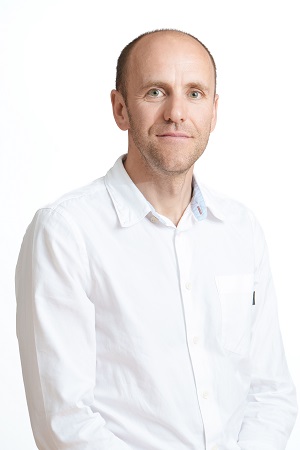 Room M0.05, Office Block, Queen Elizabeth University Hospital, G51 4tf,