Dr Daniel Mackay
Reader (Public Health)
Associate (School of Medicine, Dentistry & Nursing)
telephone: 01413302567
email: Daniel.Mackay@glasgow.ac.uk
https://orcid.org/0000-0001-5381-7098
Personal assistant: Mrs Lorraine Waddell
telephone: 01413308547
email: Lorraine.Waddell@glasgow.ac.uk
Biography
Dr Daniel Mackay graduated with an honours degree in economics from the University of Aberdeen and a Masters degree in economics from the University of Glasgow. After working as a research assistant he returned to Aberdeen University to complete his PhD in labour market economics before joining the ESRC funded Centre for Housing Research and Urban Studies, now the department of Urban Studies, at Glasgow University. In 2001 he was appointed as a research fellow in General Practice and Primary Care working on a number of primary care related projects including inequalities in health and the new GP contract. He was appointed Reader in Public Health in 2014 and has published widely in the economics, primary care and public health field. Research interests are varied and include public health economics, the application of econometric techniques within health care research, especially time series methods, the evaluation of complex interventions and epidemiology. He is currently involved in the evaluation of the Scottish quantity discount ban for alcohol sales in Scotland as well as a CSO funded project on the effectiveness of mass media campaigns on smoking related outcomes and prevalence.
Grants
Grants and Awards listed are those received whilst working with the University of Glasgow.
Does Carbohydrate Deficient Transferrin and Self-Reported Alcohol Use in early pregnancy predict developmental problems in childhood? The Obstetric Alcohol Research Pilot Phase II Study
Glasgow Children`s Hospital Charity
2019 - 2019

Obstetric Research Study phase II part 1
NHS Greater Glasgow and Clyde Endowment Funds
2019 - 2019

Trends in Scottish Veterans' Health
Forces in Mind Trust
2018 - 2021

Linking education and health data together to study relationships between various health factors and children's educational and health outcomes
Medical Research Council
2018 - 2021

Obstetric Research, Alcohol in Pregnancy
NHS Greater Glasgow and Clyde Endowment Funds
2017 - 2018

Evaluation of legislation to reduce the drink drive limit in Scotland: a natural experiment
National Institute for Health Research
2017 - 2018

Antihypertensives as repurposed treatments for mood disorders: a Scottish national linkage and UK Biobank investigation
Chief Scientist Office
2016 - 2019

The Provision of Specialist Statistical Advise and Support Services
NHS National Services Scotland/Information Services Division
2016 - 2018

A Health Informatics Approach To Improving Long-Term Physical Health Outcomes In Major Mental Illness
Chief Scientist Office
2015 - 2016

Effect of timing birth and subsequent educational achievement and special needs: a retrospective cohort study
Chief Scientist Office
2015 - 2016

The Epidemiology of Head Injury in Scottish Prisons
Scottish Government
2015 - 2017

Reduction in antenatal and early life exposure to secondhand smoke among Chinese children
Medical Research Council
2014 - 2015

Exploring the Impact of pensions on working lifetimes and subsequent longevity
Medical Research Council
2014 - 2016

Evaluation of Impact of Anti Tobacco Mass Media Campaigns on Quitting, Smoking Prevalence and Smoking-related Health Outcomes in Scotland
Chief Scientist Office
2013 - 2016

Impact of Scotland's smoke free legislation on stillbirths and sudden infant deaths
Chief Scientist Office
2012 - 2013

Impact of health interventions on educational outcomes: an exemplar study of the management of breech infants
Scottish Collaboration for Public Health Research & Policy
2012 - 2013

Impact of Scotlands smoke free legislation on pregnancy complications
Chief Scientist Office
2011 - 2012

Publications
Number of items: 159.
2019
2018
2017
2016
2015
2014
2013
2012
2011
2010
2006
2005
2001
2000
1998
1997
This list was generated on Mon Jul 15 14:34:57 2019 BST.
Number of items: 159.
Articles
Books
Research Reports or Papers
Conference or Workshop Item
This list was generated on Mon Jul 15 14:34:57 2019 BST.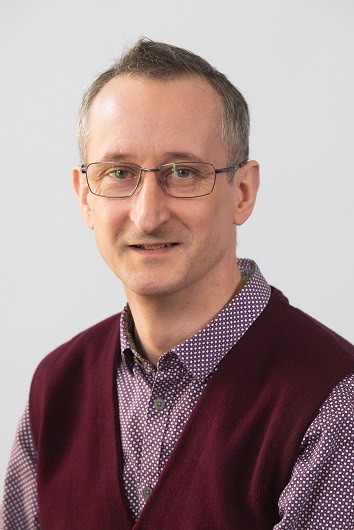 Room 206 House 3, Public Health, 1 Lilybank Gardens, Glasgow G12 8RZ,