Dr Carrie Purcell
Research Fellow (MRC/CSO Social & Public Health Sciences Unit)
telephone: 01413537628
email: Carrie.Purcell@glasgow.ac.uk
https://orcid.org/0000-0002-2651-9201
Biography
Carrie Purcell is a Research Fellow in the Social Relationships and Health Improvement Programme, at the MRC/CSO Social and Public Health Sciences Unit. Carrie currently leads the process evaluation component of an NIHR-funded feasibility trial of peer-led intervention with secondary school pupils to improve sexual health (STASH).
As part of a programme of abortion research on which she leads, Carrie is also PI on the Wellcome-funded SASS study (Sexuality and Abortion Stigma: Secondary analysis). In partnership with colleagues at the Open University, Ulster and Bournemouth Universities, SASS is exploring the potential for qualitative secondary analysis of a range of recent abortion-related datasets to inform understanding of abortion stigma.
Carrie is current co-chair of the Interdisciplinary Research on Sexual Health Newtork (IReSH), and a collaborator on the My Body, My Life project. She previously worked as an Investigator Scientist at the SPHSU (in the then Sexual Health team) and as a Research Fellow in the Centre for Population Health Sciences, University of Edinburgh. Carrie's holds an MA(SocSci) in Sociology from the University of Glasgow, and an MSc and PhD in Sociology from the University of Edinburgh.
Research interests
Carrie's research takes a primarily sociological but interdisciplinary approach to sexual and reproductive health inequalities. Her research interests broadly span:
sexual and reproductive health
abortion
menstrual health
gender based violence
embodiment
experiences of health professionals
hormonal contraception
access to healthcare
medical sociology
applied sociological theory
phenomenology
qualitative methods
process evaluation
Here are links to Carrie's Google Scholar, ResearchGate and ORCID pages where full details of Carrie's recent research can be found.
Grants
Grants and Awards listed are those received whilst working with the University of Glasgow.
Exploring intersections of norms of female sexuality and abortion stigma: a preparatory qualitative secondary analysis study
Wellcome Trust
2018 - 2018

ESRC-IAA: The Abortion Act at 50: Still disputed ground?
Economic and Social Research Council
2014 - 2018

Supervision
I am currently interested in supervising postgraduate studenst in the areas of:

abortion
stigma
menstrual health
contraception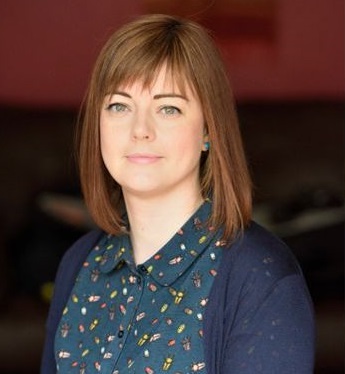 MRC/CSO Social and Public Health Sciences Unit, University of Glasgow, Top Floor, 200 Renfield Street, Glasgow, G2 3AX