MVLS at IKEA
On Saturday 24th November the College of Medical, Veterinary and Life Sciences took over IKEA for the exciting 'At Home With Life Sciences' outreach event. The Institute had a mix of staff and students participating as part of their 'At Home by Our Cells' activity, which saw us doing a range of activities, with the public, showcasing the breadth of work carried out in the Institute.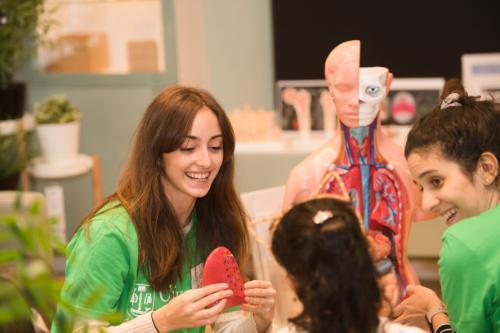 The day was a busy, fun filled occasion, engaging with both children and adults. Keeping in line with the build your own furniture theme of IKEA we showcased the various molecules which make up the components of a cell and a human body. We had jigsaws of a cell and a mitochondrion and explained about the different components while the participants built the jigsaws. We also had a 3-dimensional anatomical body torso, comprising organs and parts of the internal cavity of the chest and abdomen, which the public had to assemble. During this activity we explained about cells and systems and had the opportunity to ask and answer questions.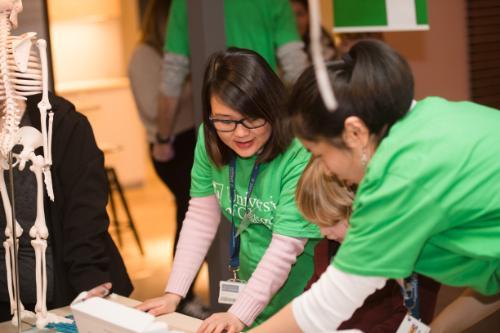 In addition, we had Tony Dornan from the Dow/Davies group doing a hands on activity employing a (hand held) fluorescent light source and special glasses (filters) allowing the participants to visualise green or red fluorescent proteins being expressed in the model organism, Drosophila melanogaster (the common fruit fly) while explaining about his research.
Researchers from the Centre for the Cellular Microenvironment participated with activities to help explain bone repair with participants 'nanokicking' a cell to make into either a bone or fat cell by shaking an iPad to the right frequency.
Overall it was a very nice event in a completely different environment with some very engaging and interested adults and children of all ages.