Dr Simon Babayan
Lecturer (Institute of Biodiversity Animal Health & Comparative Medicine)
Associate (School of Life Sciences)
telephone: 0141 330 6632
email: Simon.Babayan@glasgow.ac.uk
https://orcid.org/0000-0002-4949-1117
Research interests
Research Interests - Further Information
Google Scholar - Publications Profile
I am interested in the mechanisms that underlie protective immunity and disease: the phenotypes immune cells adopt to mitigate disease, and how to detect and quantify protective immune profiles in laboratory models, domesticated animals, and in natural populations.
To make progress in my overarching goal of improving medical interventions against infectious disease, I am following three intertwined lines of research:
How do immune-mediated host-parasite interactions affect parasite fitness? (protective immunity vs. parasite immune evasion)
How does the immune system integrate the myriad sources of natural variation to maintain health? (wild immunology)
How to design safe and more effective vaccines? (nature-proof vaccines)
More specifically, I study how parasitic helminths are affected by host immune responses as a function of parasite immune evasion and immune protective efficacy; how protective immunity is affected by variation in host sex, nutrition, age, and coinfection; and for the past few years I have been developing anti-filarial vaccines that target parasite immune modulators and thus limit the ability of these worms to evade host immune responses.
To address these questions, I combine lab-based and field-based studies. The former allow the analysis of molecular and cellular responses to tightly controlled infections, diets and age structures, whereas the latter give insight into how such responses affect population-level dynamics such as morbidity/mortality rates and disease transmission.
This work therefore bridges a number of disciplines - mainly parasitology, immunology, ecology, and computational biology - and requires (attempting at least some) integration of immunity at the molecular, cellular, organismal, and population levels.
Grants
Grants and Awards listed are those received whilst working with the University of Glasgow.
Unravelling the impact of artificial light at night on circadian disruption, immunity, and infection risk
Natural Environment Research Council (NERC)
2018 - 2022

Assessing the impact of resource provisioning on parasite transmission in a natural multi-parasite community
Natural Environment Research Council (NERC)
2018 - 2021

United States-UK partnering award:Co-infection and resistance (CORE)
Biotechnology and Biological Sciences Research Council
2016 - 2020

ISSF Catalyst: Transcriptomic predictors of acquired immunity to Bovine TB in vaccinated Eurasian Badgers
Wellcome Trust
2015 - 2016

Dissecting variation in host responsiveness to a recombinant vaccine designed to control teladorsagiosis in sheep
Biotechnology and Biological Sciences Research Council
2015 - 2018

Wild Immunomics: characterising protective immunity to helminth infection by integrating transcriptomes and metabolomes of wild rodents (ISSF Catalyst)
Wellcome Trust
2013 - 2014

Publications
Number of items: 37.
2019
2018
2017
2015
2014
2013
2012
2011
2010
2009
2008
2007
2006
2005
2003
2002
2001
This list was generated on Mon Mar 25 08:26:59 2019 GMT.
Number of items: 37.
Articles
This list was generated on Mon Mar 25 08:26:59 2019 GMT.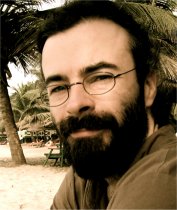 Ibahcm, Graham Kerr Building - Rm307, University of Glasgow, Glasgow G12 8QQ,