Heather Ferguson
Professor
I developed an interest in ecology during secondary school, and decided to study Zoology as an undergraduate (at the University of Toronto) in the hope that I could pursue a career in conservation biology. I really enjoyed this degree and decided I really wanted a career in research. To pursue this I first studied for a Master's degree in Zoology at the University of British Columbia, before moving to the University of Edinburgh for my PhD. It was during my PhD that I began investigating the ecology and evolution of malaria parasites and their mosquito vectors, and became hooked on the idea of applying ecological knowledge to tackle malaria. After my PhD, I was extremely lucky to get the chance to work at a Research Institute in Tanzania, the Ifakara Health Institute, for two years. There I received excellent training on malaria, and the realities of control in high burden countries. This experience was a turning point, and inspired me to dedicate the rest of my career to working on the ecology and control of malaria and other vector-borne diseases.
The experience and skills I gained from working in Tanzania enabled me to successfully compete for a Fellowship that allowed me to establish a base at the University of Glasgow whilst continuing to collaborate on malaria. After completing my Fellowship in 2012, I was appointed to a Lectureship in IBAHCM, and promoted to Professor in 2017. The last 10 years I have been focussed on establishing and expanding my research and teaching in Glasgow whilst starting a family; and I now have 2 children under 10. More recently I have taken on more senior roles in international research and policy, including co-chairing an advisory group at the World Health Organization and participating in funding panels.
Particularly during the period when my children were very young, it was a challenge to find time to fit everything in. However I was extremely fortunate in having a very supportive environment at IBAHCM which provided me with moral and practical support, flexibility and encouragment . During these years, it was a great comfort knowing that I would not be asked to take on more than I could handle, and that my line manager had 100% belief in me. This gave me a strong sense of security and the confidence to keep building my career in combination with family life.
My advice to those thinking of entering a career/study in Medical/Veterinary and Life Sciences is to go for it and not let self doubt get in the way of doing something you really love. Imposter syndrome is very common in women working in STEM, across all career stages. It is important to realize that this feeling of uncertainty is common, but not an indication you can't achieve your goal. Women have and continue to make huge contributions to STEM. By supporting and mentoring one another, we can make academia a more inclusive environment in which all of us – men and women, and our science – can flourish.
Eileen Devaney
Professor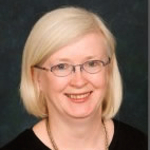 I am currently the Professor of Parasite Immunobiology in the Institute of Biodiversity, Animal Health and Comparative Medicine at the University of Glasgow. I did my PhD and first post-doc at the School of Tropical Medicine, Liverpool. I was fortunate to be well mentored at that time and applied for my own funding relatively early in my career. I was awarded a Wellcome Trust Travelling Fellowship in Tropical Medicine that allowed me to spend time at EMBL, Heidleberg. Being in such a very different environment gave me the confidence to feel that I could really be a scientist. I came back to Liverpool and took up a MRC Senior Fellowship, during which time I started to look for jobs elsewhere. By that time I had a son and for all sorts of personal reasons was aiming to move North. I moved to Glasgow towards the end of my MRC Fellowship to take up a Wellcome Trust University Award, so was well into my forties before I had a contract with the University as a full-time staff member. I found juggling motherhood and establishing a new lab pretty exhausting over the first few years, but was very lucky to have a supportive partner and a number of good post-docs and PhD students. All life is a series of compromises, you just have to sort out what works best for you, your family and your lab. I am very fortunate to still have a great lab here with several excellent young women scientists, who I do my best to mentor. One of the nicest features of BAHCM is the camaraderie throughout the Institute that makes the environment both supportive and aspirational to both men and women at all stages of their careers.
Barbara Mable
Professor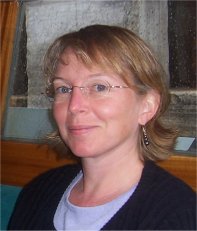 I am currently Professor of Evolutionary Genetics, Research Coordinator and PGT Coordinator in the Institute, and PGT Cluster Lead for Animal and Plant Sciences. At the University level, I am a member of the Senate and the Research Strategy Planning Committee. I am also the editor in chief of Heredity, the official journal of the UK Genetics Society. I have just (November 2019) accepted an invitation to become a member of the UKRI Future Leaders Fellowship Core Panel College. I have been involved in all three sift and interview panels for this new scheme, since its start in November 2018, acting both as chair and a regular member for various panels. Particularly, since I initially came to Glasgow on a NERC Advanced Research fellowship, helping early career researchers to pursue independent fellowships of their own has been one of my key priorities. So, even though it is a lot of work, I have been enjoyed helping to shape this new scheme and to help Glasgow applicants to make the most of their applications.
After my undergraduate and MSc degrees at the University of Guelph in Ontario (specialising on herpetology), Canada I spent two years working for Agriculture Canada (on resistance to acaricides in European red mites on apples). Although I didn't have a PhD yet, my supervisor, Dave Pree, treated me like a postdoc, giving me my own office, lab to run and students to supervise. This level of responsibility early on was extremely helpful in later stages of my career. However, I found some aspects of working for the government frustrating and so I decided to return to academia. I received a Canadian scholarship that I could have taken anywhere to complete a PhD but my master's supervisor, Jim Bogart, only wrote a support letter for me to go to the University of Texas at Austin, because that is where he did his PhD and it was the leading centre for herpetology at the time. I originally started off working with Mike Ryan on a behavioural ecology project but lack of rain for the first two years meant that I moved more into systematics and ended up being co-supervised by David Hillis and Jim Bull. They had a very large and dynamic group and my cohort went on to become the leaders in systematics, particularly focused on herpetology. While intimidating, it was also a great place to learn. Along with Hillis and Craig Moritz from Australia, I became one of the editors of the 2nd Edition of Molecular Systematics, a widely used methods book that is still frequently cited after 23 years. I also had the opportunity to spend 6 months in Brisbane on an exchange in Craig's lab. To pay my way I was teaching a 2nd year genetics course; Craig gave me the text book, showed me the photocopier and let me do the rest. While this might seem a lot to expect, it was invaluable experience not only for learning how to organise and plan lectures, compose and mark exams, and run labs but also for commanding respect from judgemental undergraduates as a small female. My sister is also an academic and smaller than I am so she was a fantastic role model to keep in mind to tackle the largely dismissive initial attitudes of Australian male students (what would Deb do was always in the back of my mind). So far, except for one undergraduate professor who I really admired (Sue Corey) all of my role models had been male. Although I knew I didn't want to be like any of them, I learned valuable lessons from all of them.
In contrast, all of my mentors and role models during my postdoctoral positions were women. I received an Isaak Walton Killam Memorial Postdoctoral Fellowship to work with Sally Otto at the University of British Columbia but I also ended up taking over the laboratory of Mary Berbee during her maternity leave and so had an early opportunity to develop mentoring skills as I had what were effectively my own master's students. I then went to the University of Edinburgh to work with Deborah Charlesworth. Both Sally and Deborah were highly respected theoretical population geneticists; my background was in behavioural ecology and systematics. So, the learning curve was steep and I never felt like I really kept up with the high intellectual bars that they set. Nevertheless, I brought skills to the lab that were valuable to their research so there were definitely mutual benefits.
After this female dominated phase of my career, I returned to Guelph for a full faculty position in the Botany Department, funded on a Canadian Natural Sciences and Engineering Research Council (NSERC) scheme called University Research Fellowships, which were only for women but were intended to allow reduced teaching to help with getting a research career off the ground. Unfortunately, instead of promoting the careers of women, the scheme I was on ended up biasing against us, as recipients of URF awards were assessed after three years when holders of normal NSERC grants were assessed after five; all of the women in my cohort had their NSERC grants reduced after the first three years because they hadn't met five year expectations for outputs. I have never been a big proponent of women only schemes and this reinforced my views that positive discrimination is not always the most effective strategies for promoting the careers of women. I had some great colleagues in our department at Guelph and I was very well supported by investment schemes in new investigators when I first arrived, but NSERC is the bread and butter of Canadian research funding and I couldn't envision running a molecular-based lab on the levels of support that my future seemed to hold. I also hadn't really noticed the overall lack of senior women in biology at Guelph as a student but this became quite obvious going back as an "adult"; of four younger women hired when I was, only one ended up staying there because of the overall attitudes to women.
Life in Glasgow
A positive outcome of this disillusioning experience, is that I ended up coming to Glasgow. I originally came to the University of Glasgow in 2004 as part of a two-career move. My partner (who got his PhD 5 years ahead of me and so arguably should have been the one to get a "real" job first) was on a postdoctoral position at Guelph for which he was substantially overqualified. We had been very fortunate before that because we independently obtained high-quality postdoctoral positions at the University of British Columbia and then at the University of Edinburgh, so this was the first phase of our careers where there was a mismatch. Although he was perfectly happy to support my career, the drop in NSERC funding shifted the balance and we started to look for joint opportunities elsewhere.
The first job he applied for was in Glasgow, because Scotland was at the top of our list for places where we thought we might want to live. He was offered the position and called me while I was doing field work in a remote part of Ontario to say that we had 24 hours to decide. Fortunately, the department in Glasgow (then the Division of Environmental and Evolutionary Biology, DEEB) was run by impressive female professors who understood that this might not be such an easy decision.
I was invited to Glasgow on a visit that I thought was just to discuss possibilities but ended up having had a surprise official job interview that I only learned about partway through the trip. However, this lead to the offer of a one-year lectureship, on the understanding that it would lead to a permanent position (proleptic appointment) if I was successful in obtaining an independent research fellowship. I applied for a two-year Marie Curie Incoming International Fellowship and a five-year Natural Environment Research Council (NERC) Advanced Fellowship and was fortunate to be awarded both. I took the longer option and then went to ask about my proleptic appointment.
The Dean of the faculty understandably tried to modify the offer to something less concrete, as most people holding the purse strings for a large grouping will do. Based on previous workplace experience of promises that hadn't materialised I had taken a leave of absence from my job at Guelph rather than resigning; this gave me the leverage required to argue for a permanent position and some additional resources (a PhD studentship). Being soft-spoken can sometimes be an advantage in such situations because people don't expect capacity for being hard-nosed and persistent in negotiations.
With two good jobs in hand, Glasgow has now been my home for longer than anywhere else that I have lived. We have a fantastic lifestyle, being able to walk to work and have a "cottage" in the highlands to escape to on weekends. Work can be all consuming but ever since I was an undergraduate student, work hard, play hard has always been at the centre of my approach to life. Since this attitude fits very well into the IBAHCM model, I can't imagine any other academic environment where I would want to work.
I only received my fellowships at Glasgow due to the support and advice of Felicity Huntingford, who was the head of the department when I came here. Of all of the mentors that I have had over the years, she was the one that I would have most liked to be able to emulate: her career clearly emphasises that you can be yourself and get to the top of your field as a female academic, without resorting to behaviours that are out of your comfort zone. She also taught me how to be a good grant reviewer: read them fast when you are tired, to put yourself in the place of grant panel members. This has been extremely useful to help support the careers of younger academics.
I've spent a lot of my later career in field where there is a higher prominence of women (plant biology), but I've never really felt bullied into being something I'm not, even when I was working in a higher testosterone-filled and competitive research environment (herpetology). I think you naturally get a bit tougher to survive all of the negative feedback in science (papers and grant rejections), but if my career has lagged beyond where I think I should be at any stage, it is due to my own choices, rather than external pressures.
My decision to apply for promotion to professor was largely due to encouragement by a female researchers network that was set up in our Institute at Glasgow as part of the Athena Swan initiative. Although I had already been thinking about it, without the support of the group, and not wanting to let the side down, I might have been tempted to delay until I was sure I would succeed. I think these types of supportive networks, not only for women but also for men, are an important component of the Athena Swan initiative. However, in IBACHM we have the challenge of how to improve because attitudes to women are already so positive. With women dominating the gender balance at early stages and near equality at the level of professor, this is already a very supportive and inclusive place to work. I hope that the younger members of staff already feel empowered but making sure that all early career researchers are supported is one of the areas that I think deserves highest priority.
Dorothy McKeegan
Senior Lecturer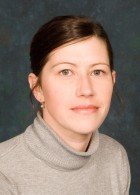 I am a senior lecturer in IBAHCM and my route through academia has been quite traditional. I did an MSc and PhD followed by two post-doctoral positions and then joined Glasgow for a lectureship in 2005. Like many women in STEM, I lacked confidence in my early career and suffered from imposter syndrome. A very inspiring mentor in my post-doc years helped me to begin to overcome this, encouraging me to face my fears and giving me more confidence in my ability.

I feel strongly about making a contribution to my research field of animal welfare and it is satisfying to see my work have real world impact. I enjoy teaching and mentoring and I have been lucky to work with great students and colleagues. As for many others, I find that maintaining a good work–life balance is difficult – in fact it's a constant challenge. Academia can easily be all consuming so taking a break and having other interests is vital.

IBAHCM is a very supportive environment, with several inspiring senior women as role models. A key piece of advice I would give to younger women in STEM is to resist the temptation to compare yourself to others. Yes, academia can be openly competitive, but we all have different teaching, research, and administration loads to manage so one rarely knows what others are really doing. I have found that being yourself, developing your skills and strengths and seeking positive collaborations is the way to celebrate the best aspects of academic life.
Collette Britton
Dr Collette Britton
Reader
I lecture to Veterinary students and am also involved in a number of different research projects. Teaching and research complement each other very well: both benefit from thinking about and conveying complex ideas as simply as possible. Over the last five years I've been a member of a BBSRC funding committee, assessing many research applications. Being able to write a research project that clearly explains the current situation/problem and how the project will address this is a great skill. Easier said than done! Being a committee member has helped me appreciate what a good grant proposal is and to write in a more straightforward way. It's also a great opportunity to meet people working in different research areas and be actively involved in supporting good research ideas. I would recommend it!
Recently I've been successful in obtaining grants to collaborate with researchers in Brazil, Argentina and Australia. This has opened up new research ideas and the opportunity to travel and meet new people. Very refreshing to change my normal routine. I've also experienced a few unsuccessful grant applications. Realising that an interview for funding was not going the way I had imagined was initially quite devastating. But it was a very good learning experience and made me realise it was a challenge that needed a bit more focus. Our collaborative team worked on the application, taking advice from the panel, and second time lucky! At weekends I love to go biking or play golf. I've read many interviews from golfers, men and women, who have gone through unsuccessful times and then hit a winning streak. Often it seems they just start to relax and enjoy it instead of putting themselves under pressure - a good way to work and play.
Katie Hampson
Reader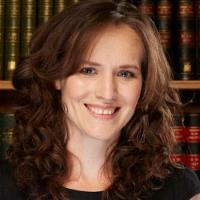 I am a Senior Wellcome Fellow at the University of Glasgow and my research is focused on rabies epidemiology and control. I am really grateful for the supportive environment here in the Institute and to my inspiring colleagues.
Academia can be pretty intimidating and unwelcoming. Especially if you don't come from a background with any exposure to academia. But I see people making a really conscious effort to fight against this here. I've seen a noticeable change in the diversity of faces (and accents!) in the department over time. When I have reached out because of challenges I or others have been facing, I've also been encouraged by the support and ideas that people have offered. What I would say to others who may be struggling (and we all do sometimes) is to not be afraid to ask for help. There will always be people who will look out for you, and sometimes there might not be anything tangible that people can do, but once a problem is shared it can lift a huge weight.
Mafalda Viana
Research Fellow
I am a quantitative (disease) ecologist interested maximizing the value of often imperfect data from real world settings to guide decision making. In particular, how to best prevent, control and eliminate infectious diseases from humans and animals. My research brings ecological theory into malaria vector control programmes and finds ways to determine who infects who in multi-host disease systems, especially wildlife, for example to understand disease emergence and validate vaccination decisions.
After finishing my PhD at Trinity College Dublin in 2012, I was awarded a Newton International Fellowship from the Royal Society to join IBAHCM. Then, after a one-year postdoc I became an MRC Skills Development Research Fellow and now I am Research Fellow funded by an ERC Starting Grant that I received in 2019.
Unlike many becoming-a-scientist stories, I did not grow up obsessed with animals or science or in an environment where science was ubiquitous. When it came to choosing my undergraduate degree, I considered everything from literature to law and geology. In the end, I chose Marine Biology and Fisheries at the University of the Algarve (Portugal). On hindsight, one amazing snorkelling experience at 14 years old combined with growing up by sea, probably formed my decision. I loved it, so I next pursued an MSc in Marine Biology at the same university but with the research project based at the University of Aberdeen (Scotland). Up until this point I had never considered a PhD, let alone an academic career. No one in my family had a PhD and I always thought: "I am not good enough". But as I was leaving to start a 1-year job at the Fisheries Research Services (Scotland), Dr Janine Illian, then a lecturer in statistics at the University of Aberdeen, who had given me a book to learn R (currently my main research tool), said in passing "you should do a PhD". This made me feel empowered and for the first time I thought of a PhD as a valid option.
Since then I have been extremely lucky with my supervisors and mentors. Their belief in me and their gentle pushing to beyond my comfort zone led to where I am today. A year after finishing my MSc, I started a PhD in fisheries modelling in Trinity College Dublin (Ireland) with Dr Andrew Jackson. Andrew's work and excitement for science in general showed me that regardless of the topic on my diploma, the analytical skills I had acquired during the PhD would let me do pretty much whatever I was passionate about. Towards the end my PhD, Andrew encouraged me to contact Prof Dan Haydon, the director of the IBAHCM. After a first visit to Glasgow, Dan agreed to support me in my Newton International Fellowship Application – an application that made me change research field from fisheries to disease. He has since been one of my most supportive mentors and we continue to work on projects together.
I am not sure I would still be in academic science if not for Prof Heather Ferguson, also from IBAHCM. Probably one of the most enthusiastic and passionate scientists I know. She took a risk and hired me for a very short one-year postdoc for a project on malaria control even though I didn't have any experience in malaria, so I might easily have wasted her time and money learning the basics. Within this year I was converted into a wannabe malaria vector control modeller. Heather continued to support and mentor me through my MRC Skills Development Fellowship and currently on my ERC grant on 'Modelling to Optimize Vector Elimination'. When doubts kick in, a chat with Heather always makes me feel like anything is possible and I am the one to make it happen.
I highlight here two IBAHCM members that were, and luckily still are, particularly impactful in me staying in academia. However, the IBAHCM is an incredibly supportive place full of role models of any gender and all career stages. It is also a place where achieving a work-life balance, whatever that might be for each of us, is more possible than other places. It was only because we were supported to apply for fellowships to stay in Glasgow that my partner and I have a wonderful life together. Not having to worry about home life, small luxuries: I walk to work, hike at the weekends, can find time for exercise and now have a crazy energetic dog; helps maintain something resembling to a good work-life balance, which feels like a rare thing in this line of work.
Taya Forde
Research Fellow
I have been a research fellow at IBAHCM since 2015. I joined the group in Glasgow on Marie Curie and Natural Sciences and Engineering Research Council of Canada (NSERC) fellowships to study the molecular epidemiology of anthrax in Tanzania, and am now continuing this research on a BBSRC Discovery Fellowship. My first interaction with IBAHCM was during a 3-month exchange as part of my PhD, when I came to Glasgow to receive training in whole genome sequence data analysis. The supportive and rich learning environment at the Institute reminded me of the very positive and collaborative group in which I did my PhD at the University of Calgary, Canada. This is what primarily drew me to Glasgow, along with the diversity and quality of the research which I really admired. Ok, that and all the great hiking opportunities!
Throughout my academic career, from my degree in veterinary medicine at the Université de Montréal in Québec (completed 2010), to my PhD in Calgary (2015) through to my current position, I have been incredibly fortunate to have been supported by several kind and considerate supervisors and mentors, both women and men. These mentors have had a wide range of backgrounds, personalities and skills, and I have learned different things from all of them. But what I have most appreciated is that I have always felt they have genuinely had my career interests at heart. This is something I hope to emulate as I take on more responsibilities as a supervisor and mentor.
I have found that well-placed words of support can go a very long way. Since being encouraged to study science by some of my high school teachers, who convinced me that women were equally capable of scientific research careers, I am happy to be able to say that I have never felt discriminated against or held back in my career progression on the basis of gender. I hope this is an indication that we are truly closer to achieving equal opportunities in academia and in all professions.
If I were to give advice to anyone considering a career in research, I would suggest surrounding yourself with people who help you stay balanced. In academia there can be a tendency (and certainly an opportunity) to work non-stop. I was quite 'driven' when I was younger, and can remember a distinct moment during vet school when I had taken on way too many things, and found myself reflecting that my interactions with people had become mechanical and superficial because of the stress I was under. I have since made concerted efforts to be more selective about what I take on, to manage my time effectively, and to properly disconnect on weekends. While I love what I do, I don't define myself by my job, and can honestly say that I feel I have been able to maintain a good work-life balance. I hope this is a growing trend in academia as part of a healthy working environment.
Roz Laing
Rearch Fellow
I am a Wellcome Clinical Research Career Development Fellow, which allows me to combine veterinary clinical work with a research career. A major focus of my work is improving the diagnosis and control of parasitic disease in animals and humans.
While working as a postdoc in the Institute, I've been very fortunate to have an incredibly supportive PI, who in addition to being a fantastic role model, encouraged me to contribute to writing grant proposals, to develop my own projects, and to establish new collaborations independently. I think these factors have been pivotal in my move to an independent career. As a busy postdoc it can feel very hard to find time for anything other than supervising students and working on your current projects, but funding agencies do allow a proportion of your time to be devoted to career development, and for me, it was very helpful to be reminded of this. I also received phenomenal support from the lab (technical and moral!) and from the Institute throughout the process of my Fellowship application, including feedback on the proposal and mock interviews.
After the birth of my son in 2016, my husband and I opted for shared parental leave, to allow us to both enjoy time with our new baby while balancing careers. I have been working part-time flexible hours since then, which has allowed me to fit work around family life. While it's hard not to feel pulled in different directions at times, I have found an excellent support network of working mums and dads in the Institute, and a new common ground with colleagues near and far. Although difficult for almost everyone, I do think some of the challenges of working in research, such as the insecurity of fixed term contracts, are felt particularly acutely by those with caring responsibilities. Programmes such as Athena Swan can play an important role in addressing these challenges and I am very proud of the Institute's efforts in this area.
Lisa Ranford-Cartwright
Reader

I always wanted to be a scientist, having told my bemused mother when I was seven years old that I was going to be a bacteriologist. I have no idea where that came from: no-one in my family had an academic or scientific background. I'm afraid I failed at that, becoming hooked on genetics during my A levels, and then on parasitology during the second year of my undergraduate degree. I managed to combine these interests with a PhD on parasite genetics at the University of Edinburgh, which I followed up with a postdoc in the same lab.
During my time in Edinburgh I took part in an early Athena-Swan type mentoring process called Springboard, which helped me to become more proactive in thinking about my career, and introduced me to my first female mentor. Looking back, up to that point almost all of the senior academics in my life were male, but I hadn't noticed being treated any differently on account of my gender. I moved to Glasgow as a new lecturer in my early 30s, having obtained one of the new academic posts created when the Faculty of Biomedical and Life Sciences (now the College of MVLS) came into existence, and gradually built up a research group. I was again fortunate to be mentored by senior colleagues (all male). So far, so good.
I began to face challenges a few years ago, when I found myself unexpectedly facing fairly shocking but subtle gender bias which was directed against almost all of the more senior women around me. I struggled to deal with it, as did many of my female colleagues, many of whom left, or retired early. Neither of those was an option for me. In 2015 I was selected as the Guest Professor at Stockholm University, and I took a sabbatical year there. The time away helped me to reflect on my situation, recognise the limitations of what I could do to change it, and decide on a course of action. I should also say that it was also a very positive scientific and personal experience, working in one of the least gender-biased countries in the world.
On my return from Sweden, I moved to IBAHCM, joining my colleagues Heather Ferguson and Francesco Baldini to create a "Parasites and Vectors" research area. The collaborative and collegiate ethos in IBAHCM is promoted right from the top, with excellent support offered to those earlier in their career. Gender balance is evident at all stages and in all aspects of Institute life. Having supportive colleagues that you can trust is invaluable when it comes to bouncing ideas, reading draft applications, commiserating when the rejection letter arrives, and celebrating when it's good news. It's important to realise that you won't get every grant you apply for - no-one does, especially in the highly competitive funding environment - and not to take it too personally.
Pat Monaghan
Professor
My recent research is mainly concerned with understanding how an individual animal's phenotype is influenced by its early life environment; this includes identifying the underlying physiological and molecular mechanisms linking early life conditions to the pattern of late life deterioration, and understanding the various trade-offs involved. Currently this involves studies of the long-term consequences of nutrition, stress exposure, the tempo of growth and parental age for reproductive traits and longevity. My research is multidisciplinary, combining evolutionary ecology with studies of mechanistic processes such as telomere dynamics, oxidative stress and mitochondrial function. This work, which involves a range of vertebrate species, combines research in controlled conditions in the laboratory with complementary work in the field. I also have a great interest in conservation biology, particularly the importance of species and habitat conservation, addressing these issues from policy, implementation and public perception perspectives.
I have combined being an active and committed researcher, teacher and member of the academic community with family life. I love all of it, despite the various pressures involved. My husband, Neil Metcalfe, is also a professor in the same Institute; he works in related areas and we sometimes have joint research projects. We have two children. I shifted my research focus from the field to the lab when our children were young, and quickly realised that I enjoy being able to do the kind of controlled experimental work that is possible in a laboratory context. My research profile improved as a consequence. An important feature of our family life has always been that Neil and I have equal and interchangeable roles. We have been very lucky in that we obtained posts here in Glasgow quite early in our careers. We are both passionate about our children, our hobbies and our work. We help each other deal with the ups and downs in all aspects of our lives. Importantly, we provide each other with support, and this includes giving honest, robust criticism of our respective research projects and outputs as required.
As we all know, women are not always treated fairly in society though they don't always realise this. I have tried to deal with the discrimination of this kind that I have experienced, either against myself or my female colleagues. I have done this firmly, but also with satire where appropriate, and without, I hope, turning into a harridan. My advice to younger academic colleagues is: have courage to both face and resist the challenges you will face bounce back from the rejections that are part and parcel of academic life; seize opportunities but be selective and realistic in what you take on and don't be afraid to say no; do your share of administrative tasks but don't be too eager to take on the kinds of low key admin tasks often delegated to women because men either won't do them or do them badly; don't expect concessions simply because you have family responsibilities - everyone has demands on their time other than work; try to remain collegiate, unaggressive, strive for success and have faith in your abilities. And don't believe anyone who tells you (as was said to me) that having children means the end of your research career. It doesn't.
Davina Hill
Lecturer
I grew up on a small working livestock farm in the Peak District, which inspired my passion for the outdoors and animals of all kinds. I enjoyed helping out on the farm and observing the diversity of wildlife and habitats around me. Both my parents were driven by a strong work ethic and vision that enabled them to build a stable home and successful business. This granted me the opportunity to study beyond school, which had not been available to family members before me.
Completing a BSc in Environmental Biology and an MSc in Ecology at Bangor University paved the way for two six-month field positions in Costa Rica (The Ara Project) and Greece (The Hellenic Ornithological Society), the first funded by temporary work and the second by the European Commission. These experiences helped me to decide that research was the career I wanted to pursue.
I began a PhD in avian behavioural ecology and physiology at the University of Glasgow, where I developed expertise that shaped the rest of my career: skills in statistical analysis and R programming and in thermal biology. The research environment at Glasgow was vibrant and exciting; there was always so much going on. I even had the chance to take three months away, endorsed by my funder, to join a University expedition to the Amazon to research the endangered wattled curassow, resulting in my first paper. This was possible due to supportive mentors within and outwith my supervisory team.
It was during the last year of my PhD, in 2009, that I met my future husband, who was working in another department at Glasgow. A month before I submitted my PhD he was offered a postdoctoral position at the University of Johannesburg. As I began to consider the possibilities for research in South Africa, it soon became clear that this was an excellent opportunity to work at a world class university with incredible wildlife on the doorstep. I began to draft fellowship applications to join Neville Pillay's research group at the University of the Witwatersrand in Johannesburg for a project in collaboration with Carsten Schradin, then at the University of Zurich. My first funding application was rejected, but my next two were a success and I was awarded two and a half years' funding. However, a few weeks after I received the good news, my partner 'phoned from South Africa to say he had good news of his own – he had been awarded a prestigious British Academy Fellowship that he had applied for long ago to be taken up in seven months…at Glasgow. Since we had each managed to develop and secure our dream fellowships, albeit in opposite hemispheres, we decided to go ahead. Matters were helped greatly by Glasgow granting him leave for the second year of his position, when he returned to the University of Johannesburg.
Fast forward two and a half years, and I had completed fieldwork in the Northern Cape, lab experiments and analysis of long term data in Johannesburg, and had won external funding to learn hormone analysis in Zurich. In South Africa I had a supportive mentor who gave me opportunities to gain lecturing and postgraduate supervisory experience. He also put me forward to lead a postgraduate module 'Statistics using R', which opened doors to some important opportunities later on.
I was sad to leave South Africa but for various reasons it was time to return north. I was fortunate to have been offered a position as Quantitative Animal Scientist at Scotland's Rural College in Edinburgh in 2012, investigating the effects of climate change and weather on productivity and efficiency in dairy cattle. Reinventing myself as an agricultural scientist was daunting but growing up on a farm held me in good stead. Thanks to my experience teaching statistics in South Africa, my new line manager put my name forward to the British Society of Animal Science (BSAS) who were looking for someone to develop an annual residential statistics workshop for PhD students and animal science professionals. This was a fantastic opportunity to help other usually early-career researchers to develop key skills. I informed former mentors at Glasgow of my return to Scotland and to thermal biology and was invited to join IBAHCM's Thermal Ecology Group and give a talk at the next workshop. That led to an invitation to give a guest lecture for the MSc programme in Animal Welfare Science, Ethics and Law (AWSEL) at Glasgow. I've enjoyed contributing to BSAS and AWSEL every year since then.
My partner took up a lectureship at the University of Glasgow in 2015, and I was offered my first permanent contract as Lecturer in Zoology at the University of Cumbria, based in Carlisle, in 2016. At Cumbria I gained a great deal of teaching experience in a range of contexts (co-leading teaching expeditions to The Gambia was a highlight!), and had the opportunity to influence teaching and assessment policy, practice and processes at University level. In 2018 I was promoted to Senior Lecturer and STEM lead for Learning, Teaching and Assessment.
Although this position offered me a great deal of valuable experience, I was thrilled to be appointed to my current position as Lecturer in Welfare Physiology at Glasgow in November 2019 where I can focus on expanding my research group and contributing to AWSEL as a core member of the team. This also means I'm now living in the same place as my husband with a much improved work-life balance. What strikes me upon joining the Institute as a lecturer is how much it has grown in size since I completed my PhD ten years ago, particularly with respect to female staff numbers, and perhaps relatedly, the sense of being supported, valued and empowered as part of a community of academics.
My advice to those thinking about developing a career in the Life Sciences is to believe in yourself and not be discouraged by rejection and setbacks, which are a major part of academic life; set long-term goals and be bold in creating opportunities to achieve them; interact with a broad research community, foster connections with supportive people and look for ways to support others. In addition, developing skills that are transferable across fields and being adaptable is important to make the most of opportunities that come your way.
Sarah Cleaveland
Professor
I am a Professor of Comparative Epidemiology at IBAHCM working on a programme of 'One Health' research in East Africa, primarily in Tanzania addressing a wide range of disease problems affecting human, domestic animal and wildlife health.

At the time I set out on my veterinary training, I had not heard of the concept of "One Heath" nor appreciated the opportunities presented by a career in research. While some people have a very clear of their career plan and trajectory, my own career was very much defined by setbacks. Setbacks and apparent failures can obviously be very demoralising, but my own experience has been that they can also open new avenues and present unexpected opportunities. Creative opportunism has certainly been a major factor underpinning my career progression.

It was a period of ill health that led me first to shift from a mixed veterinary practice in England to a research position at the Institute of Zoology in London, and a second setback (missing out on a job working with marine mammals) that led to me taking up a volunteer position working on the Serengeti Cheetah Project in Tanzania. During this time, I became involved in investigating a rabies outbreak in the endangered African wild dog population, and this turned out to be the catalyst for a life-long passion for research into rabies control and elimination. A PhD and postdoctoral research fellowship allowed me to set up a rabies research platform in northern Tanzania, which has since provided the foundation for research on a wide range of disease problems affecting people, domestic animals and wildlife.

The Tanzanian research programme has really flourished since I moved to IBAHCM a little more than 10 years ago. More than anything else, the success of this research has been due to the talented and committed people who have developed the research in Tanzania. The motto for the city of Glasgow is "People Make Glasgow" – and this motto holds very true for our Institute. There are many institutions where you can find brilliant minds, but very few where such a diversity of skills, personalities and cultural backgrounds are embraced and combined so effectively in teams that are so well supported. One of the great advantages of a career in research is being able to choose who you work with, and my decision to move to IBAHCM certainly reflected this – it was the people that drew me here. And, while there will inevitably always be challenges in academic life, there is no doubt that it remains a tremendous privilege to be able to work with such talented and supportive colleagues in tackling some of the worlds' most pressing disease problems.
Kirstyn Brunker
Postdoctroral Research Associate
I am an early-career postdoctoral researcher in IBAHCM, where I work on using genetic information to support infectious disease surveillance. My research has enabled me to work with scientists all over the world, which has been an amazing learning experience both personally and professionally. It's also one of the best parts of my job (Philippines anyone?!)! Having benefitted enormously from these experiences I've recently had the opportunity pay it forward by leading training workshops in some of the places I've visited, which has been incredibly rewarding.
Coming from a working class background I didn't really have any prior exposure to academia or understand what a career in research could be. At school science had always been my favourite subject and I went to university to study biological sciences. However, it wasn't until I started working my own research project, at the end of my undergraduate degree, that things really clicked for me and I realised a passion for research. I have been fortunate to receive support and encouragement from people at every stage of my journey in science, which has led me to where I am today. It makes a huge difference to have someone instil confidence in you or give you a little push to move forward. I hope to do the same for someone else in the near future!
Anne Graham
Technical Resource Manager
STEM has afforded me a number of personal and career opportunities, enabling me to enjoy a wide and varied career within Higher Education spanning more than twenty years. Following an undergraduate degree, ironically obtained from the building I now reside in, I continued in Science by commencing employment at the University of Glasgow before moving to the University of Oxford. Between 1999 and 2016 I was research based; approximately ten years in Cancer Research and a further eight in Malaria Research on predominantly molecular biology studies exploring cell cycle regulation and gametocytogenesis respectively. This period of my career allowed me to work with a number of incredible scientists many of whom I have formed longstanding friendships with.
I moved into a Laboratory Manager position on my return to Glasgow in 2008, combining the scientific aspects of my role with other research administration duties including data management, development and maintenance of research facilities, contributing to grant applications & legislative licences and my first line management duties. I have loved having the opportunity to attend international conferences and collaborate with colleagues across the world on projects which are making a real difference
My current role is that of Technical Resource Manager; I line manage a team of eleven, take on an advisory and mentoring role for research funded technicians and work across three campuses. Laboratory Management allowed me to develop a new range of skills whilst still actively engaging with research but my current position has diverged so much from the bench and that did take a significant period of adjustment. I play a lead role in Health & Safety for the Institute and our allocated parts of the Estate also require much attention but I try and drive my energies towards staff and personal development which includes actively promoting women in science through such initiatives as the Advance HE Aurora Leadership Programme.