Important Dates
Registration Deadline: 24 February 2023
Notification of Outcome: 11 April 2023
Important Links
International Summer School in Quantum Technologies, 1-10 August 2023, University of Birmingham
Calling postgraduate student researchers in quantum technologies!!!
Join researchers from the four UK Quantum Technology Hubs in Birmingham for the inaugural International Summer School in Quantum Technologies (ISSQT)! From 1 - 10 August 2023, 60 of the most promising postgraduate student researchers from the quantum communities of the UK and Canada will come together in this residential event to collaborate and network with the global leaders of the field.
This event is organised by the network of UK Quantum Technology Hubs.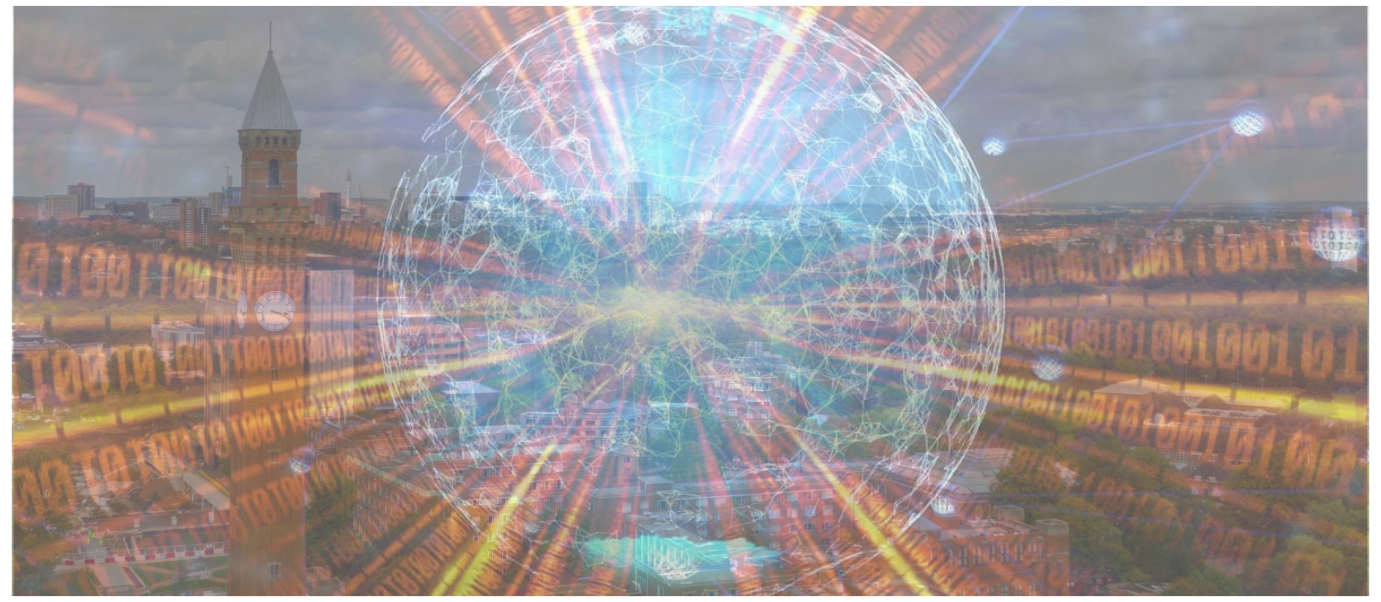 What to expect?
The technical programme will be headlined by eight world-leading quantum technology experts, spanning communication, computing, imaging, and sensing.
A unique combination of lectures and ... a lot more!
The programme of formal lectures will be enhanced by interactive activities including poster sessions, workshops, and discussion panels, covering a wide range of topics including career development, research culture, responsible innovation, trusted research, commercialisation, and equality, diversity and inclusion (ED&I).
Active all-round contributions
Students will co-develop and help deliver sessions, taking an active role in working with the organisers to determine the content. Options include:
transferable skills (e.g. pitch training, creation of video content, confident networking, science communication, social media etc.);
responsible research and innovation, led by Professor Marina Jirotka's team from the University of Oxford;
entrepreneurship and innovation, including invited evening industry sessions with representatives of many of the UK's most innovative quantum companies;
discussion panels and debates covering careers, research culture and equality, diversity and inclusion (ED&I).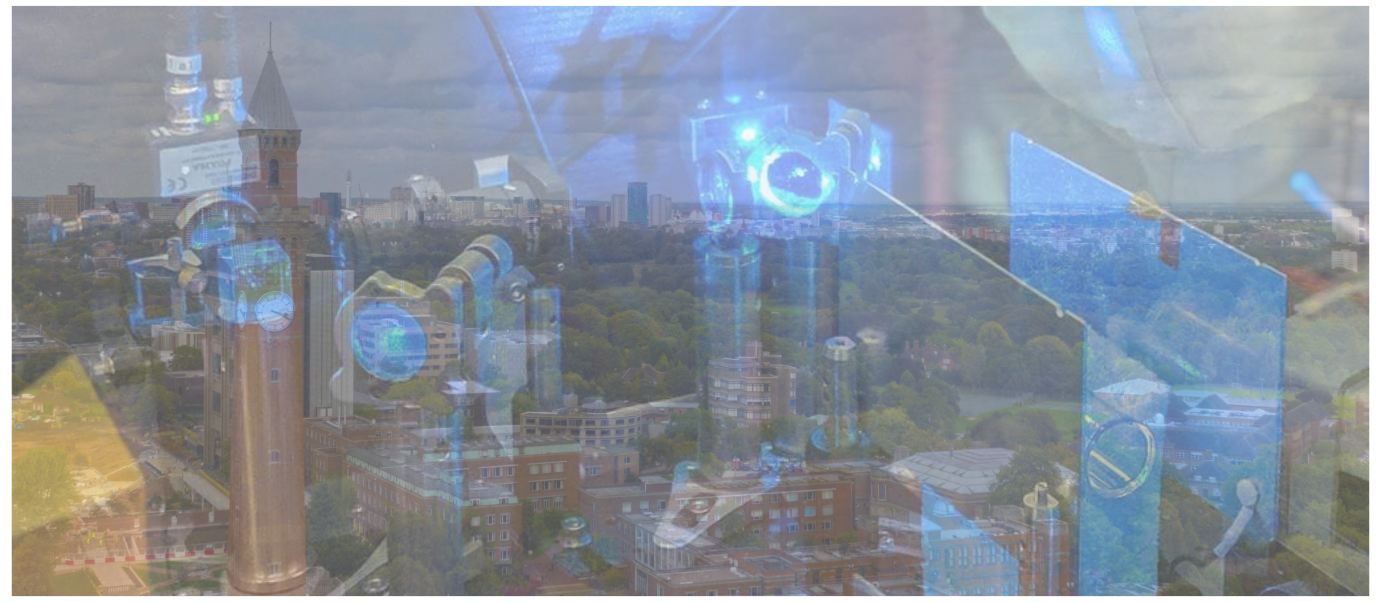 Registration and Application
Eligibility
Applications are open to postgraduate students hosted by universities in Canada and the UK.
Scope
Successful applicants will receive:
Accommodation and subsistence at the University of Birmingham in the United Kingdom from 01 August 2023 to 12:00 on 10 August 2023.
Access to the ISSQT 2023 program of events.
There may be limited travel bursaries available for successful candidates who would otherwise be unable to attend but these cannot be guaranteed.
Application Process
The application form to be completed by graduate students wishing to attend the International Summer School in Quantum Technologies, 1st to 10th August 2023, University of Birmingham, UK is accessible via the link or shortcut below:
>>> Register Here <<<
To be considered, applications must be submitted by 24 February 2023. Applications will be reviewed and successful candidates advised by 11 April 2023.
Important Dates
Registration Deadline: 24 February 2023
Notification of Outcome: 11 April 2023
Important Links
The overnight accommodation address is Vale Village, 37 Church Road, Birmingham, B15 3AS. It is currently anticipated that participants will be accommodated within Chamberlain Hall. The overnight accommodation is available after 3 pm (1500 BST) on 1st August and must be vacated by 10 am (1000 BST) on 10th August.
The ISSQT lectures and activities will be delivered mostly on campus: Pritchatts Rd, Birmingham B15 2SE. This area of campus is approximately a 15-minute walk (0.8 miles) from the overnight accommodation.
ISSQT participants will be accommodated overnight in single en-suite study bedrooms, in clusters of four to six rooms. Communal kitchen and lounge facilities will be available. The accommodation also includes:
Bedding and Towels
Free Wi-Fi
A courtesy selection of beverages and condiments
Breakfast and evening meals are served at The Vale. Other refreshments, including lunch, will be served on campus.
Further information on The Vale is available at https://www.birmingham.ac.uk/contact/directions/vale-directions.aspx and https://www.accessable.co.uk/organisations/university-of-birmingham/access_guides?category_ids%5B%5D=306. Please be aware that not all of The Vale's student facilities may be open during your stay, as it will be outside term time.
If anything about this accommodation would, or may, restrict your ability to participate in the ISSQT, please note this on your registration form.
Birmingham International Airport "BHX" is the closest airport to the University. The "Travelling Independently" section of https://www.birmingham.ac.uk/welcome/2022/travel/arriving-in-the-uk.aspxprovides directions to campus using taxis or trains from Birmingham International Airport and gives general travel advice for those arriving at other UK airports. Please note that the "Arriving in the UK" webpage primarily aims at undergraduates coming to University for the first time. "Free Airport Collections" are NOT available for participants of ISSQT. Every participant must arrange their own travel to and from ISSQT unless otherwise agreed.
To plan your journey within the UK, please visit https://intranet.birmingham.ac.uk/campus-services/sustainable-travel/buses-trains-shuttles/index.aspx "University (UNI)" rail station is about 10 minutes walk from the Pritchatts Road area of campus.
The technical programme will comprise eight world-leading academic lecturers spanning quantum technology as applied to communication, computing, imaging, and sensing. Contributors to the summer school programme will participate in person to maximise informal networking with the researchers and enhance the career development opportunities of the participating PGRs.
Our programme includes the following lecturers covering the various aspects of quantum technologies:
Dr John Kitching (NIST, United States of America): a pioneer in the creation of chip-scale atomic clocks
Dr Jonathan Leach (Heriot-Watt University, United Kingdom): research leader addressing the use of consumer technologies as applied at the interface of quantum imaging and machine learning
Prof Síle Nic Chormaic (OIST, Japan): a global leader across many quantum sensing platforms.
Dr Daniel Higginbottom (Simon Fraser University, Canada): an emerging research leader working in silicon photons for quantum applications
Professor Miles Padgett, ISSQT Programme Director & Principal Investigator, QuantIC Hub (UK Quantum Technology Hub in Quantum Enhanced Imaging), University of Glasgow, UK
Dr Akhil Kallepalli, Leverhulme Early Career Fellow and Lord Kelvin/Adam Smith Fellow, University of Glasgow, UK
Dr Georgia Mortzou, Project Manager & EDI Champion, Quantum Communications Hub, University of York, UK
Professor Dominic O'Brien, Director, UK National Hub in Quantum Computing and Simulation, University of Oxford, UK
Mr Chris Skinner, Senior Programme Manager UK National Hub in Quantum Computing and Simulation, University of Oxford, UK
Dr Jo Smart, Programme Manager of UK Quantum Technology Hub in Sensors and Timing, University of Birmingham, UK
Professor Tim Spiller, Director, York Centre for Quantum Technologies & Quantum Communications Hub, University of York, UK
TBC - Student Representatives
The four UK Quantum Technology Hubs are partnering with institutions in Canada, including Calgary, Ottawa, Sherbrooke, Saskatchewan, Toronto, Simon Fraser and Waterloo to host the inaugural International Summer School in Quantum Technologies (ISSQT). ISSQT's primary aim is to deliver world-class training to some of the most promising quantum technology researchers in the UK and Canada and, in doing so, nurture the development of talent in this area.
The School is a National Quantum Technologies Programme initiative, possible through the generous support of the EPSRC.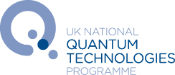 We also thank our industrial partners for their support. These include EY, Howard Covington, NPL, Thales, and Toshiba.
Data gathered in this form will be managed in compliance with UK Data Protection Act 2018.
Information collected on this form will be held in accordance with the provisions of the UK General Data Protection Regulations (GDPR) for the purposes of processing your application and for student administration. It will be held securely and not passed on to third parties.

The Data Protection Act 2018 controls how personal information is used by organisations, businesses or the government. The Data Protection Act 2018 is the UK's implementation of the General Data Protection Regulation (GDPR).

We will comply with the 'data protection principles' and ensure the information we collect is:

used fairly, lawfully and transparently
used for specified, explicit purposes
used in a way that is adequate, relevant and limited to only what is necessary
accurate and, where necessary, kept up to date
kept for no longer than is necessary
handled in a way that ensures appropriate security, including protection against unlawful or unauthorised processing, access, loss, destruction or damage