Teaching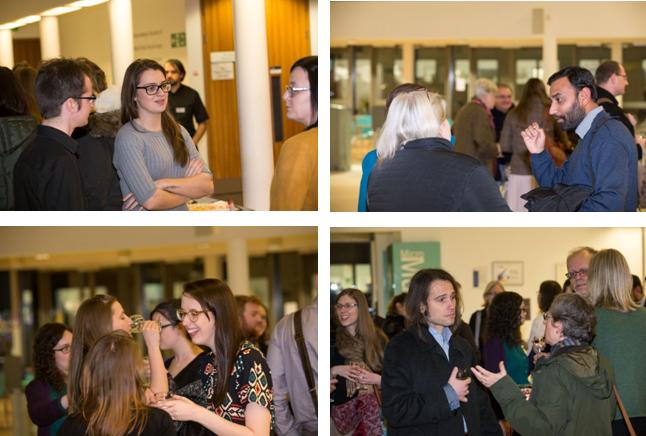 The MHRC supports teaching at at a variety of levels, including Student Selected Components, an intercalating BSc Medical Humanities, and specialist Honours and postgraduate Masters courses. As well fostering the future of medical humanities, these courses and programmes are a key way of building relationships between Schools and Colleges, laying the groundwork for future research collaboration.
Medical Students
MHRC supports teaching to undergraduate medical students. As well as contributing to the breadth of the curriculum, this work also fosters the next generation of physicians with humanistic dimensions to their research and practice.
Current Research Issues Lectures
Academics associated with the MHRC regularly contribute to the Medical School's lecture programme in Current Research Issues, which supplement the Core programme for clinical intercalating degrees. These guest lectures have featured research-informed and student-led presentations and discussions on topics such as science fiction and medicine, the cultural history of cocaine, and medical humanities approaches to literature and human geography.
Student Selected Components
A variety of Student Selected Components are available to medical students within the University of Glasgow, and these are another opportunity to engage with the medical humanities. A number of taught courses in this area are offered by academics on the MHRC Advisory Board (e.g. Dr Sheila Dickson's SSC European Narratives of Illness). The MHRC also brokers supervision for students on self-proposed modules (with, e.g., the Director having supervised a project on the religious dimensions of counselling and psychotherapy). Full details of SSC opportunities.
Intercalated BSc Med Sci/Dent Sci (Honours) Medical Humanities
An intercalating degree in the medical humanities is also open to medical and dental students within the University of Glasgow. This programme begin 2013/14, and was designed and initially convened by Dr Gavin Miller, and subsequently convened by colleagues Dr Megan Coyer and Dr Dahlia Porter. The current convener is Dr Coyer, with Dr Miller stepping in as acting convener September to December 2020. Prospective students should contact Dr Coyer or Dr Miller as appropriate.
The degree is normally taken after three years of full-time undergraduate study in medicine OR dentistry. It consists of one year of full-time study in compulsory and elective courses (e.g. 'Literature and Medicine', in the School of Critical Studies, or 'Medicine and the State in Modern Britain', in the School of Social and Political Sciences.
Further information on the BSC Med Sci/Dent Sci Medical Humanities.
Undergraduate Students
The University of Glasgow offers a variety of Undergraduate courses engaged with the medical humanities to Arts and Social Sciences students. Many of these courses are led by core MHRC staff or members of the Advisory Board.
Postgraduate Students
Information on postgraduate research at MHRC may be found here.
Via the Advisory Board and guest teaching, MHRC maintains strong links with leading postgraduate programmes in medical humanities at the University of Glasgow.
MSc History (with an emphasis on History of Medicine)
MSc End of Life Studies
MSc Global Health
MSc Global Mental Health
The MHRC is currently developing taught postgraduate provision in the Medical Humanities in College of Arts. Students on the MLitt English Literature may take dedicated medical humanities such as Embodiments: Literature and Medicine 1750-1900 (Convener, Dr Megan Coyer) and The Bleeding Edge: Contemporary Narratives of Illness and Medicine (Convener, Dr Gavin Miller).